Calling G a "sandwich shop" is a bit of a misnomer. Sure, sandwiches are the focus
of
Mike Isabella's latest eatery (at least during the day), but few other operations roast whole goats
for their subs or switch from chicken Parms to four-course tasting menus come dinnertime.
Those familiar with the New York dining scene will automatically think of Torrisi
Italian Specialties, which started as a daytime Italian deli turned nighttime prix-fixe
spot, as the closest comparison. The association isn't unwarranted; Isabella credits
the Torrisi team as one the main inspirations behind his latest project, though there's
no formal affiliation. Here's what to look for in the many faces of the new venture.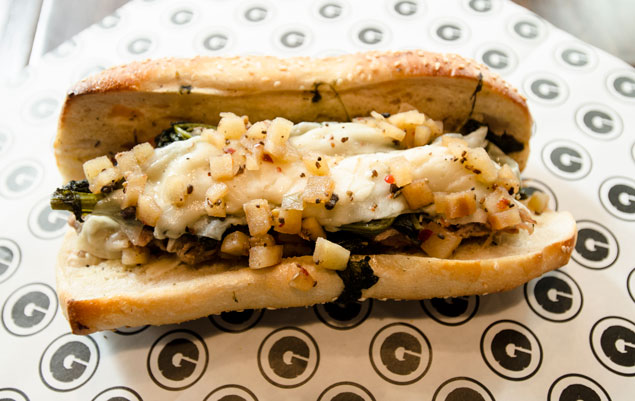 Classics (with a twist) and suckling-pig sandwiches
Perhaps more than any other Isabella-owned restaurant, G has a menu that connects
directly with various areas of his background: Italian-American, Jersey, and Greek
influences are all represented (as well as a section of "fresh & healthy" items from
the Fit for Hope ringleader). Classics like the chicken Parm and meatball sub still get a twist; the former contains a sauce of braised chicken thighs beneath the
crispy breast, while the meatballs in the latter are perked up with a generous amount
of lemon zest, mint, and chilies, and topped with pork-neck gravy. The whole, wood-roasted
meats from the adjoining Kapnos also make an appearance, including spiced baby goat
dressed with harissa and a suckling pig-wich with apple mostarda.
Italian-style ramen and Dark and Stormys
Not all of the fare is the kind you'd find at an Italian deli. Soups include chicken
noodle with the same kind of creamy sous-vide egg popular in ramen shops (you'll find
it under
nitamago at Toki Underground).
Beverages run the gamut, from local beers to bellinis, Dark and Stormys, Mexican coke,
and a selection of house-made sodas in flavors such as mandarin-mint and watermelon-fennel.
More Mediterranean is a selection of marinated vegetable side dishes, like spicy mushrooms
with mustard seeds and house
giardiniera.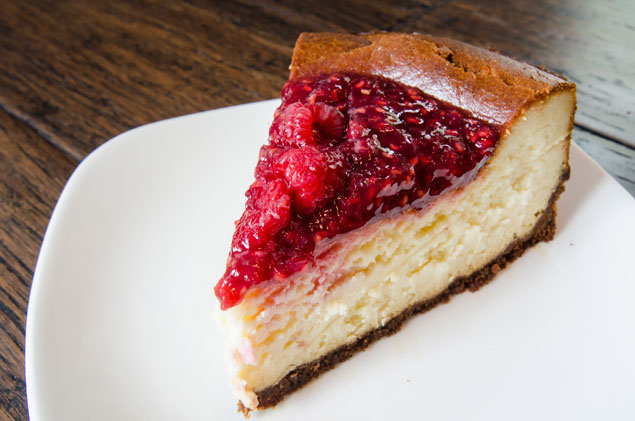 Throw-back desserts
While a smoky cauliflower sandwich with romesco and pickled vegetables is a pretty
progressive menu item, desserts are far more old-school. Isabella wanted to re-create
the kind of classics his mom used to make, such as banana cream pie. You'll find it
alongside chocolate layer cake, a classic raspberry-topped cheesecake, and a seasonal
selection of pies, including peach and berry. The same sweet finishes continue on
the evening menus (below), which offer choices like powdered sugar-dusted
zeppole (fritters) and a gelato sundae.
Meat or fish dinner menus
Come Saturday, evenings get a bit dressier at the 46-seat shop. Sandwiches give way
to a reservation-only four-course tasting menu ($40 per person), with the choice of
a meat or fish entrée—again channeling Torrisi—and dessert. Antipasti of cured meats,
cheeses, chicken liver mousse, and pickled vegetables are brought to the table family-style,
and you'll also find a set pasta course, like house-made noodles with cured pig jowl
and fresh tomato sauce. You'll then pick between sea or land, with dishes such as
crusted fluke with smoked sunchokes or seared duck breast that's dry-aged like a prime
New York strip for two weeks. Allergies and vegetarian diets are accommodated with
advance notice.
Sunday suppers
The evening tasting menus runs Wednesday through Saturday, but come Sunday you'll
find yet another style of dining. The family-style "gravy menu" sticks more firmly
to Isabella's Italian-American roots, with dishes like fried calamari, Caesar salad,
linguini alfredo, and the namesake dish: a large pot of red-sauce gravy served alongside
the pastas, rich with meatballs, sausage, slow-cooked pork shoulder, and a pig trotter.
Classic cocktails, checkered tablecloths, Chianti in wicker baskets, and Sinatra crooning
from the speakers round out the atmosphere.
And coming soon . . .
With Isabella officially split from Bandolero,
all of his focus is on the new restaurants and Graffiato.
Once G has settled into the neighborhood, look for nighttime sandwich service, late-night
takeout and delivery, and specials for football season.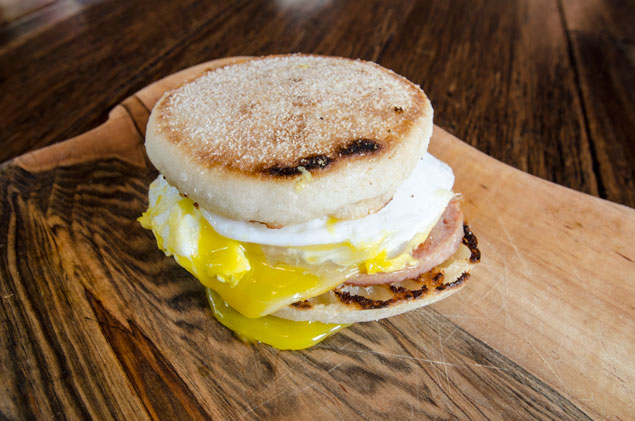 G. 2201 14th St., NW; 202-234-5015. Sandwich shop open daily
11 to 4. Tasting menu available Wednesday and Thursday 5:30 to 10, Friday and Saturday
5:30 to 11. Sunday gravy menu available 5 to 10.