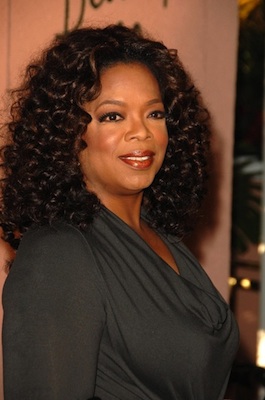 The opening night of any restaurant is hectic, and that's before a one-name-status celebrity enters the mix. While the major players behind Proof and Estadio may have been poised to focus on the much-anticipated debut of Doi Moi Tuesday night, Oprah Winfrey was spotted dining at Proof with three lady friends. The star is currently in Washington to participate in the March on Washington 50th anniversary celebration, along with The Butler costar Forest Whitaker and actor Jamie Foxx.
So what does one of the most famous women in the world eat? It seems like nothing too indulgent. Winfrey and her guests shared appetizers, and Oprah dined on an entrée of striped bass; the current menu lists the summery fish dish as being served with corn, baby zucchini, crispy fingerling potatoes, and romesco sauce. The former talk show queen sipped a single cocktail (no wine), and opted for tea instead of dessert.
Winfrey has dined at a range of restaurants in Washington, from a dinner at Blue Duck Tavern last summer to lunch with pal Gayle King at District Commons. Perhaps former personal chef and Art and Soul owner Art Smith provides recommendations.