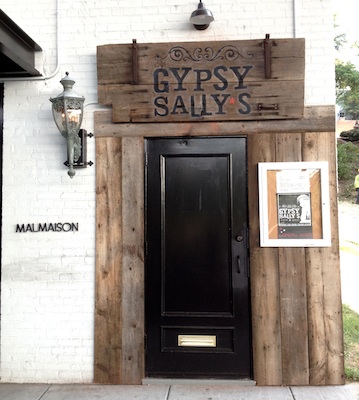 Georgetown has a rich history as a venue for live entertainment, though not in recent
times. Once there was the Cellar Door, the Bayou, and the Crazy Horse, among other
clubs, and now it's down to basically Blues Alley. But that's about to change with
the opening Thursday night of a new waterfront music club, Gypsy Sally's. The club,
which will offer food as well as music, promises "local, regional, and national Americana
acts" in a venue that includes a room for listening to classic LPs.
The opening act is
Jim Lauderdale, a Grammy-winning singer and
songwriter out of Nashville who has collaborated with
Elvis Costello and Ralph Stanley. The show begins at 8 PM, and
tickets are $20
online.
At 10 the
Wil Gravatt Band takes the stage.
Gypsy Sally's slogan is "where the music never stops," and the club already has a
variety of acts booked through November. The main events will happen in the club's
music room, but there's also the Vinyl Lounge, a separate eating and drinking space
with no cover charge that Gypsy Sally's website promises is "the perfect spot to wax
poetic about the good ol' days of vinyl." The venue also contains an art gallery.
Gypsy Sally's is at 3401 K Street, also known as Water Street, practically under Key
Bridge and above the new Malmaison restaurant. Generally there's plenty of street
parking. The nearest Metro stop is Foggy Bottom, or Rosslyn with a connection on the
Circulator bus.
Coincidentally, Gypsy Sally's is only a few blocks west of where the legendary Bayou
was located. That iconic music and dance spot was plowed down years ago to make way
for the AMC-Loews movie theater.