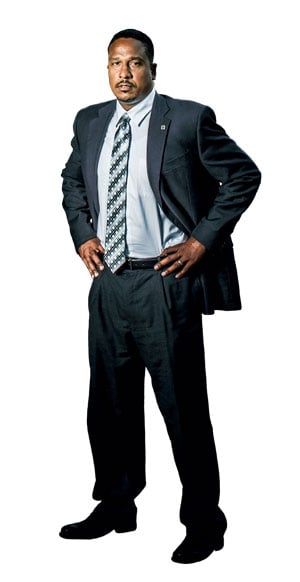 US Attorney Ron Machen's probe into DC public corruption has gone quiet while Mayor Vince Gray, flush from his refusal to close the city during the federal shutdown, is looking rosy for a reelection run.
So is Gray cleared to campaign?
Machen's office isn't talking, but sources with knowledge of the investigation say he isn't waiting for any political shoes to drop. Staffers have been told to pursue their cases regardless of Gray's plans.
Since May 2012, four mayoral aides have pleaded guilty to charges related to a "shadow campaign" that funneled $653,000 into Gray's reelection. The mayor has given the impression he was unaware of the dirty money.
"The ostrich defense won't work," a defense attorney who represented one of Gray's aides tells Washingtonian.
The apparent pause in the investigation, sources say, stems from wrangling over documents seized by federal agents belonging to DC businessman Jeffrey Thompson, who Machen alleges is the source of the shadow-campaign cash. (There are also allegations that Thompson secretly poured more than $600,000 into Hillary Clinton's 2008 presidential campaign.) Thompson has not been charged. His attorney, Brendan Sullivan, has appealed to the Supreme Court to protect business and other personal records, still leaving the majority of the seized files open for review. Neither Sullivan nor Thompson would comment.
This article appears in the December 2013 issue of Washingtonian.