Beer lovers, take note: there's a new haunt for you. A branch of Philadelphia's City Tap House opens in Penn Quarter today with 40 draft brews, plus an additional 20 by the bottle and two cask ales. Unlike a number of brew spots that assemble an impressive drink list but offer more generic fare like burgers and pizzas, adventurous eaters will find everything from lamb necks to foie gras.
Back to the beer for a moment, brew guy Andy Farrell aims to offer something for everyone in the 180-seat space. A few familiar names dot the list, including Sierra Nevada and Allagash, as well as local lines like Port City, 3 Stars, and DC Brau. The menu is divided by flavor profiles like "dark roasty malts" and "citrusy and light" wheats to encourage exploration into more unusual sips without getting entirely lost (smoky Aecht Schlenkerla Rauchbier, anyone?). As for happy hour, plans are still in the works, but you may just find yourself calling and arranging specific discounts. Given the scarcity of 9-to-5 schedules, the team hopes to offer a deal where larger groups (i.e. your 15 fun coworkers) can call ahead and arrange for happy hour pricing at a nontypical hour, like 7 to 9.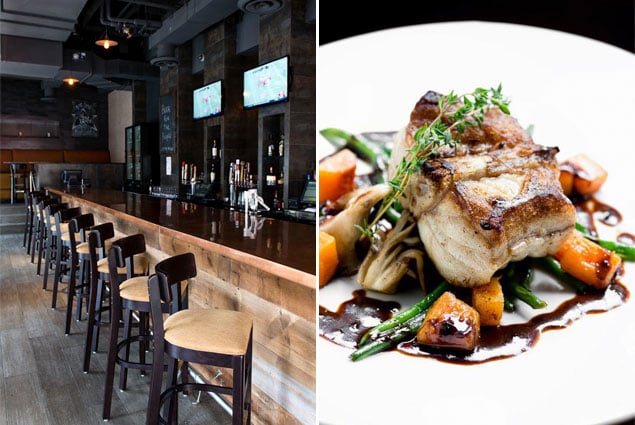 The dinner menu follows a similar eclectic model, with lunch and brunch coming soon. Options run hearty. You might start with foie gras French toast or a kale salad studded with pomegranate seeds, followed by bucatini tossed with a bacon-y rabbit bolognese or Duroc pork collar over cheddar grits. Cast iron mussels like a mixture with spicy chorizo and poblano peppers arrive in single or shareable portions. You'll also find daily specials, such as tomahawk steaks or seasonally rotating fish.
It's difficult to recognize the former 901 Restaurant space. Gone are the clubby curtains and fire displays, replaced by warm wooden walls and floors, a copper bar, and glass-enclosed keg wall filled with various brews. Several flat-screen televisions hang around the bar and dining room (it's a beer spot, after all). Let's just hope things don't get "interesting" when the Caps play the Flyers nearby.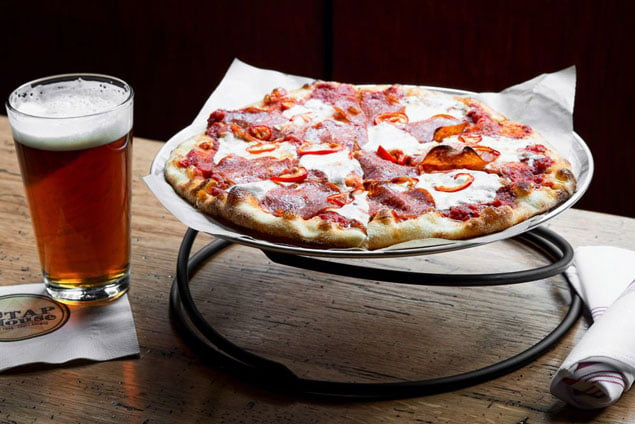 City Tap House. 901 9th Street, NW; 202-644-9433.