It's about 8 AM on a summer Saturday on the bottom floor of an impressively spacious and exquisitely decorated Bethesda home, as we hear the identifiable "boom, boom, boom" of a child running down a flight of stairs. The child is 8-year-old Sophie Beck, and she comes to a shocked halt at the sight of rack after rack of designer clothes, sparkly gowns, colorful kids' ensembles, and hair ribbons at the bottom of the steps—not to mention the pool table covered in high-heeled shoes and jewelry. Understandably, she gasps in a Christmas-morning kind of way. We have taken over Sophie's basement rec room—"we" being the ten-or-so-person crew of this magazine—in order to spend the day photographing Sophie, her siblings, her dad, and, most important, her mom, Marla Malcolm Beck, the CEO and cofounder of Bluemercury, a national chain of spas and luxury beauty retailers.
The night before, this was Sophie's space to watch TV and play dolls; this morning, it's our fashion war room. But instead of touching everything—picking up gorgeous necklaces, slipping her feet into satin shoes, taking advantage of this dress-up dream come true, as one might expect a girl her age to do—Sophie politely introduces herself, smiles, and asks if she can help. We're impressed. As manners and 8-year-olds are not exactly always simpatico, I immediately want to know how her mom has made this happen. I learn over the course of our 11-hour day in their house that Sophie, her older sister, Ariel, 10, and her younger brother, Luc, 6, are smart and thoughtful kids. And I learn why: the answer is Beck and her husband of 11 years, Barry, 45, Bluemercury's COO and cofounder. It's clear the Becks have plenty of rules, but Marla and Barry also impart a sense of fun and exploration to their brood, encouraging them to engage their silly sides as much as they do their brains. "Our kids have so much more homework and activities than we did when we were kids. I remember playing outside for hours until it got dark and we had to go in," says Beck, 43, who grew up in Oakland, California, and moved East after graduating from the University of California, Berkeley. "I really try to carve out time for them to be creative and play."
She's also a big believer in consistency, which she says creates the kinds of boundaries that support manners and respect. "Families need rituals," she explains. "Whether it's dinner time, playing games together, or reading together, family togetherness is really accentuated if you have repeated rituals."
Despite a hectic work schedule (Bluemercury will have almost 50 locations across the country by the end of this year), Beck finds that her role as a mother—"one of the most difficult jobs I have," as she calls it—rounds out her life. And she doesn't believe she has to be a by-the-book mom in order to be a great one. Increasingly, she says, she finds herself not sticking to the script of "traditional" motherhood. "You have to find your own mom voice," she explains. "It's easy to get caught up in what other families are doing, [but] you know what's best for you and your kids because you know your kids best. Really listen to them." Asked to describe each of her kids' personalities, she quickly points to Ariel as the calm, organized leader; Sophie as the jokester, quick with a funny story or a cartoon; and Luc as the inventor, constantly making contraptions out of whatever he can get his hands on. "We were talking about conserving water the other day, and he asked me why we can't figure out how to plant a seed that grows water."
In all likelihood, the instincts that make Beck—a Harvard Business School grad who opened her first Bluemercury in Georgetown at the age of 29—a great mom are also largely responsible for the success of her business. After all, she's managed to infuse the beauty-product-buying experience with a level of comfort that's hard to find elsewhere—her stores, chic, light-filled boutiques, are both approachable and aesthetically appealing, and her staff is helpful without being pushy. "The goal was to create a revolutionary new way to shop for cosmetics: in friendly neighborhood stores where you could get expert advice from staff trained in all brands," she says. The formula works, and now Marla and Barry are continually on the hunt for expansion, keeping their eyes on what the business could morph into five or ten years down the road.
Their work-life balance is something Beck is also careful to nurture; living and working together can sometimes be a strain, but the couple manage to coexist in a mutually thoughtful way. "Barry and I walk together every night for about an hour at around 10, year-round," she says. "It gives us time together to decompress, review the day's challenges, and connect with each other." Years ago, when they lived in Georgetown, the couple's nightly walks took them to the monuments and back.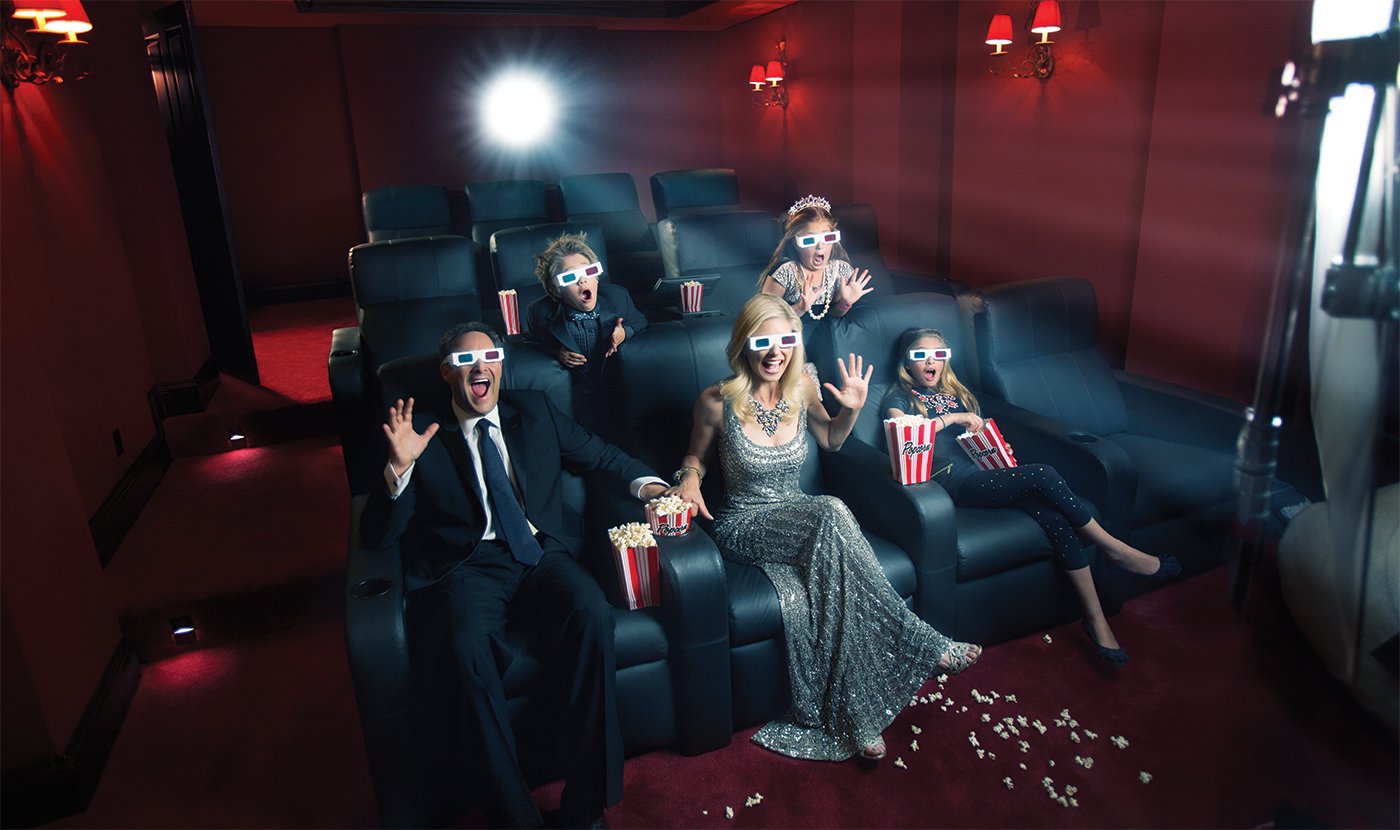 Another habit of Beck's is reading for at least 15 minutes before falling asleep, which she says helps her relax. She just finished Edward Rutherford's Paris, a sizable work of historical fiction that she calls "amazing." For beauty, Beck's favorite shop and products are obvious—all of them, including her personal line of skin care, M-61, which launched last year, are showcased in her stores. As for her fashion sense, she admits to having a love-hate relationship with dressing. (Finally, a chink in the armor!) "It never comes easy to me," Beck says of putting her wardrobe together. "The way I solve this now is by having more of a fashion 'uniform' approach." The weekend look is composed of J Brand leggings, J.Crew cashmere sweaters (she owns at least ten), and boots or flats. "Weekdays in our office in Georgetown, I usually wear some sort of nice blouse and black slacks—or black leather pants or a black skirt—dressed up with fun shoes." For meetings in Manhattan, where she usually spends one day a week, she turns it up a bit, opting for designer dresses.
"I am a very methodical shopper," she explains. "I first do research, then I visit all of my fashion sites: Net-a-Porter, MyWardrobe, and MyTheresa. I decide which investment pieces I need and which pieces I can get away with copying in a cheaper version from Zara or J.Crew or Theory." For inspiration, she looks to Olivia Palermo ("She can really put clothes together") or Angelina Jolie, for her casual yet chic style. The next step, Beck says, is to set a specific budget and shop for the season. The care and restraint Beck uses to craft her appearance—what's this "specific budget" she speaks of?—is something we see reflected in her children. It explains why Sophie didn't run rampant through our expensive clothing samples or demand to wear the blue dress when we selected the red—and why she offered to help, not knowing I would let her try on a tiara and a pair of heels in return.
And they're not the only things Beck's kids have learned from her exquisitely composed example. They understand that even though running a fast-growing business is a rewarding responsibility, it doesn't hold a Diptyque candle to the pleasure of being together as a family. "The challenge for me is always that the busy times in the cosmetics industry are also the times when the kids need me the most," Beck says. A couple of years ago, when New York Fashion Week dates were inconveniently pushed up to coincide with the start of school in her family, an unflappable Beck simply stopped going. "[I wanted] to enjoy the wonder and newness of back-to-school with the kids," she says.
Sometimes, this family togetherness includes Beck exposing her children to the business side of her life. Her approach to work lends itself to that sharing: "Everyone has their own way of dealing with work-life balance. Some women compartmentalize; for me, Bluemercury is completely integrated into my life." But she also sees the benefits of this exposure in her kids as they grow up. "What's interesting to me is how much they are learning by listening to me work," she says. When her daughters recently accompanied her on a trip to check out a new store site, for example, the topic of ideal location came up in discussion, and Sophie suggested that it should go between a Starbucks and a Lululemon—an excellent idea. If we learned just one thing during our marathon day in their home, it's that Washington may soon have three more bright, entrepreneurial Becks on its hands.