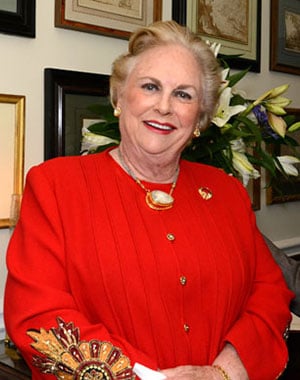 The Washington Performing Arts Society Thursday confirmed a gift of $1.4 million from Mars candy heiress Jacqueline Mars. The gift to support education and community programs had been in the works for a while, but was delayed after an October fatal car accident in Aldie, Virginia, in which a car Mars was driving crossed the median and hit another car. One of the passengers and the unborn baby of another were killed. Mars pled guilty to a charge of reckless driving and paid a fine of $2,500 in Loudon County, Virginia General District Court.
The official announcement is expected later Friday afternoon. It is the largest gift ever received by the organization, which was founded in 1965.
Sources at WPAS said they were ready to announce the gift when the car accident happened, and because of the incident and the related media attention, all involved decided to postpone the donation until after the December 5 court hearing.
The gift will be spread out over three years. It will fund a new program, the Mars Urban Arts Initiative, and the creation of a new staff position, Mars Urban Arts Curator. Jenny Bilfield, president and CEO, wrote in an email, "Positions and initiatives such as this simply don't exist in abundance. We are so grateful for the impetus that this multi-year gift provides to sustain existing programs and provide a launching pad for new ones."
This article has been updated from a previous version.