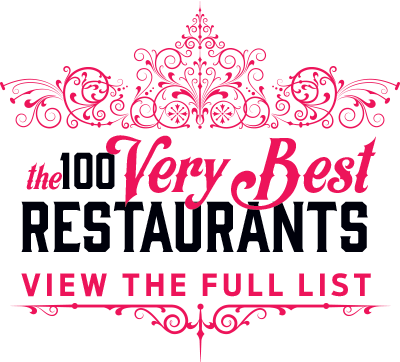 Lobster rolls may be on every menu from here to Panera Bread, but the best can be found at this trio of wainscoted New England-style fish houses. The top-split bun is toasty and buttered, the big chunks of tail and claw meat are cool and sweet, and there's just enough mayo holding it all together. The rest of the menu has plenty of enticements, especially if you love all things oyster. Chalkboards list the varieties on offer, and they show up fried and crunchy in a po' boy, in a bracing shot of sake, and best of all, broiled with butter and hot sauce. For cocktail fans, there are ambitious menus of punches and classic drinks (vespers, Negronis), some made with barrel-aged spirits and fresh juices.
Open: Monday through Thursday for dinner, Friday for lunch and dinner, Saturday and Sunday for brunch and dinner.
Don't Miss: Fried shrimp and calamari with rémoulade; fried Ipswich clams; sablefish with soy-balsamic glaze; mac and cheese.
---