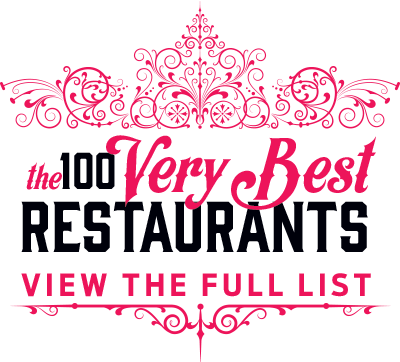 Don't expect the royal treatment at Nobu Yamazaki's 27-year-old sushi spot in Dupont Circle. The minimalist dining room knows how good it is, and while staff may fawn over private parties and dignitaries, the average diner often receives more perfunctory service. Thing is, the food is so good it hardly matters. Try a jiggly slice of goma (a custard made from ground sesame paste) topped with lobes of luscious sea urchin, or a spicy scallop roll with translucent slices of sweet mollusk and a habanero-laced sauce. Nigiri and sashimi are excellent across the board, as are small plates such as grilled oysters and seaweed salad.
Open: Monday through Friday for lunch and dinner, Saturday for dinner.
Don't Miss: Agedashi tofu; wild-horse-mackerel sashimi; nigiri of sweet shrimp, yellowtail, and salmon; mochi.

---