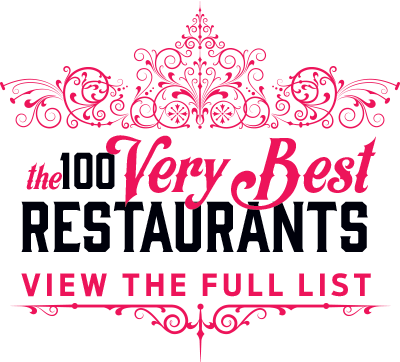 In the wake of the gastropub era, bar food has become far too fussy. Rillettes and risotto dominate menus at places that would be better off serving burgers and crab dip. All the more reason to welcome Tom Power's handsome, cavernous new spot, where the Corduroy chef's thin-crusted pizzas taste terrific dotted with Italian ham or shiitake mushrooms. Power's complex soups cost just $7 here; we love the velvety celery-root version made with lobster stock. By-the-glass wine options, advertised on go-go style posters behind the bar, are another great value. Our only complaint: underwhelming specialty cocktails. Best to stick to beer and wine.
Open: Monday through Saturday for dinner.
Don't Miss: Heirloom-tomato salad; Gruyère-and-tomato grilled cheese; mozzarella "porcupine"; roast chicken for two; lobster roll with French fries; Filipino-style spring rolls.

---