A Washington spinoff of Miami's Joe's Stone Crab debuted last week to plenty of fanfare—not surprising for an iconic restaurant whose Florida flagship still attracts long waits after 101 years. Thankfully the DC branch takes reservations in the dining room, but you'll still find a spacious walk-in-only bar area, the original hash brown recipe, and, of course, plenty of stone crab claws. Here's what to look for.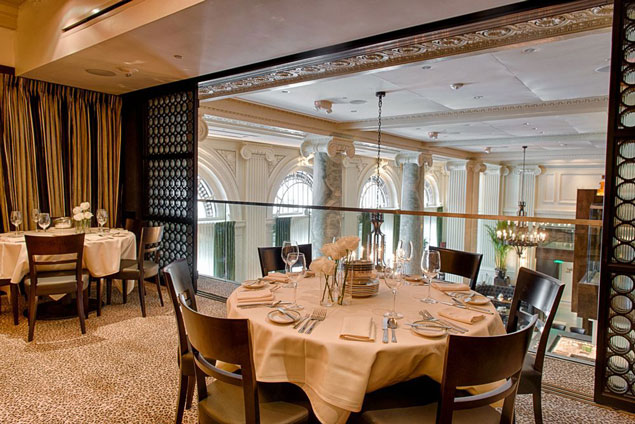 An array of seating options
Joe's came from humble beginnings; the 1913 original was just a lunch counter on Miami Beach. Subsequent incarnations—including outposts in Chicago and Las Vegas—grew grander, and this one is no exception. Tuxedo-clad waiters tend to tables and plenty of power booths in the historic Union Trust building, which still features the marble floors and soaring ceiling of the former bank. You might book a private room in what used to be the president's office or a stylish balcony space overlooking the bar area for see-and-be-seen VIP treatment. The first come, first served front room is larger than most bars, with 150 seats, while the golden-hued back dining room fits another 200.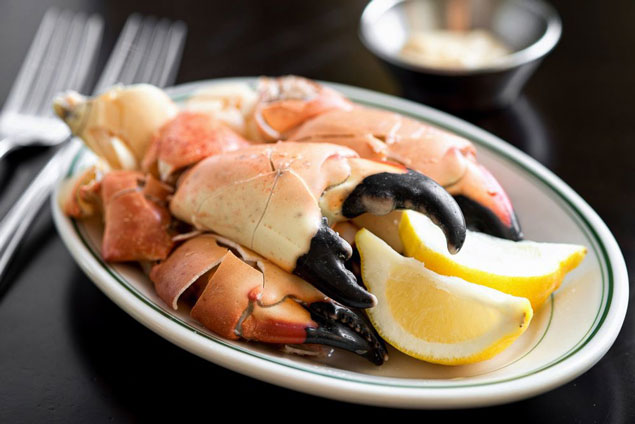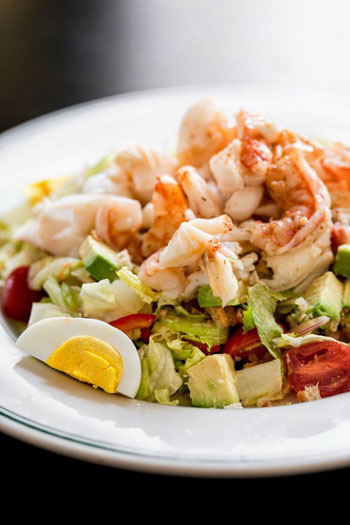 Crabs galore
The founding Weiss family claims to have "discovered" stone crabs, cracking the meaty claws for guests and serving them with hash browns, slaw, and a mustardy mayonnaise dipping sauce. The crustaceans cost a bit more than the 75 cents of days past—the price per pound varies by size and season—but you can still order the original combination. In addition to stone crab you'll find Maryland-style crabcakes and Alaskan king crab legs, which are brought to the table whole and snipped open by the server. If you're feeling guilty about over-consuming claws, don't worry: Unlike sharks unsustainably fished for their fins, stone crabs are returned to Gulf waters after their pinchers are harvested, and regenerate the lost appendages.
Casual bites
The menu includes plenty of decadent options—bone-in filet mignon, stuffed lobster—but Joe's seeks to keep things Florida-casual in some respects. A "bar food" section includes a classic burger and fish tacos, and chopped steak with mushrooms and garlic butter shares space with pricier cuts of beef. You can also go in for an order of fried chicken, best chased with a slice of Key lime pie.
More to come: lunch, brunch, and a patio
Joe's is currently only open for dinner, but you'll find lunch and brunch in the coming weeks. A roomy outdoor patio with seating for around 50 is planned for warm weather, perfect for channeling Florida-esque sunshine.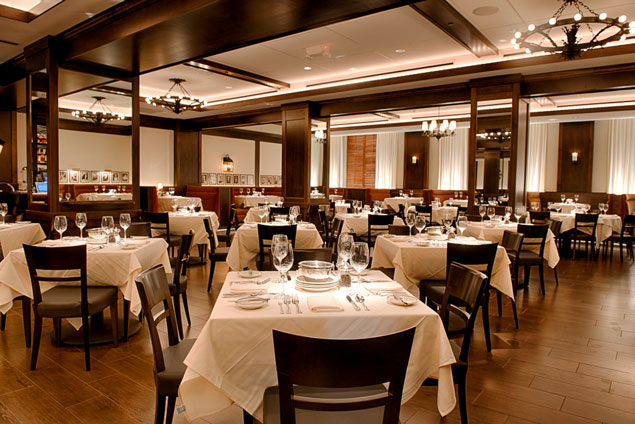 Joe's Seafood Prime Steak & Stone Crab. 750 15th St., NW; 202-489-0140. Current hours: Monday through Saturday 4 to midnight, and Sunday 5 to 10. Reservations accepted.