Once upon a time, the late, lauded chef Jean-Louis Palladin, maestro of the landmark Jean-Louis at the Watergate, said that if Francis Layrle cooked in a restaurant he'd be "number one" in Washington. Layrle's longtime close friend, Daniel Boulud, also holds his culinary skills in high regard. But Layrle wasn't free to manage a restaurant kitchen. He already had a day job, and a night job, as chef de cuisine at the French Embassy. His talents were shared only with an elite group—the succession of eight ambassadors he served over 35 years, their wives, and their influential guests.
Fortunately for Washington, the story is different today. Layrle left the embassy in 2006, and cooked here and there. Now you can find him six days a week in La Piquette, a cozy bistro on Macomb Street in the heart of Cleveland Park. His ways with the casual classics on his large chalkboard menu pack in guests on a regular basis. This week he'll introduce lunch Wednesday through Friday, as well as weekend brunch.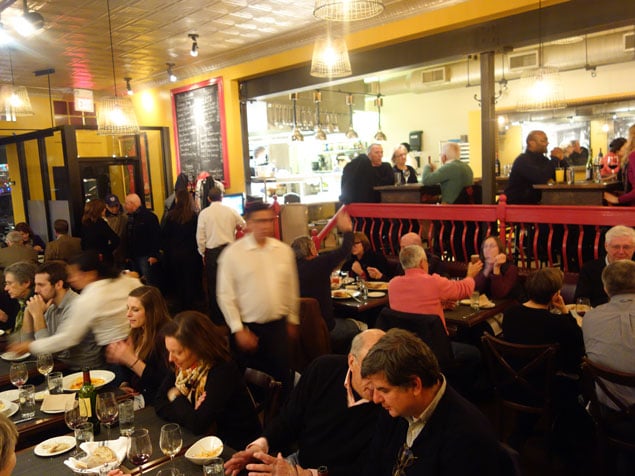 Layrle couldn't be happier. "I love the neighborhood," he says. "I know it very well. It is a real neighborhood. It's a great feeling to see customers talking to each other, table to table. The people here appreciate food." He warmly recalls an encounter that happened just the other day. "I was opening the restaurant, and a woman drove by, stopped, and said, 'Thank you for being here.' I love it."
Layrle came to Washington in 1973, fresh out of serving his required stint in the French military. Before that he had attended cooking school and worked in kitchens near his native Gascony. A general hand-picked him to cook during his military service, and later told him about the embassy job. Layrle went to Paris, auditioned, and three weeks later began working in the elegant French residence on Kalorama Road.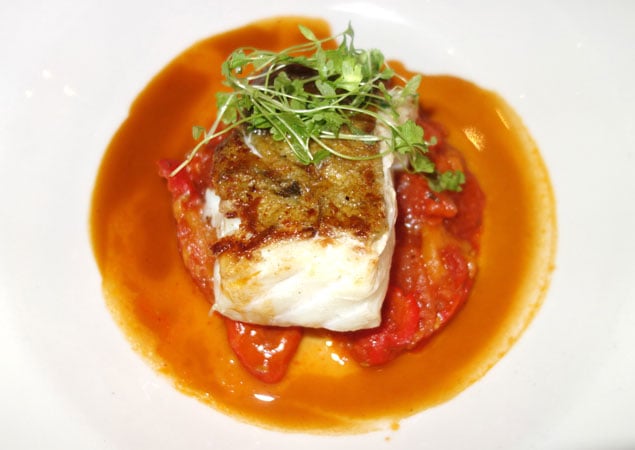 When he moved to Washington, Layrle met and became close friends with Boulud, who had also just arrived from France. Boulud, now an internationally acclaimed chef, prepared meals for the DC-based French ambassador of the European Commission."We helped each other out," says Layrle. They cooked together during their time off, building a bond that remains strong. Layrle still talks often with Boulud, who is slated to open his first Washington restaurant, at CityCenterDC, in June, according to Layrle. "He's hoping not to have the welcome here that Michel Richard had in New York," Layrle says. But he's certain that won't happen. He also predicts that he and Boulud will do "something together" in the bustling open kitchen at Piquette.
For now, he's focused on his menu of bistro dishes, which he describes as comfort food in touch with the seasons. Winter stars include cassoulet, duck confit, and Gascony's signature garbure, a soup of duck confit, cabbage, beans, and prosciutto. He sources pork sausage from a man in West Virginia whose son provided herbs for him at the French Embassy. For spring and summer Layrle is planning lighter fare: chicken with crawfish deglazed in Armagnac, calamari, soft-shell crabs, and crabcakes. "We make ours with lobster mousse inside, and they are crispy on the outside," he says.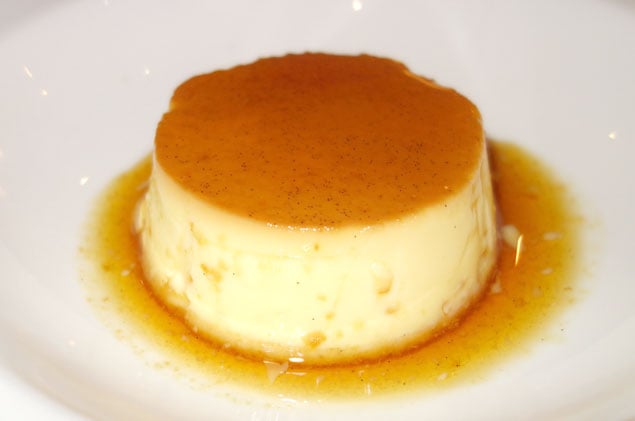 La Piquette is owned by Bruno Fortin and Cyrille Brenac, who also own Bistrot Lepic and Wine Bar, just above Georgetown. Layrle says the trio have known one another for years, including during his post-embassy forays into catering and his more than two years as chef with Potomac's Bezu, now closed. He advised Fortin and Brenac on La Piquette, and they hired him to run the kitchen when the eatery opened in November. Still, don't call Layrle "chef." He doesn't like the term.
"I never wanted to be a chef," he says. "I like to cook. I don't like the term chef. It's rude. I have a name—Francis." He laughed when asked about whether to use his last name. "It's too hard to pronounce." Together we tried to figure out the phonetic spelling—(La-eer-lyl)—and then he repeated, "Just call me Francis."