The Georgetown waterfront is better known for its outdoor bars than for cuisine, but chef Fabio Trabocchi and his wife and partner, Maria, hope to change that sandals-and-T-shirt persona with Fiola Mare. The elegant 140-seat Italian seafood spot is their largest and possibly grandest to date, joining Fiola and more casual sister spot Casa Luca.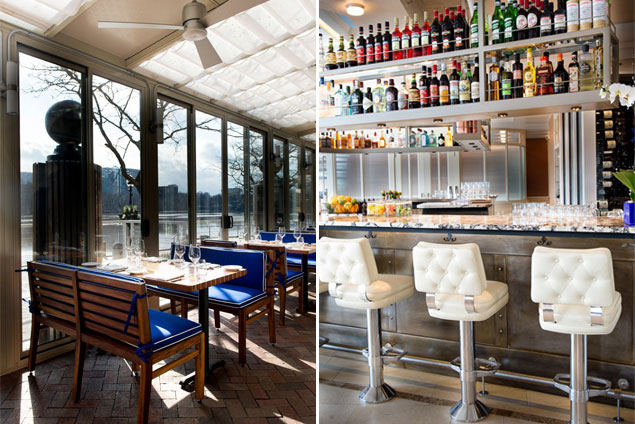 Water informs the vibe as well as the name. The window-walled dining room gazes out onto the Potomac River nearby, while a veranda—enclosed for winter—boasts jaunty blue cushions and warm wood like what you might find on an Italian sailboat. Images of ships float along the walls of two private dining rooms, including one outfitted with a 12-person private chef's table fit for elaborate off-menu tasting dinners. Two bars bookend the restaurant, one closer to Key Bridge for sipping white-peach Bellinis and watching the sunset, and the other for grabbing a gin and tonic and heading out to the patio in warmer weather.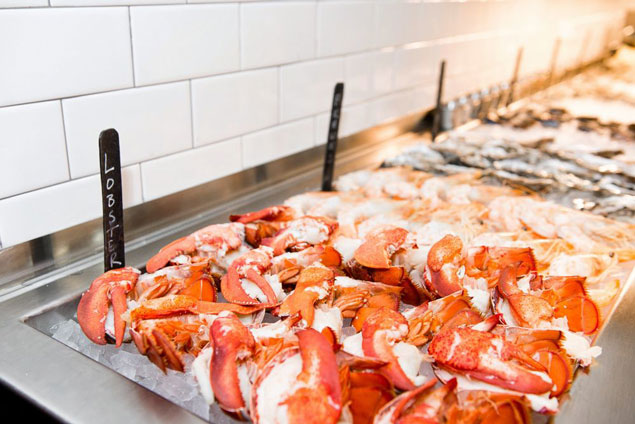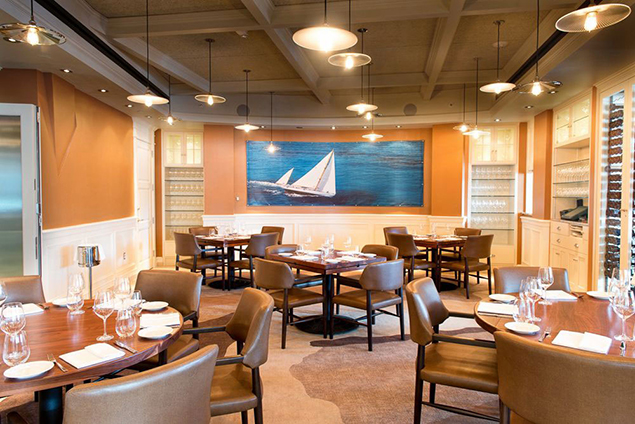 In Italian seaside-style Trabocchi's menus change daily. You might pick decadent starts—this is Georgetown, after all—such as wild Belon oysters, Italian caviar, or a Mediterranean-style shellfish platter with Catalina sea urchin, razor clams, and swordfish tartare. Those in the mood for fresh fish can wander up to the open kitchen's market counter, where whole Dover sole, branzino, Scottish langoustine, and more are weighed by the pound, grilled, and served tableside. Of course, there's always pasta. Maine lobster ravioli, a Fiola staple, is an early special, alongside Amalfi-style spaghetti with clams and smoked-potato gnocchi with scallops, a dish we always sought out in Trabocchi's Maestro days.
Even in gray winter months the bright space is a draw at lunch. The Maria Menu, a low-calorie and budget-friendly lineup inspired by the Mediterranean diet, includes three dishes for $24 such as black cod with a Tuscan seafood farrotto and passionfruit sorbet. More indulgent is an Italian-style lobster roll dressed in spicy Calabrese mayonnaise, which you can also find on the small bar menu in the evenings and during weekend brunch. Valet is offered during the latter so guests can avoid the Georgetown parking fray, making those Bellinis and lemon-mascarpone pancakes even sweeter.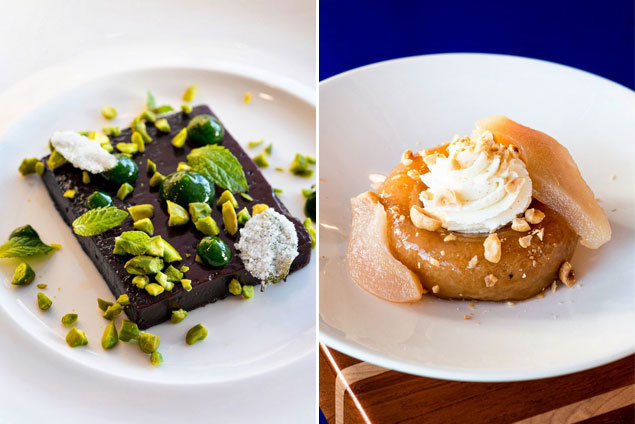 Fiola Mare. 3050 K St., NW (entrance at 31st St. and the waterfront); 202-628-0065. Open for dinner Monday through Thursday 5:30 to 10:30, Friday 5:30 to 11, Saturday 5 to 11, and Sunday 5 to 9:30. Lunch Monday through Friday 11:30 to 2:30. Brunch Sunday 11:30 to 3.