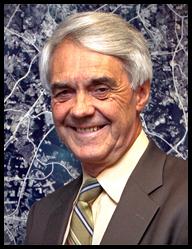 Alexandria Police Chief Earl Cook said today that bullets found in three high-profile murders are similar enough that authorities will start investigating the cases as being linked to each other.
"This is our obligation to this community," Cook said at a press conference to update reporters about the slaying of 59-year-old music teacher Ruthanne Lodato, who was killed February 6 when a gunman knocked on the door of her Ridge Road Drive home and opened fire when she answered.
Lodato's death raised immediate comparisons to the November death of Ron Kirby, the director of transportation planning for the Metropolitan Washington Council of Governments, who was also killed in his home, and to the unsolved 2003 murder of Nancy Dunning, the wife of then-Alexandria Sheriff Jim Dunning.
Cook said the bullets recovered from all three homicide scenes show the "same general rifling class," but there is not enough evidence to determine if the small-caliber rounds used in the killings came from the same gun.
"The cases appear to be linked, but until we have evidence to point to only one suspect, we investigate all possibilities," Cook said.
Police have not identified any suspects in Kirby's death, but Lodato's killer is described as an older, balding man with gray hair and a beard. Cook said Alexandria authorities are being assisted by the FBI, the Virginia State Police, and even a group of 80 cadets from the Northern Virginia police academy. No motive has been established, though, and Cook added today that the suspect is not assumed to be an Alexandria resident.