We're longtime fans of R&R Taqueria—along with Guy Fieri and countless others—but the drive to the original, at a gas station in Elkridge, Maryland, isn't for everyone. Luckily, fans can get a taste of chef Rodrigo Albarran's Mexican cooking just steps from the Dupont Circle Metro with Mission, now open. Here's what to look for when you head over this weekend.
Margaritas on the patio or beneath the skylight
Rodrigo, who still splits time between his two R&R locations and the new spot, partnered with Mason Inn and George owners Fritz Brogan and Reed Landry for the concept. The restaurant is a new move for all three—it's much bigger in scope than a stools-only taqueria, and a departure from the duo's booze-only bars. The three worked with their team to transform the seemingly subterranean former One Lounge space into a rustic Mexican eatery, sporting pristine white walls and dark wood floors. A large skylight—more like a sky-ceiling—above the bar allows plenty of sunshine, while you can catch direct rays on a 50-seat patio in warmer weather.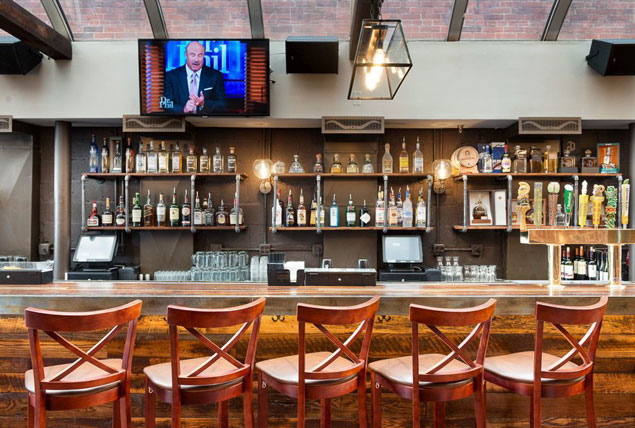 Tacos y hamburguesas
A larger space means a bigger menu for Rodrigo. You'll find some similar dishes from the chef's repertoire of Mexico City-style cooking, including fresh tortillas stuffed with pork carnitas and homey pozole. Still, the dinner-only (for now) menu includes many more options, including a variety of seafood specialties such as ceviche, soup stewed with whole clams, and crispy mahi-mahi tacos. Vegetarians can also do well here with poblano pepper-potato tacos and chiles rellenos, while meat lovers can opt for racks of ribs with adobe barbecue sauce and a fiery burger topped with über-spicy ghost peppers.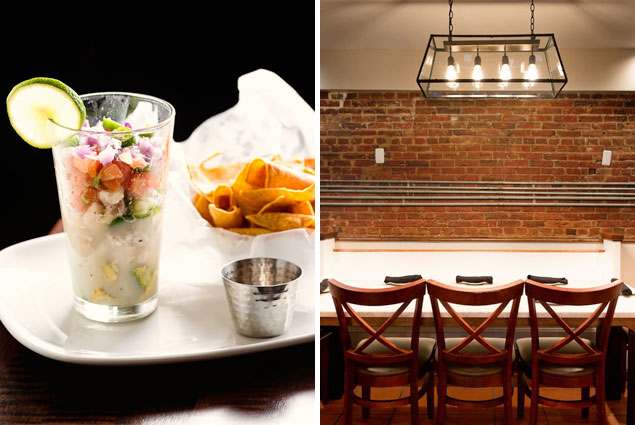 Pour-your-own tequila shots
Brogan points out that Mission is the first bar (see the drink menu) in DC to have Corona on tap, which you can sip alongside small or large pitchers of frozen margs and other Mexican-restaurant staples. But the 50-deep list of tequilas and mezcals is the star of the bar. All can be ordered in eight-ounce carafes for pouring your dining companions shots at the table.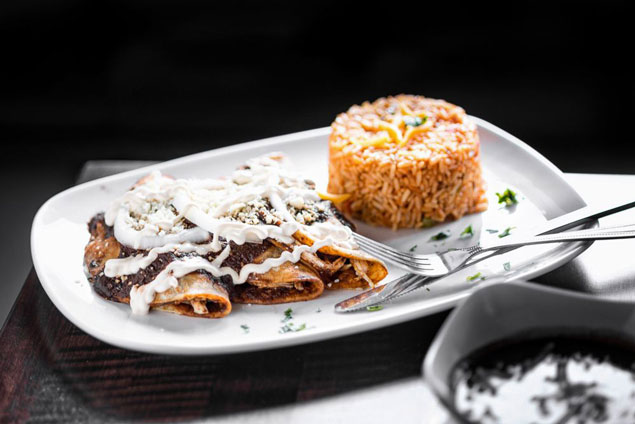 Happy hour and late-night service
Night owls looking for a late dinner can drop in for the full menu until 11 on weekdays and midnight on weekends. After the kitchen wraps up, a deejay will play on certain nights, taking things back to the lounge days. Guests can also head up to the second-floor bar to sip margaritas into the wee hours. Happy hour runs between 5 and 7:30 and currently includes $3 Tecates and $6.50 house margaritas; more drink and food specials are in the works.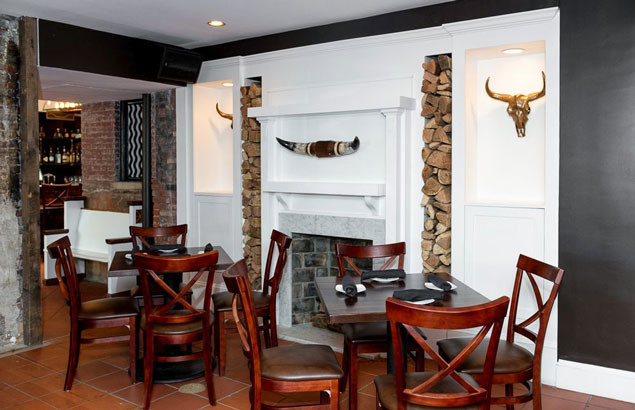 Looking ahead: lunch, bottomless brunch
No Dupont spot is complete without bottomless brunch, which Mission plans to launch this summer (bubbly and/or tequila to be determined). You'll see lunch service debut earlier, as well as online reservations through OpenTable.
Mission. 1606 20th St., NW. 202-525-2010. Current hours (subject to change): Open daily 5 to midnight.