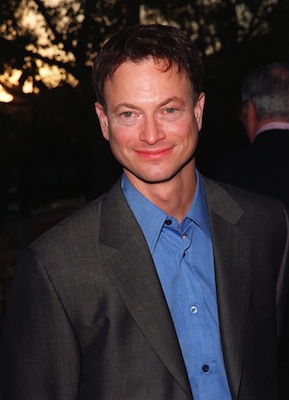 The eighth annual GI Film Festival comes to town May 19 through 25, screening more than 50 documentary, short, and feature-length films dedicated to exploring the world of the military and the challenges its members face during and after their service. Several celebrities are scheduled to attend, including Gary Sinise, a longtime activist for veterans causes; Michelle Monaghan (True Detective); Ron Livingston (Office Space, the Post-It guy from Sex and the City); and Virginia native David Arquette (Scream).
Things kick off Monday at Alexandria's Old Town Theatre with the world premiere of the Civil War feature Field of Lost Shoes (Arquette is expected to attend), followed by an after-party at the Torpedo Factory. Friday brings the Salute to Hollywood Patriots night at the Old Town Theatre, with screenings of the films The First Motion Picture Unit: When Hollywood Went to War and Travis. Sinise will attend, along with the family of the late James Gandolfini, who will be honored with the GI Spirit Award, given to "an entertainer who embodies the spirit of an American GI in their creative and philanthropic work," according to a press release. On Saturday, Adam Driver of Girls (a former Marine) and former Navy SEAL Marcus Luttrell (the inspiration for the 2013 film Lone Survivor, starring Mark Wahlberg) will be honored for their service. Sunday's event focuses on women in the military, with Monaghan as the featured guest.
Tickets range from $12 for a matinee screening to $245 for an all-week VIP pass (military discounts are also available). For tickets, the full schedule, film trailers, and more information, visit the film festival's website.