Welcome back, America Eats Tavern. The second iteration of José Andrés's ode to American cuisine opened in the Ritz-Carlton Tysons Corner on Monday for breakfast and lunch, with plans to start dinner service later this week. The concept originally debuted as a pop-up in the space that once housed Café Atlántico and Minibar.
Andrés's vision remains the same as when he first conceived the eatery in conjunction with the "What's Cooking, Uncle Sam?" exhibit at the National Archives. Both the decor and the offerings are a culinary homage to America, with a focus on iconic regional specialties—chicken pot pie, she-crab soup—and local ingredients. Dishes and drinks are mostly new, as is breakfast, a first for Andrés in Washington. The morning menu includes Andrés-ian twists on tradition, such as an egg-white omelet soufflé with asparagus and morels, as well as historic dishes and their footnotes; the Hangtown Fry comes with notes on the food—scrambled eggs, fried oysters, and bacon—and its 1849 origins during the California gold rush. Should you care for a stiffer drink than Counter Culture coffee, barman Juan Coronado plans for fresh-squeezed mimosas and Bloody Marys, served daily.
Former Tallula chef Nate Waugaman helms the kitchen, which turns out a diverse lunch and dinner menu. Diners can go local with Chesapeake soft-shell crabs, Virginia hams, peanut soup, or fried chicken with "cold slaw" and house-made hot sauce, or venture far from the mid-Atlantic (crawfish jambalaya for two, Texas-style short ribs). Drinks also run the gamut. Coronado concocted a number of "locavore cocktails" in addition to riffs on classics like the Ramos Gin Fizz (borrowed from Barmini) and house sodas made with fresh fruits and herbs. Wines also span the continent from Virginia to Michigan and Oregon.
The opening of America Eats marks another expansive step for Tysons Corner, between the arrival of the (much-delayed) Silver Line and more new restaurants, such as Founding Farmers. Because what's more American than growth?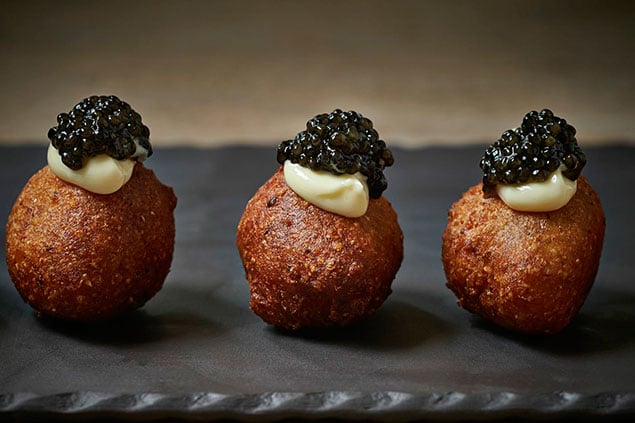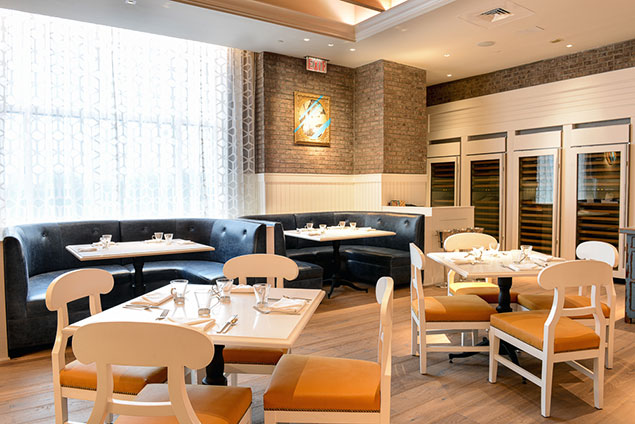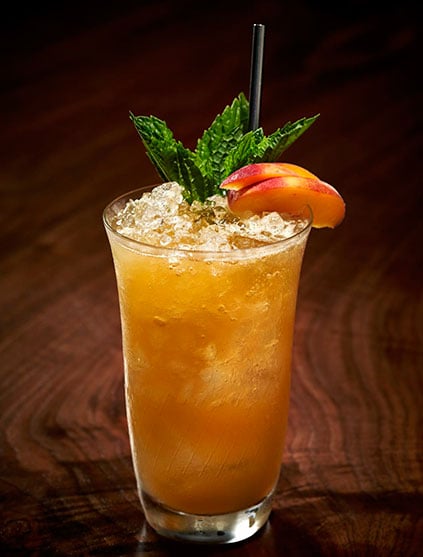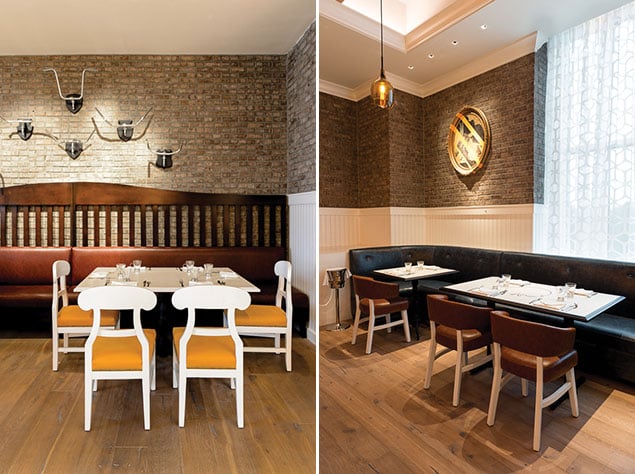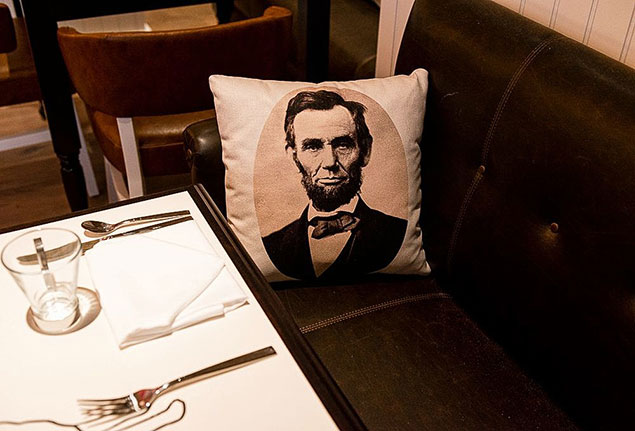 America Eats Tavern. 1700 Tysons Blvd., McLean; 703-744-3999. Open daily for breakfast, 6:30 to 11:30, lunch 11:30 to 2:30, and dinner 4:30 to 10.