The newest addition to the 14th Street dining scene debuted on Sunday, as James Beard Award-winning chef/restaurateur Michael Schlow opened a DC sibling to the original Tico in Boston. Though the name nods to Costa Rica—it's a friendly name for locals—you'll find influences from Schlow's travels throughout Latin America, Mexico, and Spain, as well as his American upbringing (his father was from Washington). Here are five things to look for at the new spot.
Crab "BLT" tacos and crispy Manchego
"We're not trying to do anything 'authentic,'" says Schlow, who created an eclectic dinner menu to fit a casual atmosphere (though reservations are accepted). You can order entrées or make a meal of snacks, grazing on tuna ceviche, crispy Manchego cheese dipped in pomegranate sauce, and chorizo risotto. Roughly half the menu carries over from Boston, but Schlow goes local in dishes such as a "BLT" crab taco with bacon and lettuce pico. Vegetarians will also fare well—a sizable number of meatless small plates and falafel-esque tacos round out the options, and you can finish meals with a peanut butter sandwich cookie and a carafe of milk.
Porróns! Tequila!
Up for drinking 88 different tequilas and mezcals in eight months? Dive into the 125-bottle-deep collection, reach the magic number, and you'll gain access to the "tequila club," with special tastings and dinners. Less-ambitious drinkers can sip hibiscus margaritas on draft or pour glass porrón pitchers filled with Spanish cava directly into their mouths. Schlow also arranged a collaborative beer between DC Brau and Avión tequila: añejo-barrel-aged Citizen Ale.
Personal design
Schlow has an unusual approach when it comes to designing restaurants: He asks the prospective team to join him in the empty space, then cooks for them, plays a soundtrack, and hangs pictures on the bare walls so they can better envision the kind of restaurant he wants to bring to life. Another personal touch: Artist Adrienne Schlow, the chef's wife, helped Elkus Manfredi Architects and StreetSense design the colorful 172-seat space, distressing columns, painting walls, and contributing pieces to hang.
Surprise menus
Those willing to give themselves over to the kitchen can pick between one of three "can't decide?" tasting menus. The multi-course meals range from a modest "kind of hungry" option for $35 per person to an $85 "full-on Tico experience." All can be made vegetarian. Diners can also perch at a ceviche bar looking into the open kitchen.
"Mommy's Happy" at brunch
Look for weekend brunch, and happy hour, to start soon. Though the menu is still being developed, Schlow is excited about the Mommy's Happy cocktail, essentially an iced coffee spiked with Patrón XO.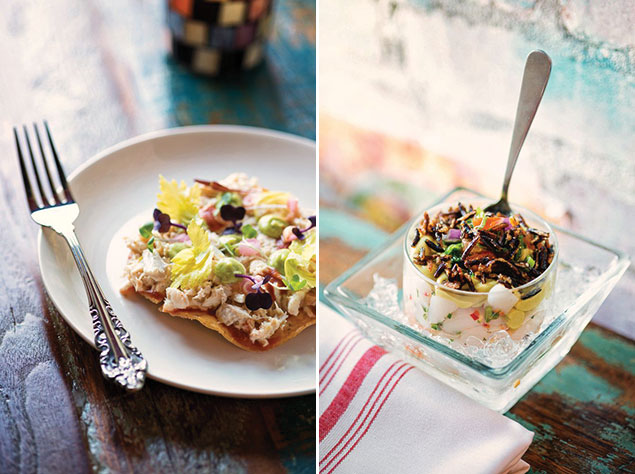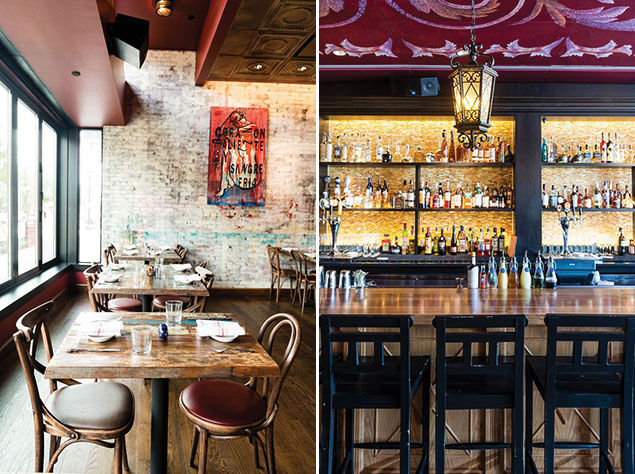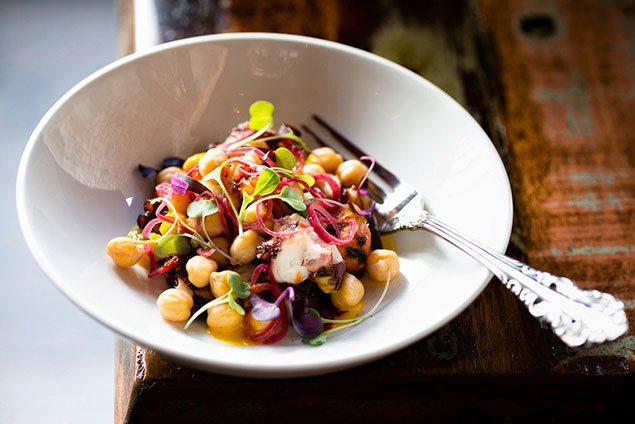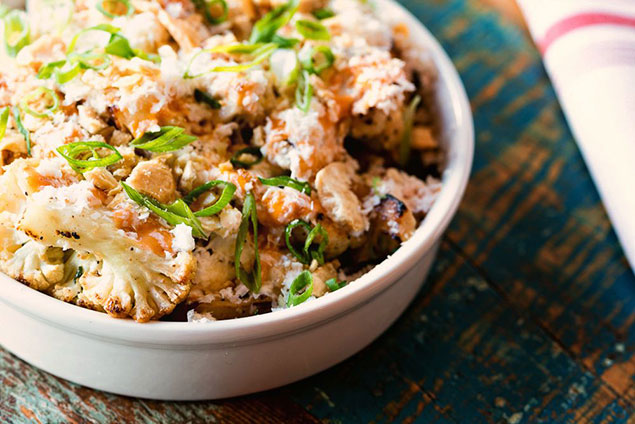 Tico. 1926 14th St., NW; 202-319-1400. Open for dinner Sunday through Thursday 4 to midnight, and Friday and Saturday 4 to 2. Weekend brunch coming soon.