Since 2008, the EPA has circulated a most-wanted list—like the FBI's, only these crimes sound like plots from a Captain Planet episode. Here are some outlaws recently bagged by EPA agents, and the most notorious still on the lam.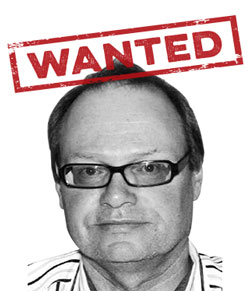 Peter Kuhn
Crime: Allegedly conspired to dump mining waste on public land.
Background: The German-born former president of a Ne-vada mining company, Kuhn fled the US after being indicted for illegally disposing of arsenic and lead in 2010. Though the EPA works with Interpol and other foreign agencies to bring in fugitives like Kuhn, "these folks may never set foot on US soil again," says Parker.
Status: Believed to be in the Vancouver area.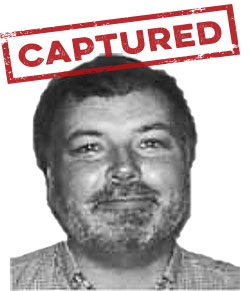 Larkin Baggett
Crime: Dumping corrosive chemicals and industrial cleaners on soil and in sewers.
Background: This owner of a Utah chemical company fled before his 2008 trial could begin, but eight months later a tipster gave up Baggett's hiding spot in the Florida Keys. He was arrested after a shootout with EPA agents and local law enforcement.
Status: Serving a 20-year sentence for polluting and for aggravated assault on law-enforcement officers.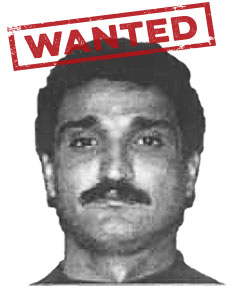 Omran Alghazouli
Crime: Charged with selling R-12 Freon, a banned cooling substance smuggled from Mexico.
Background: In response to a 1987 international agreement to reduce ozone-depleting chemicals, Congress slapped prohibitive taxes on certain aerosols. "On the street, a cylinder the size of a gas-grill tank can sell for $300 or $400," says EPA Criminal Investigation Division director Doug Parker. "They may be smuggling it at a fraction of that."
Status: At large, possibly in Syria.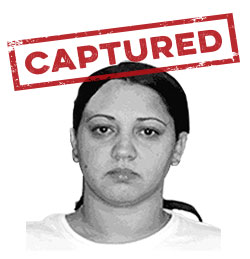 Albania Deleon
Crime: Selling fraudulent asbestos-removal training certificates.
Background: The EPA requires people dealing with hazardous substances to undergo 40 hours of training. Convicted in 2008 of conspiracy and fraud after undercover IRS agents bought faked certificates from her forgery ring, Deleon hid in the Dominican Republic for two years before being arrested and extradited.
Status: Serving an 87-month prison sentence
Find Michael Gaynor on Twitter at @michael_gaynor. This article appears in the August 2014 issue of Washingtonian.