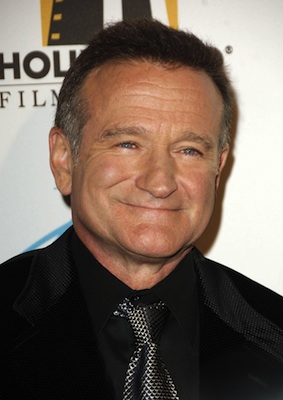 West End Cinema will run a weeklong retrospective of three films starring Robin Williams as a tribute to the actor and comedian, who died Monday at age 63. Starting Friday, the niche movie theater at 23rd and M streets, Northwest, will screen The Fisher King, The Birdcage, and Good Will Hunting.
Williams earned his third Academy Award nomination for his role in 1991's The Fisher King, in which he played a homeless man who rescues a depressed, suicidal radio jockey played by Jeff Bridges. In The Birdcage, a 1996 adaptation of the French play La Cage aux Folles, Williams and Nathan Lane played a gay couple who attempt to deceive the deeply conservative parents of their son's fiancée. Good Will Hunting is probably the dramatic role Williams is best remembered for, bringing him an Oscar for best supporting actor in 1998 for his portrayal of a Boston psychiatrist.
Williams's death from an apparent suicide prompted his countless fans to spend Monday evening reminiscing about the hyperactive funnyman, whose manic, often random comedic style seemed to flow from an unscripted stream of consciousness. His mourners included President Obama, with the White House pushing out a statement in a relatively rare instance of Obama remarking on a celebrity death.
"Robin Williams was an airman, a doctor, a genie, a nanny, a president, a professor, a bangarang Peter Pan, and everything in between," Obama said, including a clever reference to Williams's turn in Hook.
Tickets at West End Cinema are $9 for matinees, $11 for other shows. See the website for tickets and showtimes. Find Benjamin Freed on Twitter at @brfreed.