Recently a fellow critic asked me how many books I am reading these days; she was curious about the amount of books evaluated for this monthly post. I told her the same thing that I try to say here each time: There is no way that I can read and weigh in on more than 20-30 books each month; the selections I make here are less about which books are best out of all the books available than which books might be of most interest to my audience. (You are out there, aren't you, audience?)
I've considered changing the post title to "Noteworthy Books" or some such, and maybe I will–at some point. For the moment, I just want to remind everyone that these "Top 10 Books" are a wholly subjective list, and I am mindful that you have to depend on my judgment in selecting them.
That's why I want you to know how much time and care I take in choosing the books. First, I make a list of all the books I've read for a particular month and cull my favorites. Then I check publishers' catalogs and trade magazines to see if I've missed anything relevant to DC; if I have, then I request/take a look at those titles. I want to be sure that local authors and subjects get good coverage–but I don't want to cover anything simply because it's DC related if it's not worth a reader's time. Sadly, I can't always cover all of the books I know are terrific–some I miss, some just won't fit, some I know will be amply covered elsewhere.
Finally, although it isn't always easy to balance things this way, I always list five fiction and five nonfiction selections. Not only does this keep things from getting too wonkish, it reminds us all (I hope) that fiction can be just as instructive in teaching us about our region and the world.
As always, I welcome your comments and suggestions. Leave them here, or email me at bpatrick@washingtonian.com.
Thanks for reading!
FICTION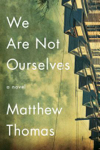 We Are Not Ourselves by Matthew Thomas
Here I am, cheating from the get go: Thomas's masterful debut novel was released on August 19th. However, in its heft, scope, and tone, this story of a family upended by illness and grief is perfect early-autumn fare. Eileen and Edmund Leary build a life that revolves around their Jackson Heights neighborhood and their beloved son Connell–but when Ed starts behaving strangely at home and at work, Eileen becomes convinced that a move to Bronxville will solve everything. It doesn't, of course, but it does provide the author with the ideal canvas for his detailed, agonizing, and powerful portrait of Alzheimer's Disease.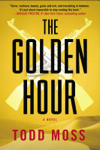 I don't feature many thrillers in my Top 10, because most thrillers get loads of attention in other places. However, when a book has blurbs from James Fallows and Chester Crocker, you know it's not the same old, same old. Moss, currently a think-tank executive and Georgetown professor, served as Deputy Assistant Secretary of State in the Bureau of African Affairs. He knows about "the golden hour"–that short time after a coup in which diplomacy might reverse things–firsthand. Washingtonians of many stripes will find their pulses racing as the diplomat protagonist tangles with intelligence operatives, revolutionaries, and many other villains.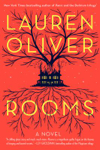 Another genre I seldom write about is YA (Young Adult), again because it tends to get plenty of attention elsewhere. Lauren Oliver has gotten plenty of that for her YA titles Panic, Delirium, and Before I Fall. However, her latest work, Rooms, is for adults–and don't let the fact that it works well for YA readers stop you from enjoying this fantastic ghost story. The Walker family is ready to clear out the country home where paterfamilias Richard spent his last months–and died. As his wife, children, and grandchild attempt to untangle worldly goods and last wishes, several ghosts observe and interact with them, with surprisingly eerie results. Highly recommend.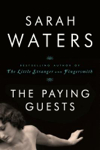 The Paying Guests by Sarah Waters
Waters, more than any other writer I know of, has created deeply researched, felt, and plotted historical novels whose characters often happen to be lesbian women. I say "happen to" because although Waters creates these characters deliberately, sexual orientation included, she is a writer of such caliber that her deliberate machinations disappear; one is reading simply of humans and their complicated lives. This is even more impressive in books like The Paying Guests, in which a time period's constraints conflict with the characters' wishes. It's a period piece, a love story, a crime story, and a procedural, all wrapped up in one, and it's stunning.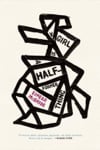 A Girl Is a Half-Formed Thing by Eimar McBride
Last fall I had the good fortune to visit London and the London Review Bookshop, which is just steps from the entrance to The British Museum. When I asked the delightful booksellers there to recommend some UK titles, this is the first one they pressed into my hands, with great enthusiasm. Now I can share it with you. McBride's first novel isn't for wimps. It's about a girl, her brother with a brain tumor, family violence, sexuality, and loneliness. It's a book for adventurous readers, the ones who are looking at the margins, the ones who couldn't care less about what makes a good book-club discussion, the ones who like it raw, rough, and real.
NONFICTION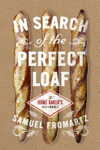 In Search of the Perfect Loaf: A Home Baker's Odyssey by Samuel Fromartz
As author Fromartz knows, we have very little good bread in DC. Really. It's a cryng shame, and I hope that once he's finished promoting this chatty and informative new book, he'll set about rectifying this lack. After all, this journalist didn't just try baking his own loaves: He went to Paris and apprenticed at a famous bakery, then came back home and learned how to grow his own grains. Thus, this isn't just another memoir about a middle-aged man and a new hobby, but a thorough examination of why humans have considered bread the staff of life for thousands and thousands of years.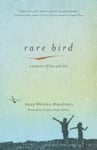 Rare Bird: A Memoir of Loss and Love by Anna Whiston-Donaldson
Just as you might be tempted to bypass the Fromartz, thinking it just one more cooking narrative, you might overlook "An Inch of Gray" blogger Whiston-Donaldson's book about losing her adolescent son to a terrible accident. Grief memoirs are a dime a dozen, right? Wrong. Whiston-Donaldson, who lives in Virginia with her husband and their daughters, has written something beyond grief, something that will touch every reader who picks it up differently. There's a great deal about God and Christianity here, yes, but there's also a great deal about healing, falling apart, taking a few steps, and falling down again.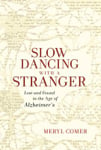 Slow Dancing with a Stranger: Lost and Found in the Age of Alzheimer's by Meryl Comer
Comer, CEO of the Geoffrey Beene Foundation Alzheimer's Initiative, has written a painfully revealing account of her husband Harvey Gralnick's struggle with and death from the disease that now affects millions–yes, millions–of Americans. Gralnick was Chair of Hematology and Oncology at the National Institutes of Health when, at 58, he was diagnosed in 1998. As his condition worsened, both spouses were forced to give up their careers, although Comer is careful to emphasize that the real cruelty of the disease lay in its destruction of her husband's selfhood.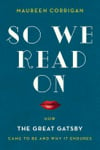 So We Read On: How The Great Gatsby Came to Be and Why It Endures by Maureen Corrigan
If you're over 40, you probably read F. Scott Fitzgerald's most famous work in high school and promptly forgot about it. If you're under 40, you probably saw the Leonard Di Caprio film version and promptly forgot about it. But Maureen Corrigan, a professor at Georgetown University and well-known NPR books critic, wants you to remember The Great Gatsby, and to consider its place not just in the literary canon, but in American cultural history. Whether or not you're convinced by Corrigan's partisanship for Fitzgerald, you'll be impressed by her ability to distill literary analysis into literary love and affection.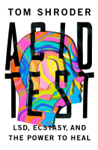 Acid Test: LSD, Ecstasy, and the Power to Heal by Tom Shroder
You have to love journalist Shroder, willing to follow a PhD in paranormal studies to Lebanon and India in pursuit of children whose behavior and memories seem to beat witness to reincarnation. This time, Shroder's truly open mind is subjected to three men–a New Age-y foundation director, an ER doctor, and a Marine with PTSD–who believe that psychedelic drugs like Ecstasy may help some victims of trauma and brain injury. Shroder's careful observation and research make this book serious, but his curiosity and lively intelligence make it a great read.