These kid-focused activities will help you get the brood out of the house during Washington's coldest months.
1. Nighttime Thrills
Savage, Md.; 301-725-1313
Picture yourself ziplining through the trees 30 feet in the air at 20 miles an hour. Heart-pumping, right? Now picture doing it in the dark. Terrapin Adventures is opening up at night on December 13 to give kids ages eight and up the chance to experience aerial activities in a whole new way. Back on the ground, take a haunted ghost tour, then end the night with a bite to eat at nearby Rams Head Tavern. Admission is $39.95 (excluding food).
2. Ice, Ice, Baby
201 Waterfront St., National Harbor
Frosty the Snowman comes to life at this year's "ICE!" live production at the Gaylord. Two-million-plus pounds of ice are on display via colorful sculptures, ice slides, and more. Ticket prices vary, so check the website for dates and times.
3. Holiday Whirl
National Harbor, 877-628-5427
One of Washington's newest attractions is lighting up for the season. The Capital Wheel light show is celebrating the holidays, including Hanukkah and Christmas, through January 4. Gondolas on the wheel are fully enclosed and heated, making this a festive and cozy time for families to enjoy incredible views of DC. The light show begins November 15, and each ride is $15 per person.
4. Getting Artsy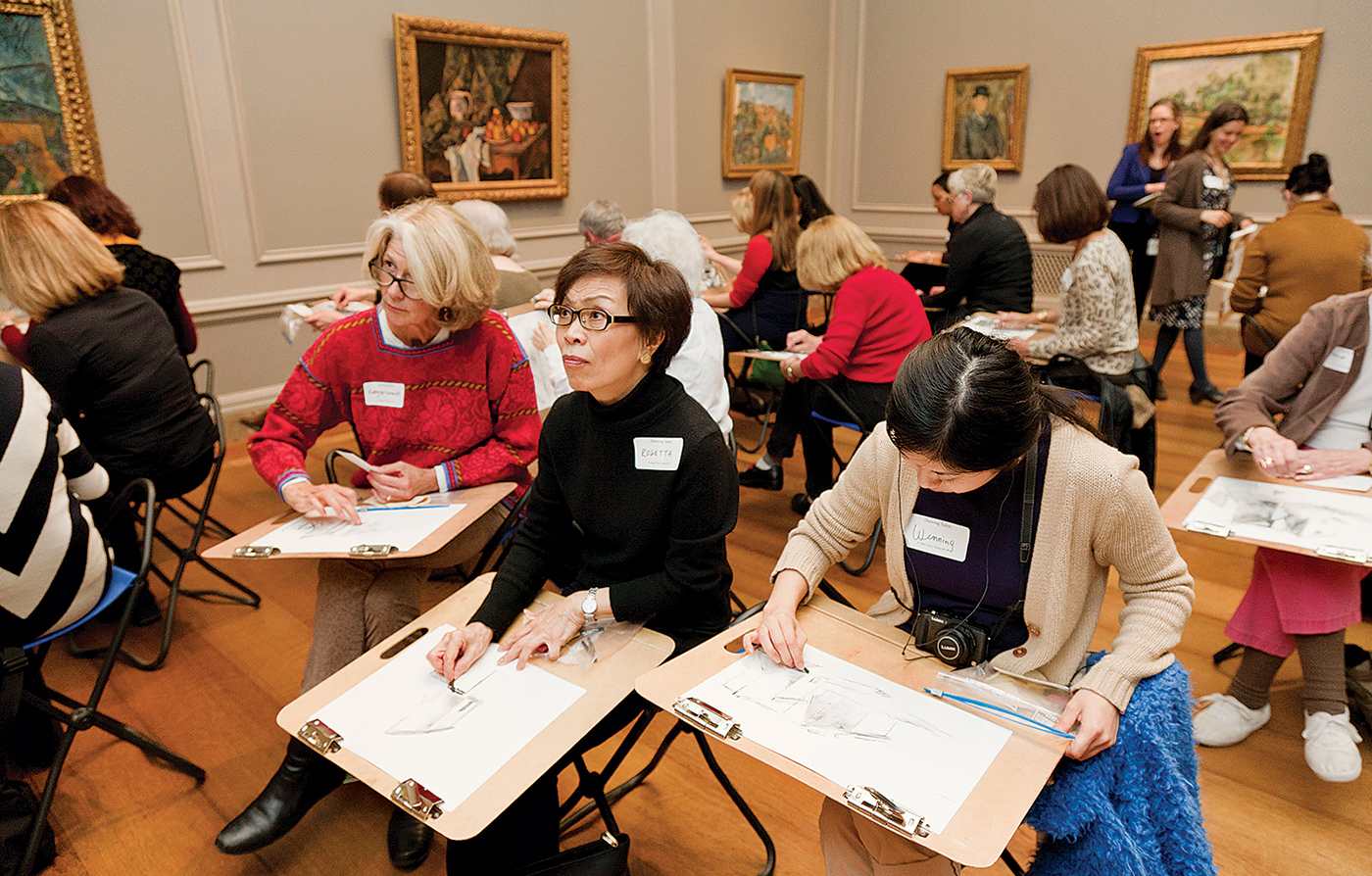 Sixth St. and Constitution Ave., NW; 202-737-4215
The kids are in school and you finally have a peaceful morning to yourself. Why not take that opportunity to learn something new? The National Gallery's Drawing Salon lets you sketch and converse for free about works from the gallery's permanent collection with practicing artists and museum educators. From early Italian painting to sculpture, prepare to discover the art student within. Check the website for several salon dates in mid-November, December, and January.
5. Holiday Family Theater
2700 F St., NW; 202-467-4600
The world premiere musical adaptation of The Gift of Nothing is sure to be a hilarious and heartwarming experience, perfect for ages four and up. Follow the adorable cat from the comic strip "MUTTS" as he searches for the ideal holiday gift to give his best friend. The show runs from November 22 through December 28 in the Kennedy Center Family Theater. Tickets are $20.
6. Time for Tea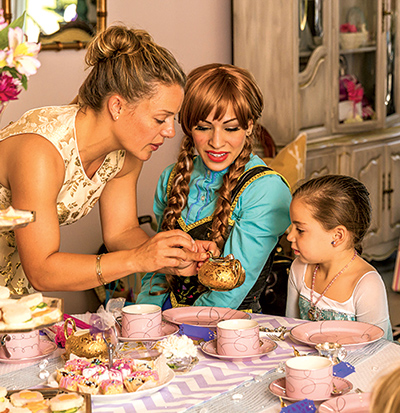 116 S. Alfred St., Alexandria; 202-448-2930
Join Mrs. B for a Story Time Tea at the Morrison House in Old Town Alexandria for a holiday-themed tea and etiquette class. Children will dress up, hear a story, do a craft, and spruce up their manners along the way. Thanksgiving tea is on November 22; the Hanukkah and Christmas tea is set for December 20. The class is $38 for adults, $28 for kids.
7. Magical Menagerie
3001 Connecticut Ave., NW; 202-633-4888
The animals aren't the only attraction at the National Zoo during holiday time. ZooLights is back and better than ever, this time with more than 500,000 environmentally friendly LED lights. The free annual event, which turns the dark zoo into a brightly lit wonderland, is great for all ages. From November 28 through January 1 (closed December 24, 25, and 31), stop by between 5 and 9 pm to enjoy live music, performances, winter treats, and a new light show set to music.
8. Drinking the Italian Way
5207 Wisconsin Ave., NW; 301-467-7927
Need an excuse to indulge in a few glasses of wine? Check out Capital Wine School's Wines of Italy classes. On December 1 and 8 from 6:30 to 8:30 pm, you'll learn about and taste the major wines of Italy. It's a two-part class, suited to wine aficionados and newbies alike. Grab your best girlfriend—or your hubby—and get sipping. The $175 fee includes both sessions. Cin cin!
9. Walking In A Winter Wonderland
301-215-6660
Veterans Park in downtown Bethesda transforms into a Winter Wonderland on December 6. The day features free holiday concerts performed by local students, plus a visit from Santa Claus. Starting at 1 pm, watch ice sculptors carve holiday-themed designs in just under an hour.
10. Shop Till You Drop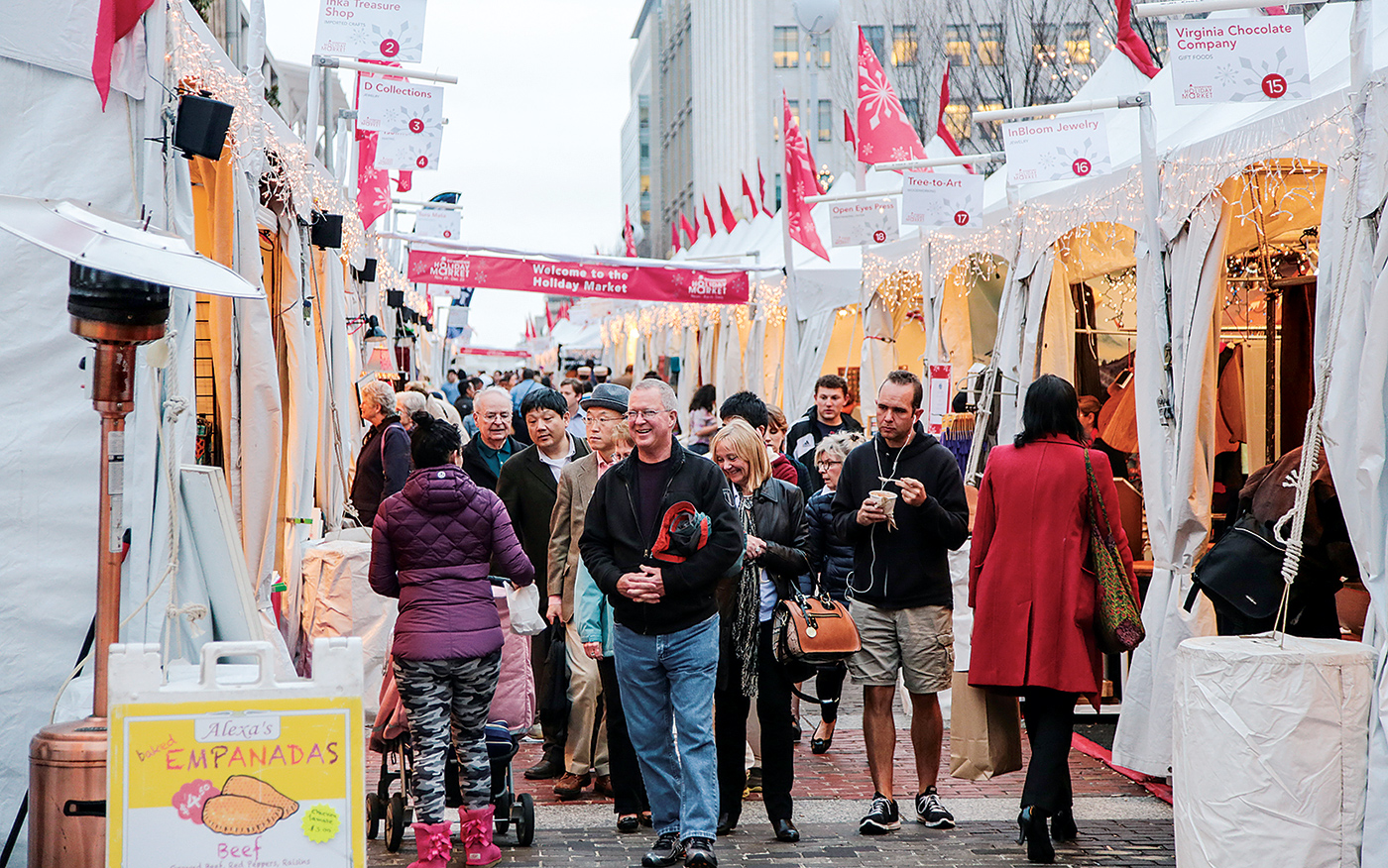 Eighth and F Sts., NW; 202-215-6993
Head into the heart of DC for the Downtown Holiday Market, which this year runs from November 28 through December 23. Boasting more than 150 regional artisans, crafters, and boutiques, all offering handmade goods, the outdoor bazaar across from the Verizon Center is a sweet spot for finding those perfect stocking stuffers and Hanukkah gifts. Exhibitors rotate, so check back often to see if something new catches your eye. Stalls are open daily, noon to 8 pm.
11. Deck Your Halls
1644 31st St., NW; 202-965-0400
Put your DIY skills to the test during a wreath workshop offered at Tudor Place Historic House & Garden on December 5 and 6 and December 12 and 13. An instructor provides the greenery from the Tudor Place Garden plus other decor; all you need to bring is your imagination. Fee: $48 ($38 for Tudor Place members).
12. Gadget Girl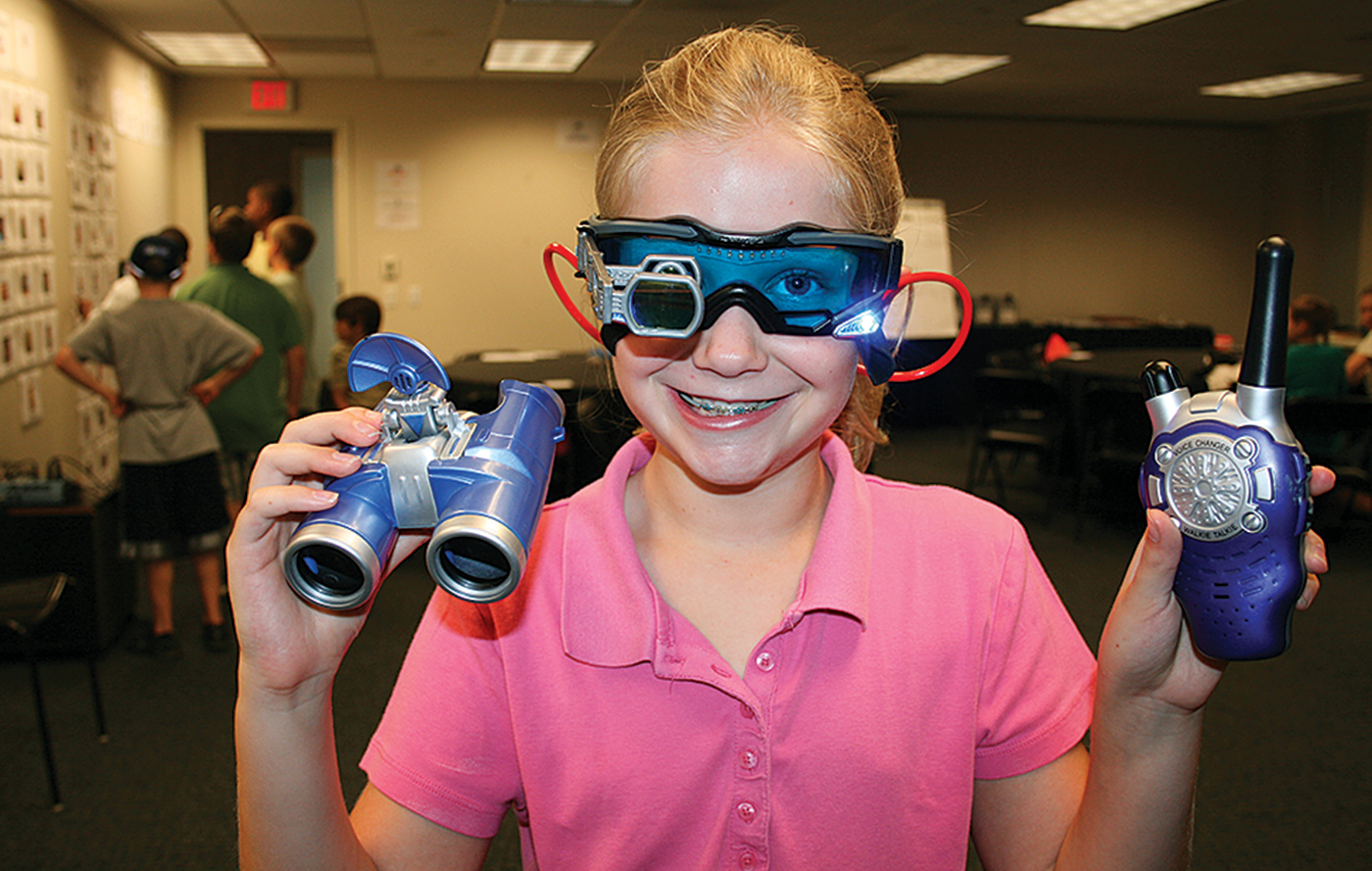 800 F St., NW; 202-393-7798
Calling all Girl Scout spies for a special Gadget Girl mission on December 4 from 5 to 7 pm at the International Spy Museum. Examine the role of the female secret agent throughout history with a fun scavenger hunt all over the museum. This outing is strictly for junior and cadette Girl Scout troops; admission is $35 and includes dinner, workshop materials, and a Spy Scout patch.
13. Sounds of Christmas
3101 Wisconsin Ave., NW; 202-537-6200
Enjoy some superb holiday music at the National Cathedral on December 13 and 14. "The Joy of Christmas," conducted by J. Reilly Lewis, features seasonal favorites and holiday carols for a sing-along even the little ones know the words to. The Cathedral Choral Society, along with the Washington Symphonic Brass and guest choir the C. D. Hylton High School Troubadours, will have everyone feeling the holiday cheer. Tickets: $25 to $75.
14. Rags to Riches
125 S. Glebe Rd., Arlington; 703-548-1154
We know the story like the back of our hands: Cinderella dreams of finding her prince instead of toiling at home for her evil stepfamily. Encore Stage & Studio's musical version of the fairy tale runs from January 9 through 18 at the Thomas Jefferson Community Theatre. Tickets are $12 for adults, $10 for kids.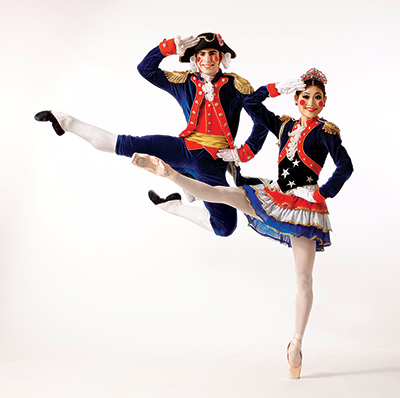 15. The Nutcracker
513 13th St., NW; 202-397-7328
The Washington Ballet and choreographer Septime Webre stage a DC-centric version of The Nutcracker, setting it in 1882 Georgetown. Other unique DC touches include clouds of cherry blossoms and George Washington portraying the nutcracker. The timeless ballet is at the Warner Theatre December 4 through December 28. Tickets are $32 to $110.
16. Let It Snow
3270 S St., NW; 202-248-0661
Hoping to keep the holiday mood well into the new year? Creative little ones ages four to eight are invited to a snowflake-making party at Anna Banana Arts and Crafts in Georgetown. Glitter, paper, and other materials needed to make each snowflake unique are provided by the studio. The class ($25) is January 11 from 10 to 11:15 am. E-mail anneflev@gmail.com to register.
17. Happy Hounds
2000-A Jefferson Davis Hwy, Alexandria; 703-566-1111
No need to fret about how to care for your precious pooch when you take that year-end vacation. Your Dog's Best Friend in Alexandria offers overnight cageless boarding in a "bedroom" with other canines and a trained staff member. During the day, dogs are free to explore the 2,400-square-foot climate-controlled gymnasium with other four-legged friends. An orientation is required before boarding.
18. Stretch Into The New Year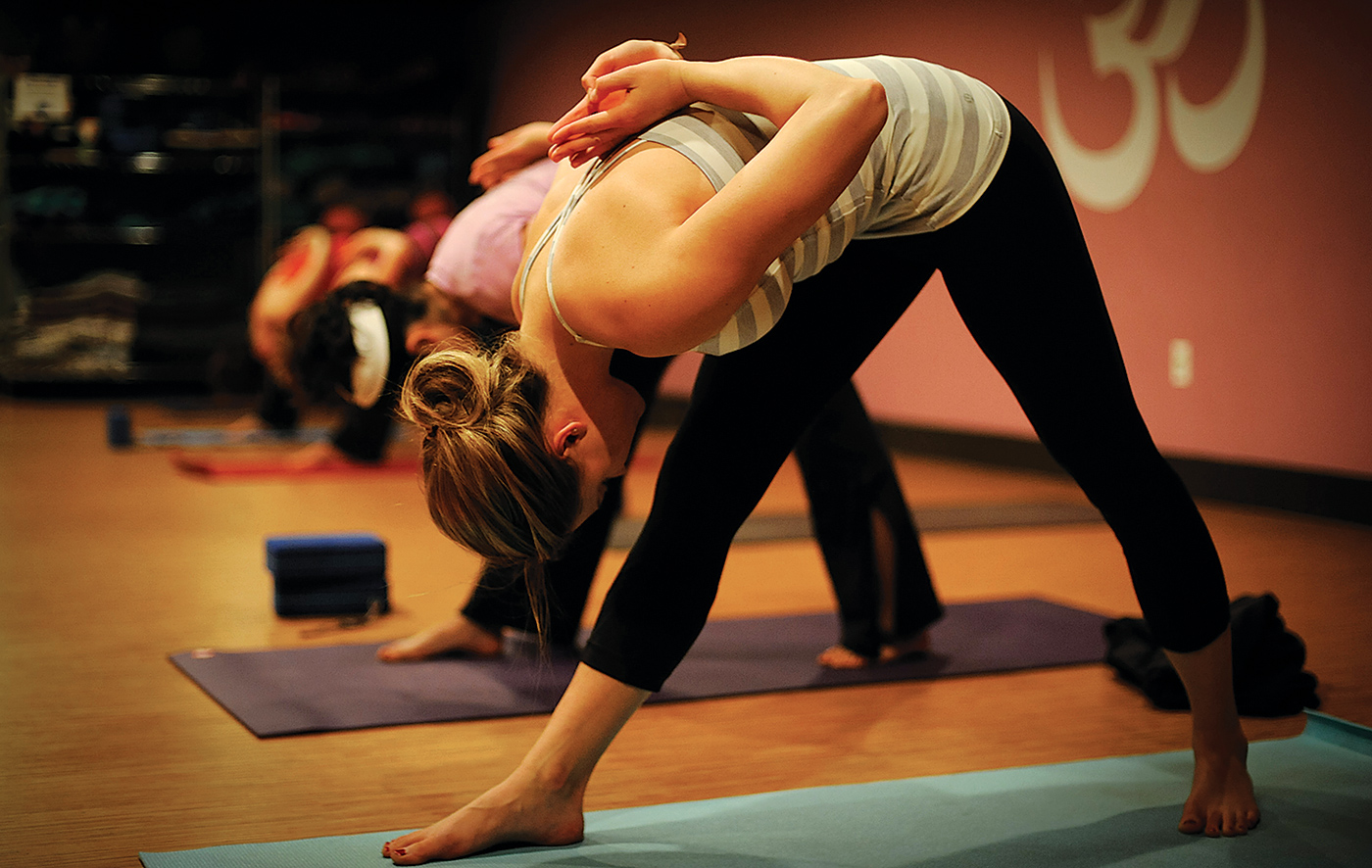 4708 Wisconsin Ave., NW; 202-248-6304
Don't get behind on your New Year's resolution—get a jump-start on a healthier you with a January 1 workout at Lil Omm yoga studio. Instructor Amy Dara leads a midday "Detox n' Rejuve" class from 11 to 12:30 pm. All levels are welcome, including prenatal. Fee: $30.