The Tempest
Broadway director Ethan McSweeny returns to the theater that gave him his start, helming the Bard's magical comedy, with Helen Hayes Award winner Geraint Wyn Davies as the sorcerer Prospero. Shakespeare Theatre Company; December 2 through January 15; $20 to $110.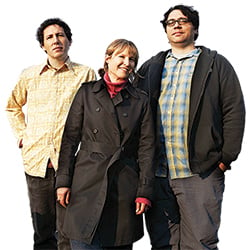 Frank Warren
Kids these days may be all about the Whisper app, but PostSecret is what put anonymous secret-spilling on the map. Founder—and Washingtonian—Warren talks about his new book, The World of PostSecret, sharing some things even he couldn't put in print. Sixth & I; December 3; $30 (including book).
Yo La Tengo
The critically adored indie-rock band reissues its 1993 album, Painful, this year in celebration of its 30th birthday. It's safe to assume the show will include classic songs ("From a Motel 6," "Autumn Sweater") as well as material from the group's newest album, Fade. 9:30 Club; December 5; $30.
Upright Citizens Brigade Touring Company
Here's your chance to see the next generation of comedy kings and queens before they make it big: The sketch-and-improv group is responsible for launching the careers of Amy Poehler, Ed Helms, and Rob Corddry, among others. Sixth & I; December 7; $20 to $25.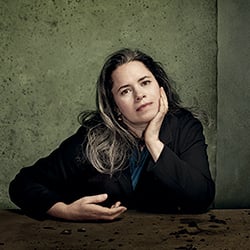 Natalie Merchant
The singer/songwriter's 2014 self-titled album is her first collection of entirely original tunes in 13 years. Never one to shy away from exploring the boundaries of her sound over her long career, she's nailed what might be her most fully realized work. Lincoln Theatre; December 10; $55.
Trans-Siberian Orchestra
Guaranteed you've heard at least one of their electric-guitar-driven holiday tunes—now watch them perform their "rock opera" The Christmas Attic live for the first time. Verizon Center; December 17; $42 to $73.
This article appears in the December 2014 issue of Washingtonian. Find Tanya Pai on Twitter at @tanyapai.