The T Party
DC's new congressional overseer may have argued against marriage equality, but all kinds of love flourish in this remounted Forum production from 2013, which explores gender variations through video, song and dance, and other performances—many of them based on real Washingtonians' experiences. Natsu Onoda Power (creator of Studio Theatre's Astro Boy and the God of Comics) directs. Forum Theatre; January 2 through 17; $30 to $35.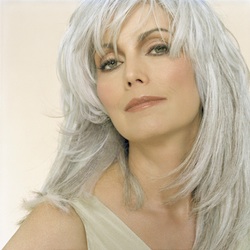 The Life and Songs of Emmylou Harris
More than 20 musical stars including Sheryl Crow, John Hiatt, Martina McBride, and Trampled by Turtles fete the alt-country goddess who started her career in Washington clubs. Harris herself also takes the stage throughout the night. Tickets aren't cheap, but to see so many big names in one fell swoop, it's quite the deal. DAR Constitution Hall; January 10; $73 to $223.
Patton Oswalt
The prolific comedian and actor—and Virginia native—is also the bestselling author of 2011's Zombie Spaceship Wasteland. Get a deeper look at his new book, Silver Screen Fiend: Learning About Life From an Addiction to Film, as he discusses it with Slate culture editor Dan Kois. Sixth & I; January 11; $35 (including book).
Dr. Dog
The '60s-influenced band recorded its eighth album, 2013's B-Room, live, nailing a stripped-down sound that still boasts the group's rich harmonies. Get there early enough to catch the opener, DC indie rockers U.S. Royalty. 9:30 Club; January 22 (Dr. Dog also plays January 23, with Spirit Family Reunion); $30.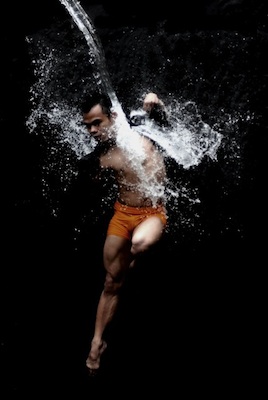 Choreographers' Showcase
Produced in conjunction with the Maryland-National Capital Park and Planning Commission, this annual event gives dance enthusiasts a look at the next generation of choreographers and performers to watch. Participants, selected by two judges, include Deviated Theatre cofounder Kimmie Dobbs Chan, University of Maryland MFA student Robin Neveu Brown, and African-fusion dancer Taurus Broadhurst. Clarice Smith Performing Arts Center; January 24; $25.
Charles Ross's One-Man Star Wars Trilogy
It's no shock that this act found its way to several fringe festivals, including Edinburgh, Vancouver, and DC—but what might come as a surprise is how good Ross's R2-D2 impression has gotten in the years since he first performed the show in 2002. True to the title, he runs through all three original Star Wars movies, taking on not just the characters but also sound effects, musical scores, and fight scenes, with trivia thrown in for good measure. Birchmere; January 31; $35.
This article appears in the January 2015 issue of Washingtonian.