Zipping (er, creeping) along 495, you may find yourself in one of two camps: The "I love my minivan" moms, or the "I wouldn't be caught dead in a minivan" moms. However, if the search is on for a new ride and you're spinning your wheels about which way to go, read on.
The Crossover Crew
Even though Courtney Woods of Fredericksburg grew up in Loudoun County—what she calls the mecca of minivans—owning one of her own never crossed her mind. "I played soccer growing up, and it seemed like all the parents had vans," she says. "They were pretty much a chauffeur; moms would demand that someone sat in the front passenger seat so they didn't feel like a cabbie."
After having a kid of her own, she turned to an SUV to haul her baby gear.
Judging from recent car-buying stats—more Americans are purchasing SUVs over other vehicle types—Woods's choice puts her in the majority. "Even if I have more children, I still won't drive a minivan; it's just not my style," she says. "It will just be a larger SUV, like a Tahoe."
Still not ready to take the minivan plunge? We went for a spin in these three popular crossover options to see what worked and what proved a challenge.
Ford Flex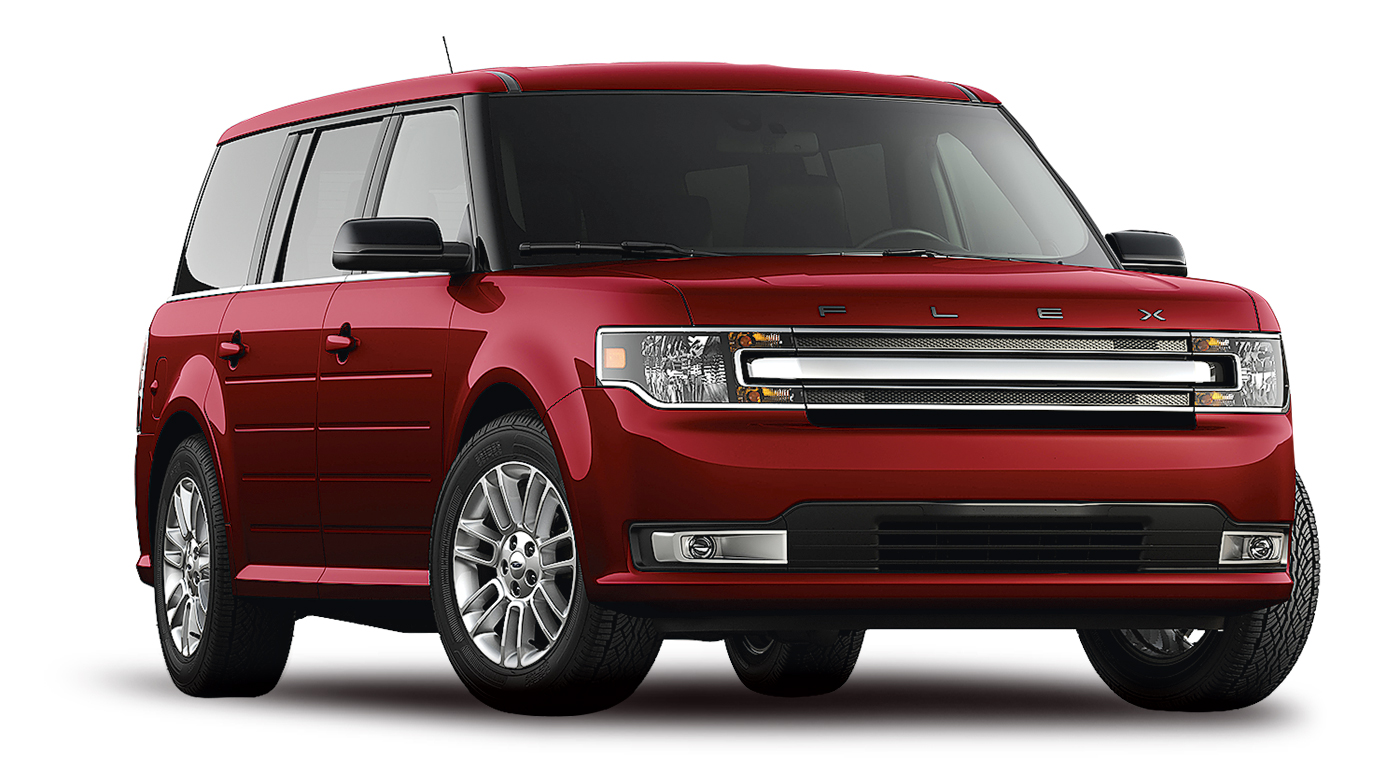 PROS:
Lots of legroom. There's plenty of people space in all three rows of this SUV. For even more, opt for captain's chairs in the second row, which leaves third-row riders a bit more wiggle room.
Quiet ride. In-car nappers will have no problem catching their z's in this crossover. Even at highway speeds, wind noise is kept to a minimum.
Station wagon redux. Of course, this is a plus only if you have fond memories of the 1960s vehicle that could haul everything including the kitchen sink—but don't actually want to drive one.
CONS:
With the Flex's V6 engine, don't expect to go off-roading anytime soon. For that kind of excursion, a V8-powered SUV (think Chevy Tahoe) is a better bet.
Volvo XC70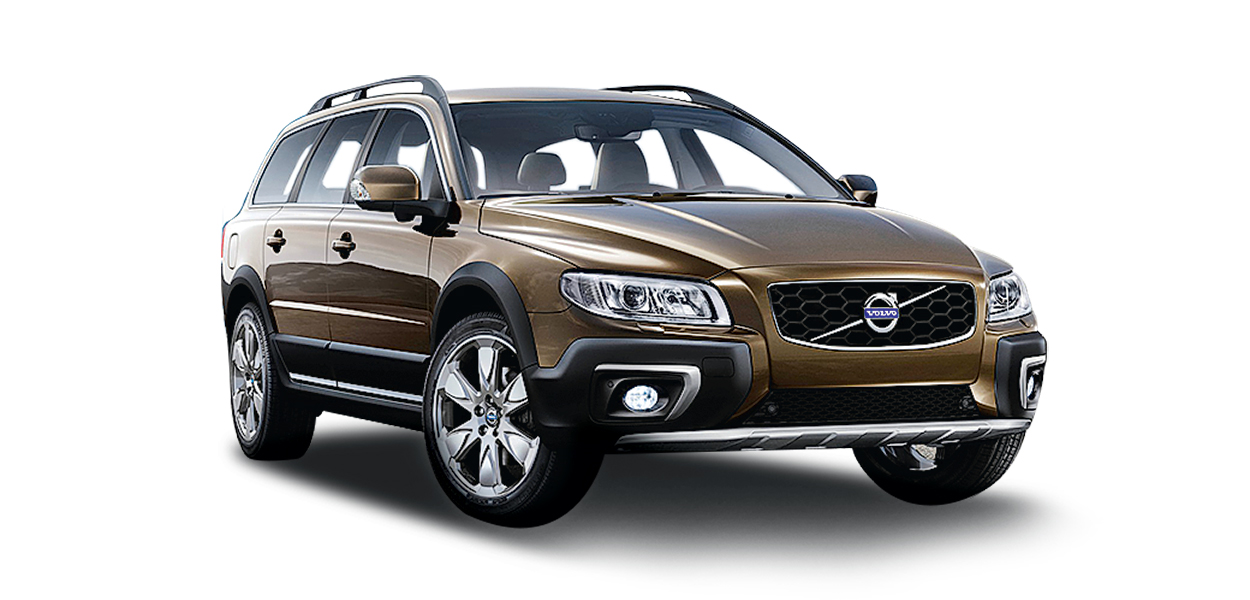 PROS:
Built-in booster seats. They're an add-on, but if you have growing toddlers they're worth considering. The integrated booster seats fit in the two outboard positions in back.
Low profile. Have a couple of skiers, bikers, or kayakers in your brood? The low height of this crossover makes loading and unloading the roof a snap.
Cargo space overload. The XC70's cargo space measures a whopping 72.1 cubic feet after you fold down the rear seats.
CONS:
When installing car seats, you have to dig pretty deep to find the anchors in the crease of the seat.
Lexus RX 450 Hybrid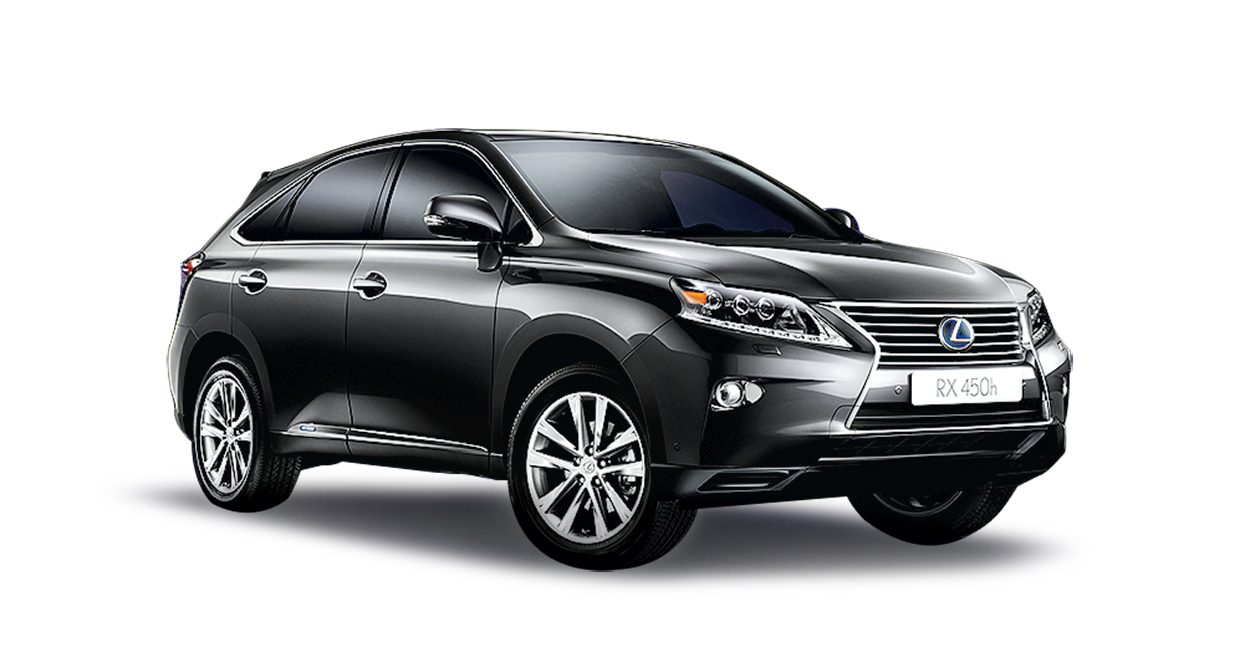 PROS:
Hybrid power. It might not look like a hybrid vehicle, but the RX 450h does indeed run on gas-electric, for improved fuel economy.
Easy access to control panel. Instead of using the touch-screen console, buyers can add on Remote Touch for navigating the onboard computer with a joystick located in the center console.
Studio sound on wheels. Music-loving families will appreciate the 12-speaker option, which makes listening to audio streaming, iPod, or satellite radio a top-quality affair. Need more? Choose the 15-speaker option.
CONS:
This may be a luxury vehicle, but don't expect to zoom this bad boy over 112 mph—there's an electronic speed cap on the car.
The Minivan Brigade
The tipping point for Bethesda-based mom of four Shelby Settles Harper came when fitting three car seats into the back of her PT Cruiser became a total hassle and downright goofy looking. "I've got nothing but love for my minivan," says Settles Harper, who now drives a 2012 Honda Odyssey. "It has all the bells and whistles, and I don't have to stress about my kids pushing open doors and denting nearby cars."
She's not alone in her admiration. According to TrueCar, a pricing and info website for new and used car buyers and dealers, once a family has two or more kids, there's a significant shift in purchasing behavior, and families swear off the minivan no longer.
Thanks to a great lease deal, Rigina Pietrowski, mom of two who lives in Montclair, Virginia, is giving the minivan (a 2014 Chrysler Town & Country) a test run of sorts. "Even though I just use it to get from point A to point B, it's nice when you can make the journey with a captain's chair, Bluetooth, room for seven-plus, and DVD players in the ceiling."
Leading the cheer for Team Minivan? Here are three styles we test-drove for insight on the good and the bad.
Honda Odyssey
PROS:
Back-seat entertainment. A 16.2-inch display screen in the rear of this van works with gaming consoles and most other media players. Bonus: a split-screen option that lets kids watch two different shows simultaneously.
Easy cleanup. Say bye-bye to a car full of cereal crumbs—this model has a built-in vacuum cleaner.
Fabulous fuel economy. Here's the thing: Hauling a slew of people and a bunch of cargo makes the average fuel efficiency for vans pretty shoddy. But the Odyssey offers 28 miles per gallon, which comparatively is a winner.
CONS:
While there's loads of space in the rear and trunk, the driver's seating area is a little snug.
Chrysler Town & Country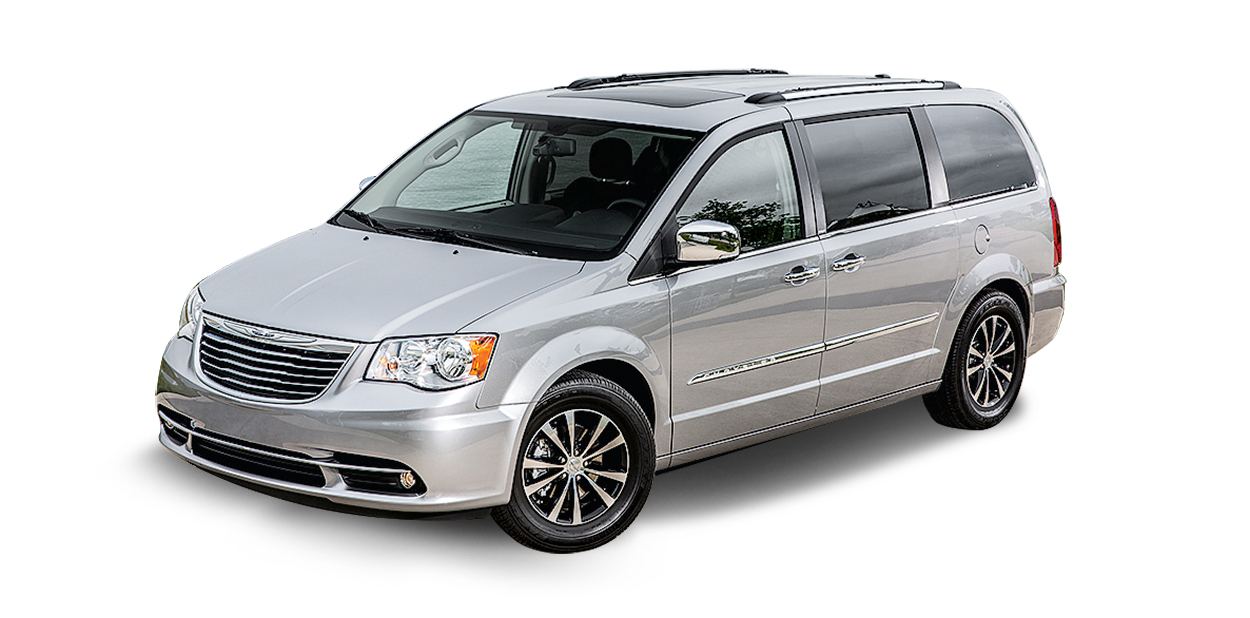 PROS:
Storage galore. Second and third rows fold flat, transformer style, to seriously maximize cargo space.
Power sliding rear doors. With the press of a button, back doors slide open and closed, making it easier to get the troops strapped in.
VGA screens all over. Little ones will beg to sit in the "way back" of this ride because, unlike many other minivans, all three rows feature an entertainment screen.
CONS:
If you're counting seats, the Town & Country has room for only seven passengers, while many of its competitors comfortably seat eight.
Mazda5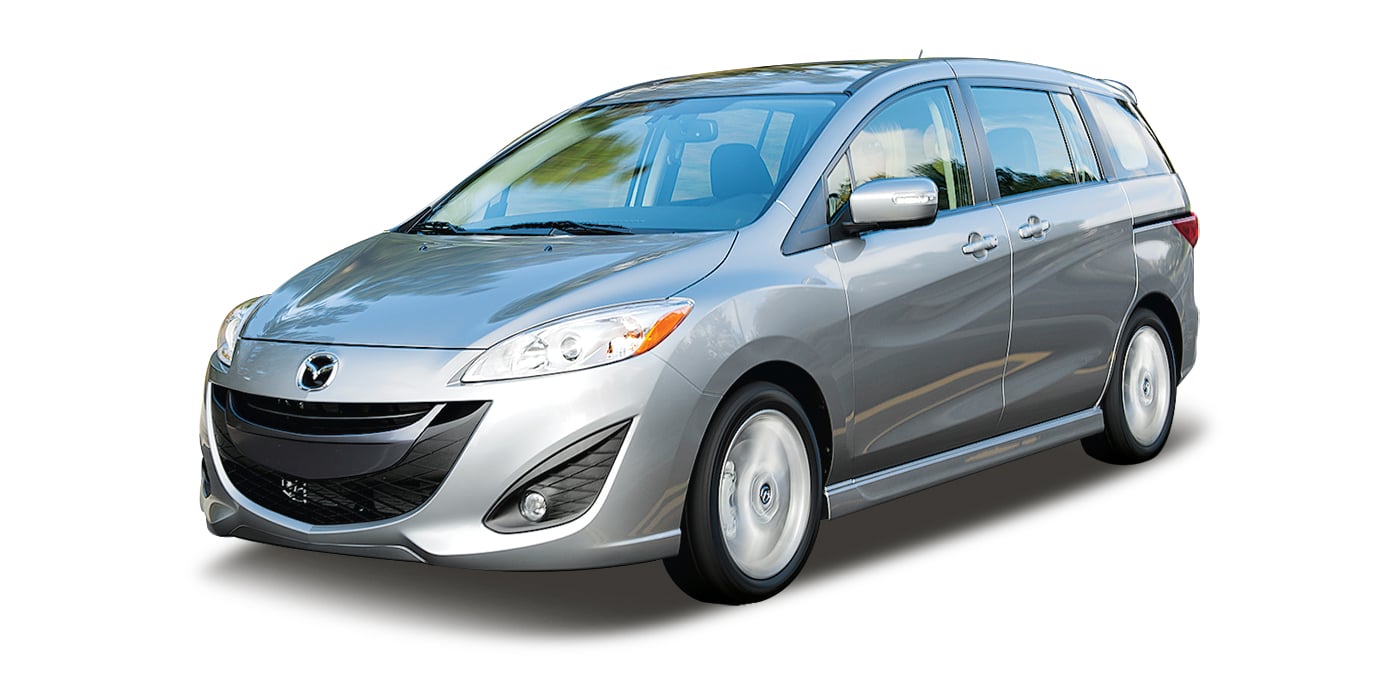 PROS:
Sedan-nimble. Thanks to its compact size, the Mazda5 feels quick and agile around town; its smaller turning radius makes it shine in, say, a crowded parking lot.
Middle-row captain's chairs. Quarreling siblings are separated in their own respective chairs—making two in the front and two in the middle. The divide between the middle-row seats also creates a little walkway for easy access to the third row.
Surprise storage. For a smaller minivan, there are lots of storage cubbies. There's also a flip-up table with cup holders that fits between the middle seats.
CONS:
If you're older than ten, don't expect to fit in the third row. The space is itty-bitty and more suitable for pets or extra storage.