These Washingtonians can relate to Harry Truman's famous line: "If you want a friend in Washington, get a dog." Conflict—and sometimes controversy and ridicule—comes with their jobs. But at the end of the day they can count on the love of their dogs.
Theresa Fariello
Vice President, ExxonMobil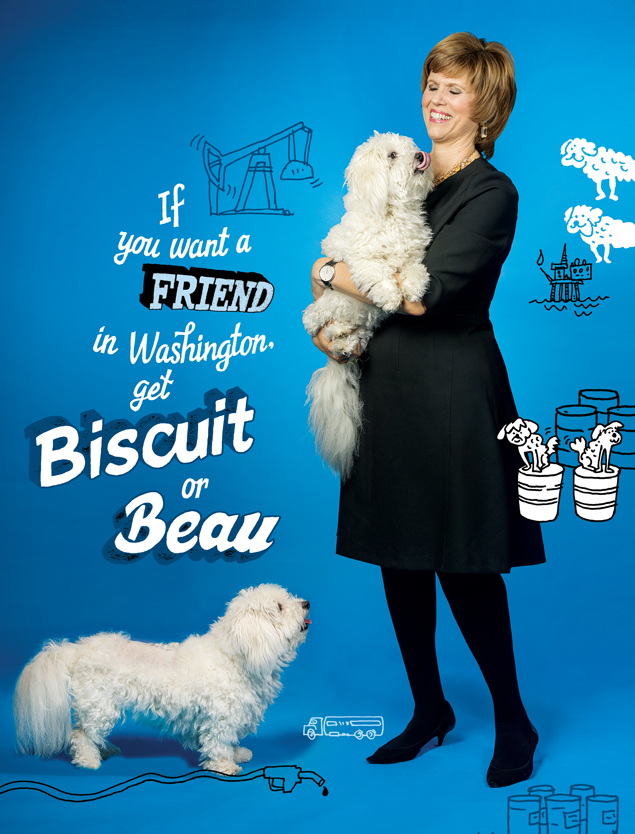 Terri Fariello isn't just a Big Oil lobbyist. She's arguably the Big Oil lobbyist, heading the Washington office of the world's largest publicly traded energy company. As the effects of climate change grow more alarming and the push for alternative energy sources more urgent, Fariello does battle on the Hill for an increasingly unpopular cause.
It's no wonder she relates to the adage about getting a dog in Washington: "When I started in this job five and a half years ago, I had one dog, and now I have two," she says. "So what does that tell you about Truman's quote? You can never have too many dogs in Washington is my view."
Her pair of Coton de Tulears, two-year-old Beau and nine-year-old Biscuit, have distinct personalities. "Biscuit is more independent," says Fariello, who is on the board of the Washington Humane Society. "Beau is a love bug." Both help her find common ground when she's meeting with political opponents: "If you talk about caring for animals, you immediately understand, okay, this other person is human."
RJ Cooper
Chef, Rogue 24 and Gypsy Soul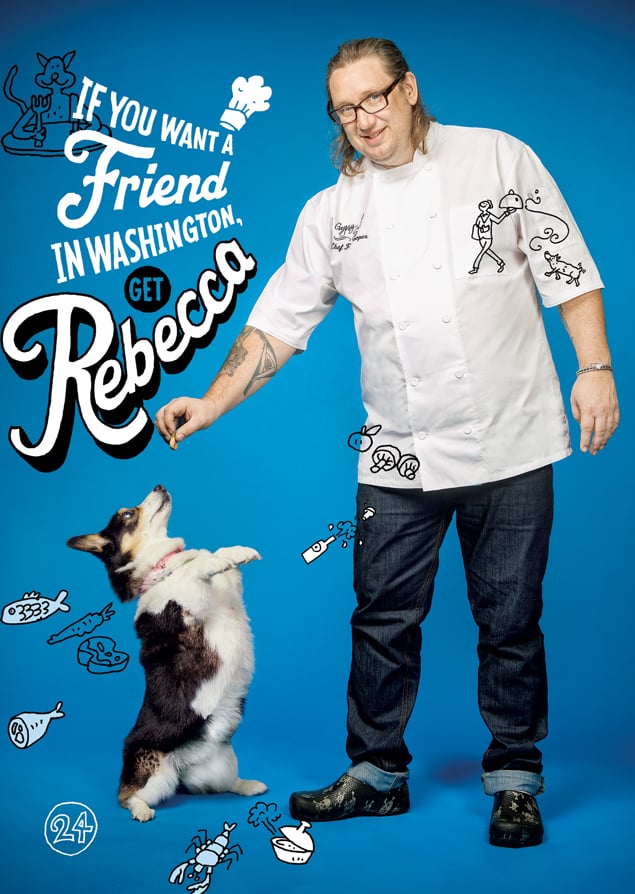 The restaurant business is tough, and RJ Cooper doesn't make it easier on himself. He took a risk opening the Shaw eatery Rogue 24 in 2011, both in location (an alley) and concept (24 prix fixe courses), then again last year with Gypsy Soul—a downtown-style concept tucked into a suburban-Virginia shopping destination. But no matter what drama—from diners, staff, critics—goes down during the long days, he can always count on the Pembroke Welsh corgi he refers to as "Princess Rebecca of McLean" (Rebecca for short).
"She's the only one who's awake when I get home," says Cooper. "I spend more time with her than I do with the girls or my wife."
He jokes that he and his wife, Judy, "rescued" Rebecca from Georgetown, where she lived with a former ambassador whose travel schedule wasn't ideal for a dog. And yes, Rebecca gets to enjoy Cooper's cooking: "She has Sunday breakfast: eggs and bacon."
Robert Bennett
Partner, Hogan Lovells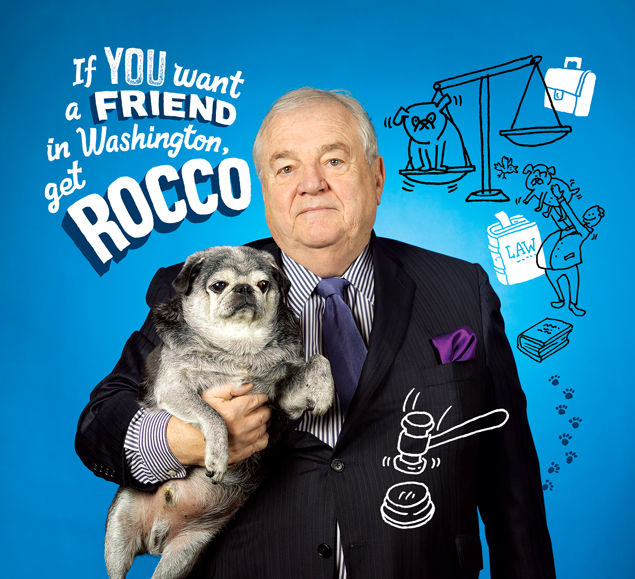 Bob Bennett, one of the nation's most feared defense lawyers, shepherded Bill Clinton through the Paula Jones scandal, got New York Times reporter Judith Miller out of jail, and most recently has shielded former DC mayor Vince Gray from charges stemming from a campaign-finance scandal. But ask about his 12-year-old pug, Rocco, and the attorney gushes about the dog's travel habits ("He almost always comes with us—we would miss him too much"), and his favorite stuffed toy ("He chews very gently so he doesn't rip it").
Bennett says Rocco never picks favorites between him and his wife, Ellen, a Washington Humane Society board member. And he credits the pug with some of his professional success: "Rocco has heard more practice closing arguments than anybody on the face of the earth. He never rejects them."
Shannon Bream
Correspondent and anchor, Fox News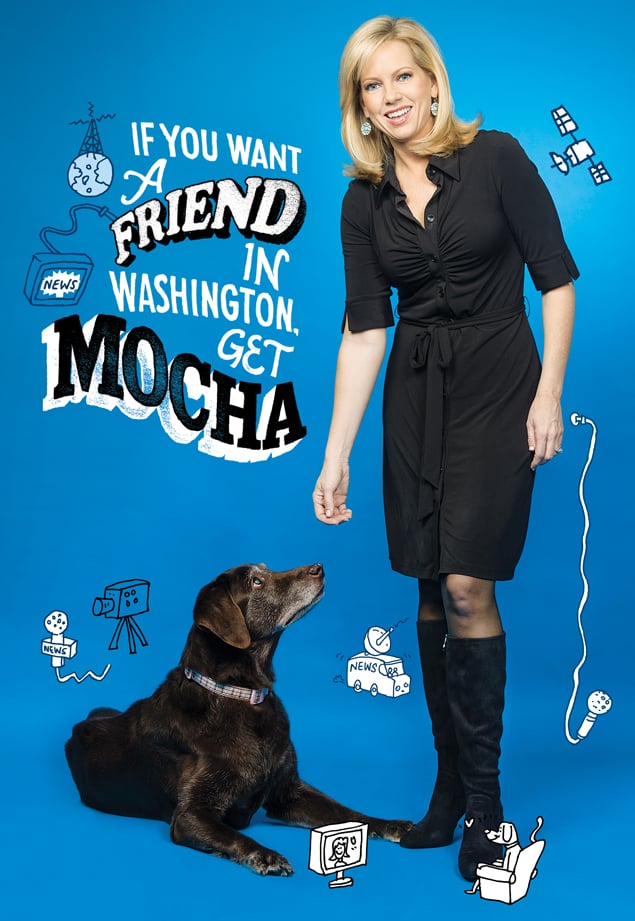 Opening yourself to criticism is part of being on TV, and that's especially true at Fox News, where making a large segment of the population hate you is basically a job requirement. Though Shannon Bream is about as close to a straight-news reporter as the network gets, the Supreme Court correspondent and anchor of the Sunday show America's News Headquarters regularly wades into right-wing waters, eliciting the wrath of online commenters.
That's where Mocha, her 15-year-old chocolate Lab, comes in handy. "Thank goodness she doesn't read Twitter," Bream says. "She's not there for the anonymous jabs people take at you. Her needs are so basic. She loves to eat, she loves to play, she loves to have her belly scratched. It doesn't take much to make her happy, and that's a good lesson."
Cathy Lanier
Chief, Metropolitan Police Department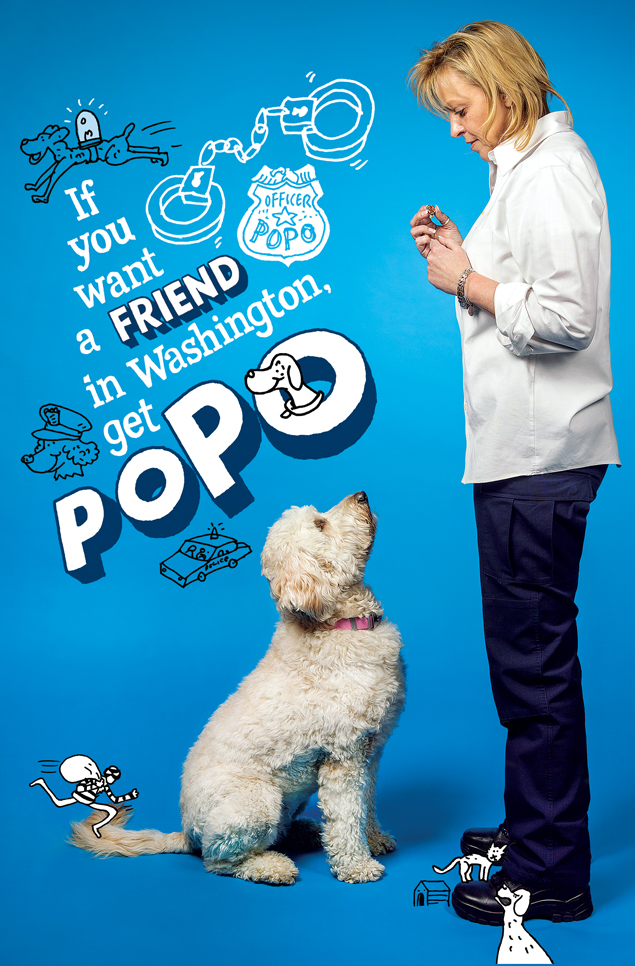 DC's police chief is a lifelong dog lover. "I conned my mom into, I think, five strays we adopted," she says.
For 16 years, Lanier has focused on rescuing disabled Australian shepherds, which, when bred to be white and blue-eyed, can have an increased chance of blindness and deafness. Her current two, Felony and Rookie, live with her ex-boyfriend, but she has them every two weeks. She got custody of a goldendoodle, Po Po (as in slang for "police"), and a Shih Tzu, Cricket—also rescues—in the split.
Lanier adopted Cricket mostly for her mother. Three-year-old Po Po, though, often accompanies the chief,including for French fries at Tunicliff's Tavern on Capitol Hill. The treat is well deserved because Po Po provides much-needed stress relief. Says Lanier: "Dogs know when you've had a bad day."