This time last year, I quit everything to attempt a six-month backpacking trip along the Appalachian Trail. I'd learned of the AT only a few years prior and was instantly seduced by the idea of sweat and sky. By late March, I had summited Blood Mountain in icy rain and stood above the clouds with my rain jacket on and dried pineapple chunks in hand. By June, I'd already been benched by an overused ankle, but it was the inflamed bursa in my hip that restricted my walking and ultimately sent me home.
I'd give anything to attempt another thru-hike, this time without injuries. Now that I'm working in Washington, I find comfort knowing the trail is only 16 miles from the nation's capitol. I talked to experts at the Appalachian Trail Conservancy (ATC), a nonprofit charged with maintaining the 2,190-mile scenic trail, and a recent thru-hiker to create an introduction to all things Appalachian Trail.
What:
The Appalachian Trail spans through 14 states between Georgia and Maine. Each year, volunteers reroute sections of the trail for conservation purposes, but for 2015, the official length is 2,189.2 miles.
"There's three-walled shelters along the way, no electricity though," says Judy McGuire, an information volunteer at ATC and chair of the Landscape and Resource Protection Committee. "A privy if you're lucky, and you have to carry everything you need between towns along the way."
Who:
An estimated 2,500 people attempted a thru-hike last year, but to date, only 644 finished, according to the ATC. That number is likely to grow, as this number is determined by completion applications that roll in endlessly. Laurie Potteiger, the ATC's information services manager, says that by the end of March, 95 percent of 2014 applications should be filed. In 2013, 734 hikers completed the entire trail in a 12-month span.
According to McGuire, 40 percent of hikers were under age 30, "but there are a fair number of retirees as well." Although hikers are "mostly men," women account for 25 percent of AT completions, McGuire says.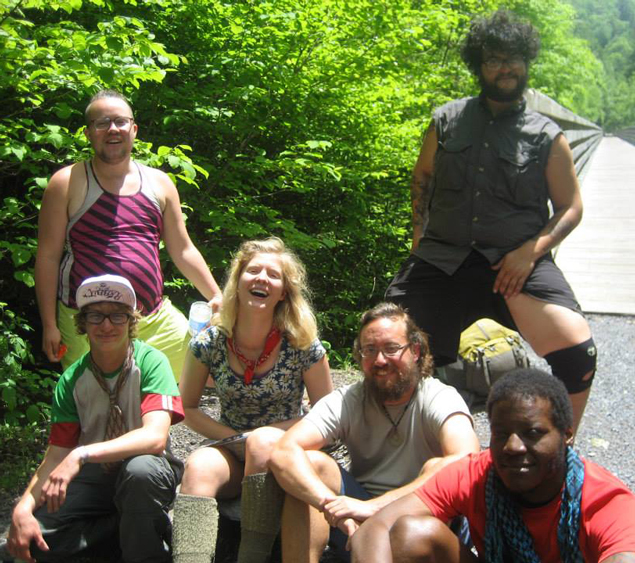 The AT is supported by 31 trail-maintenance clubs, totaling 6,000 volunteers who clocked 200,000 hours last year clearing trees, constructing bridges, and removing litter.
When:
North-bounders depart from Springer Mountain in Georgia anytime between March 1 and April 15 in order to reach Maine before parks close in mid-October. Hikers attempting a south-bound adventure typically start on Mount Katahdin in June, after snows have thawed in Maine, and finish in Georgia.
Donell Booker, Jr., a 2014 thru-hiker, hit the AT on a popular start date, the first day of spring, and summited Katahdin six months and 20 days later. His biggest resource was how-to videos from YouTube, and he did several long day-hikes in preparation.
Where:
Although northbound is the most popular route, hikers can also south-bound, section hike, and flip-flop. Section hiking allows completion over a longer time span, while flip-flopping allows hikers to change direction (usually to avoid inclement weather.) Thru-hikers complete the entire trail in 12-months time, but anyone who hikes the entire trail is a "2,000-miler."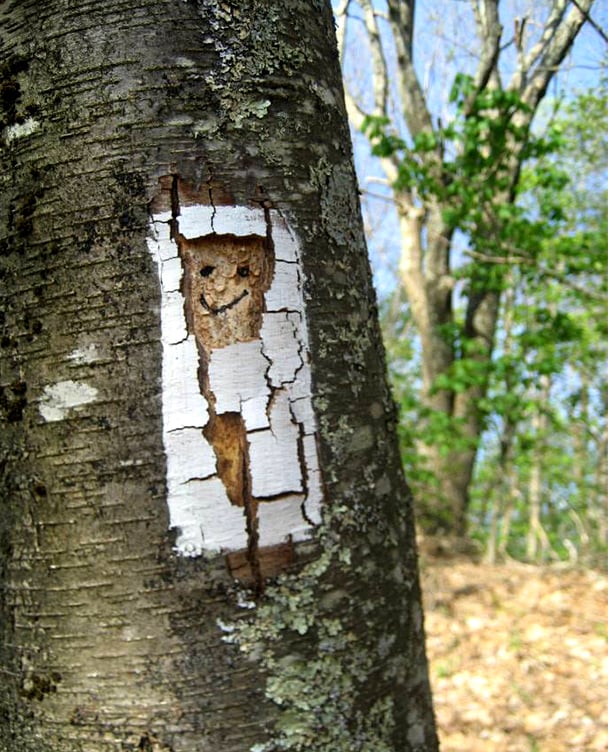 Attractions along the trail include Clingmans Dome, 6,643 feet high in the Smoky Mountains, wild ponies in the Grayson Highlands, Shenandoah National Park in Virginia, and the White Mountains in New Hampshire.
Why:
Everyone has their own reason for thru-hiking, but there are some common draws to the wilderness.
"It's a tempting challenge," McGuire says. "You have to get by on your own wits, a lot of people want to get away, there's a real camaraderie, but there's also solitude."
How:
Hikers unite under one motto: "Hike your own hike." It means you can hike any way you please (southbound, barefoot, and there's even a day for naked hiking), as long as you make it yours. However, some behaviors will ensure thru-hike completion.
Be responsible: Simple habits like checking for ticks, sticking to the path, and using hand sanitizer can keep you safe and prevent a rescue mission.
"Ticks and lime disease are definitely the biggest danger," McGuire says. "But in the last couple of seasons, there has been an influx of infectious disease," she added, explaining the effects of Norovirus (known for it's contagiousness) in crowded shelters. "It's short-lived, but has pretty dramatic symptoms, especially in the backcountry where you don't have toilets."
Hang food away from animals and utilize Leave No Trace practices to protect the environment you're visiting.
"The biggest problem is people pooping," McGuire says. You're supposed to dig a six- to eight-inch deep "cathole," she says, but that doesn't always happen: "People are not digging holes to bury their excrement, and they're leaving their Kleenex and toilet paper."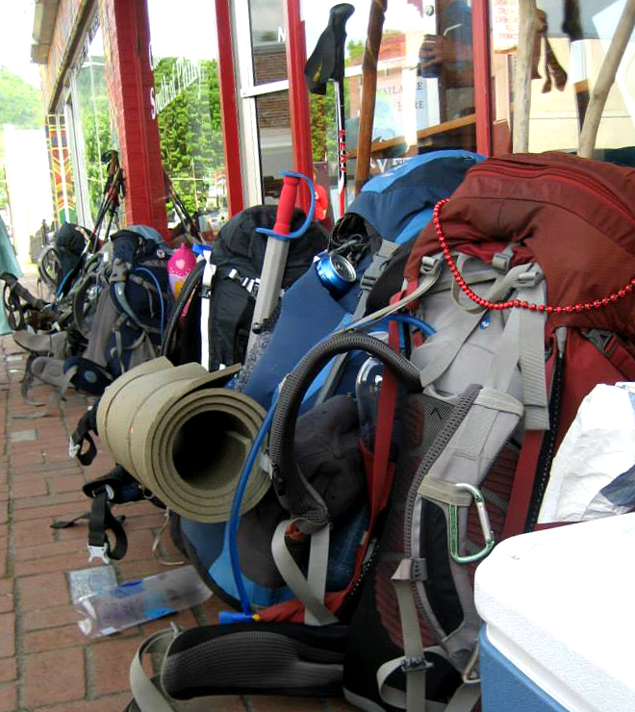 Be tough: Walking 2,200 miles with 30-40 pounds of gear, burning up to 6,000 calories a day while feasting on ramen and peanut butter is no easy feat, and if you're headed northbound, the trail ends in what's called the "Hundred-Mile Wilderness." While physical toughness can be attained by mostly anybody, mental toughness will make or break your thru-hike.
"There was nothing good about Pennsylvania," Booker said. "You literally walk on rocks the entire time. Rocks, sticking straight out of the ground, so sharp, it'd stick through your boot like a knife. But I wasn't going to let it beat me at that point. I went through three pairs of shoes in that state, middle finger in the air."
Be committed: "It's got to be the most important thing to you," said McGuire.