Our Washingtonian Recommends lists bring you the best places to eat, drink, and be entertained—all selected by Washingtonian editors.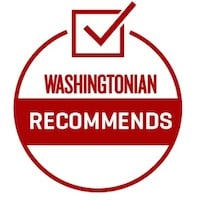 Last season might have ended in more October disappointment for the Washington Nationals. Fortunately, hope and baseball spring eternal, and the Nationals enter the 2015 season with a crazy-good pitching rotation and a lot of prognosticators picking them to win DC's first World Series since 1924. A lot has changed off the field at Nationals Park since last season, too. With an exhibition game against the New York Yankees Saturday and the regular season beginning Monday, here's what fans can expect at Nationals Park this year:
1. Metal detectors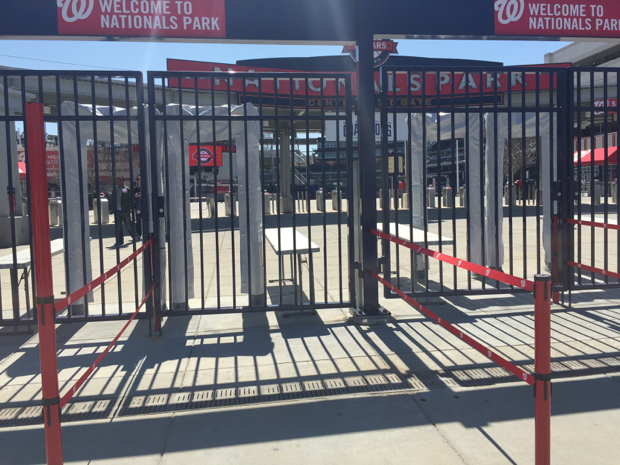 Major League Baseball, in consultation with the Department of Homeland Security, decided that the thing that was really missing from the baseball-fan experience was the intimacy of commercial air travel. All 30 MLB stadiums are now outfitted with metal detectors at every entrance. The lines will move more slowly as fans empty their pockets before entering. Frank Gambino, the Nationals' vice president for ballpark operations, says the team has added more gates and employees to ease the inevitable crush. But don't leave anything to chance—head to the game a bit earlier than you're used to. And, hey, if you want to complain about security creep, MLB Commissioner Rob Manfred will be throwing out the first pitch at Monday's season opener.
2. New food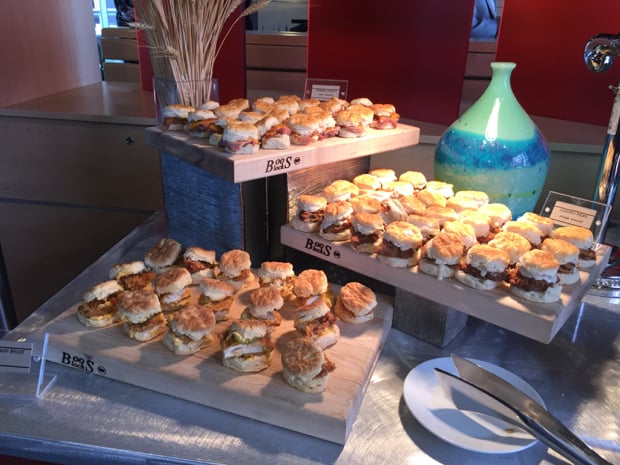 No need to default to the inning-long line at Shake Shack. There are several new concession stands this season, and some of them are pretty good. Virginia Biscuit Company, located behind section 113 on the third-base side, serves up bite-sized ham and fried-chicken biscuits that hold up their buttery, savory flavors even under the heat lamps. The stand will also pour Virginia-made beers and wines, and sell a caramel-popcorn concoction for folks who want a break from Cracker Jack.
There are also four new pizza stands scattered throughout the stadium. Branded Enzo's Pizza, the kiosks, team employees say, were conceived after several trips to New York for "research." Also be on the lookout for a pair of Hawaiian shave-ice stands, in case you want a different desert than the traditional soft-serve sundae in a tiny batting helmet.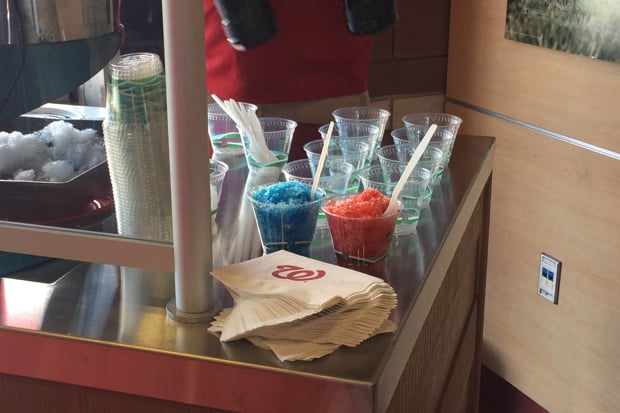 3. Happy anniversary
This year marks a decade since professional baseball returned to DC, and the Nationals are carrying out several promotions to mark the occasion. Giveaways throughout the season include commemorative stationery, bottle stoppers, coins, lapel pins, and replicas of the tickets and lineup cards the team printed during the 2005 season. This year's bobblehead figurines are designed to re-create notable moments in team history, including Jayson Werth's game-winning home run in Game 4 of the 2012 National League Division Series (August 30) and Jordan Zimmermann's season-ending no-hitter last year (September 25). But the best door prize might be the nesting dolls the team will give out on September 3.
4. More beer
Also on the anniversary front, the Nationals commissioned Samuel Adams to make a "special" tenth-anniversary India pale ale that will be sold throughout the park. I know what you're thinking. Why did the Washington Nationals run all the way to the Boston Beer Company for a one-off brew instead of, say, one of the DC area's local beer-makers?
Well, for one thing, Samuel Adams is a longtime team sponsor, and the IPA, on the less-hoppy end of the spectrum, tastes like the kind of beer that makes the dog days of July and August much more tolerable. And you can still be an alcohol locavore.There are four District Drafts carts—pouring a rotation from the likes of DC Brau, 3 Stars, Port City, Atlas, and Mad Fox—located behind sections 117, 139, 223, and 309.
5. Star Wars Day is July 19
And the first 25,000 nerds to show up get one of these R2-D2 beer koozies: