Washingtonians have spent much of the last fifteen years witnessing a construction boom happen in real time. How will these buildings look to us a generation from now? We consulted with design experts and came up with a few candidates for the most memorable buildings of recent vintage, as well as the ones we'd rather forget.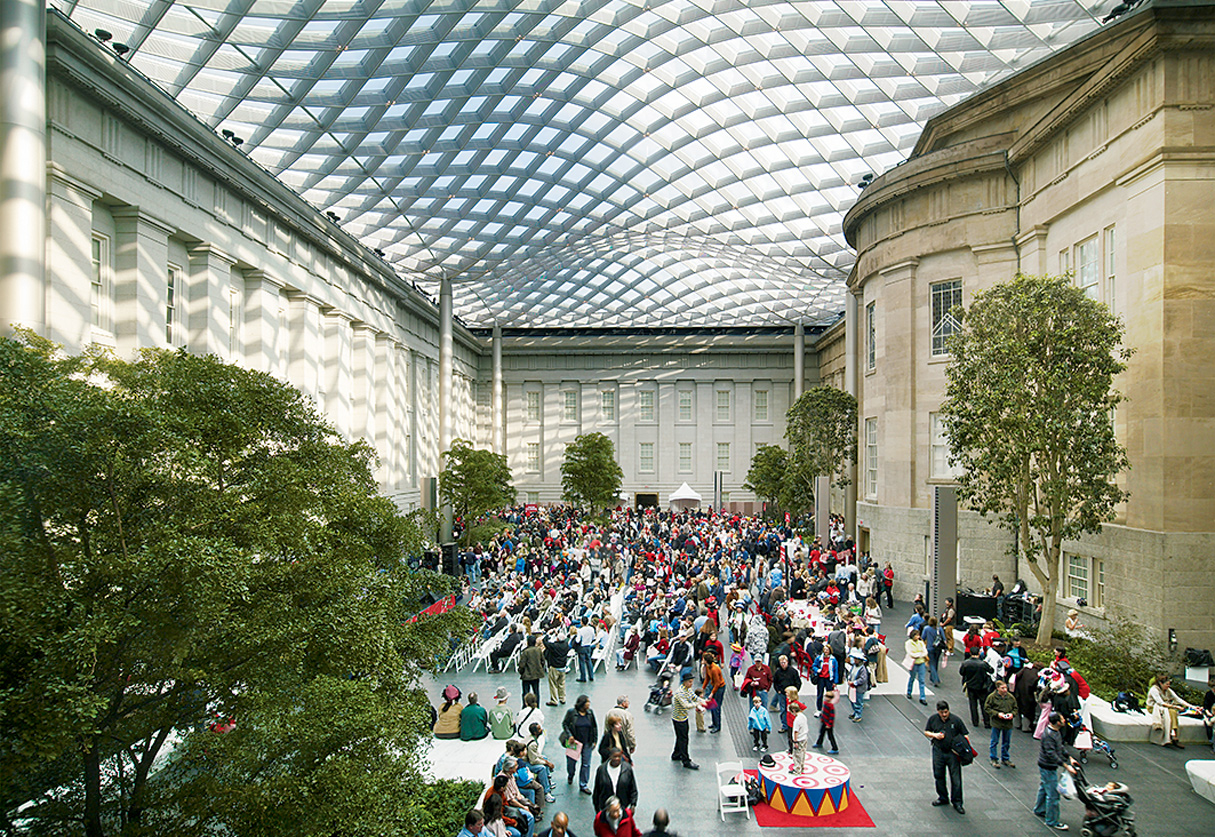 The Smithsonian's Robert and Arlene Kogod Courtyard
Flooded with light, the courtyard at the Smithsonian American Art Museum and the National Portrait Gallery is framed by the former Patent Office Building's superb Greek Revival architecture and topped with Norman Foster's roof, a rippling glass-and-steel grid—one of the city's best indoor public spaces.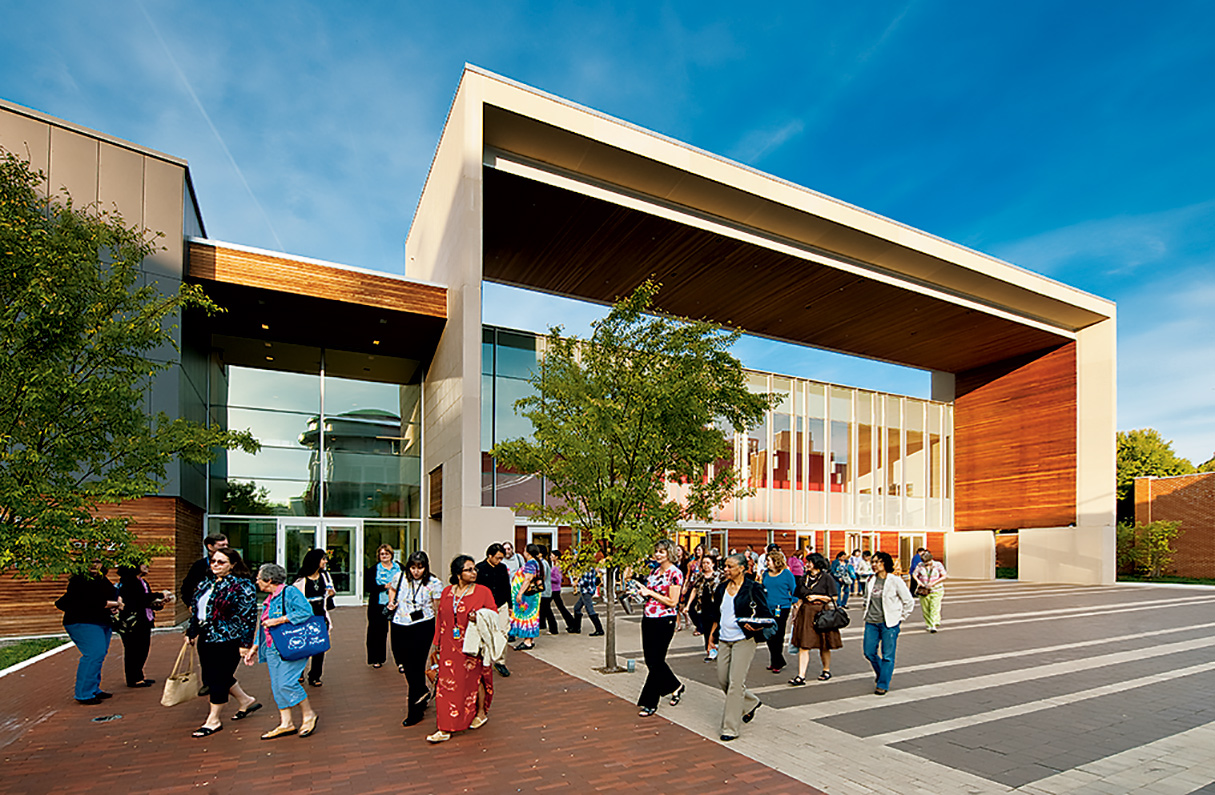 Silver Spring Civic Building
The complex by Boston architects Machado and Silvetti gave a huge lift to the already popular downtown, which lacked distinguished modern architecture. The building, quite minimalist in its aesthetic, exudes unexpected warmth and friendliness.
Dulles Airport AeroTrain Station
The AeroTrain is a step toward fixing Dulles's many logistical problems so the terminal's beauty can be appreciated anew. The design by Skidmore, Owings & Merrill looks to the future, with concrete beams framing peaked skylights and doors of cloudy glass that whoosh open onto the sleek underground trains.
Arena Stage
Behind undulating glass, Canadian architect Bing Thom deftly stitched together two old theaters and a new one. This ingenious fusion is only one reason Arena should have lasting appeal. Its soaring, prow-like roof announces a fresh sense of promise in revitalizing Southwest DC.
This article appears in our April 2015 issue of Washingtonian.