Every week, Bettina Stern and Suzanne Simon can be found griddling tortillas and slinging their locally sourced, vegetarian Chaia tacos to long lines of fans at the Dupont, White House, and Georgetown University farmers markets. Next up for the pair: a brick-and-mortar Chaia restaurant in Georgetown (3207 Grace St., NW), slated to open this summer. We caught up with them over coffee at the Dog Tag Bakery and talked stinky cheese, Dark and Stormies, and of course, tacos.
Fine-dining restaurant:
Stern: Restaurant Nora. Nora Pouillon is a pioneer in the organic movement. She stuck to her guns, made a difference, and I love that.
Simon: Buck's Fishing & Camping. It has great service, you know you're going to get a good meal, and it has the best lighting ever.
Farmers-market snack:
Stern: Toigo Orchards would be for the healthy version, whether it's a peach, pear, or tomato—I'll snack on a tomato like some people eat an apple. If it was a guilty-pleasure day, Frenchie's croissants and pain au chocolat.
Simon: Sliced radishes from Tree and Leaf.
Breakfast:
Stern: My hangover cure—smoked salmon and bialys. I buy Changing Seas, a Norwegian smoked salmon, at Whole Foods.
Simon: I'm pretty classic. A piece of brown Atwater's bread with a fried egg, slice of tomato, and salt and pepper.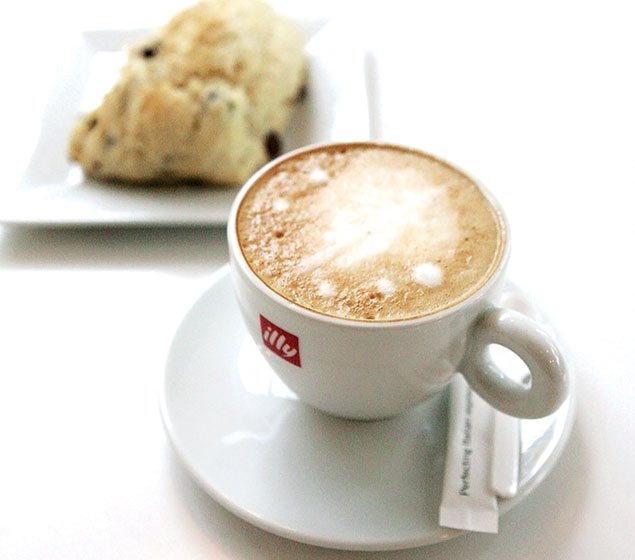 Caffeine source:
Stern: Kew Park coffee. You can find it at the Palisades farmers market. Also Farm Girl blend by PT's Coffee—they're single-source, responsible.
Simon: Illy espresso.
Fast food:
Stern: I always keep a cookie jar filled with Lärabars, particularly blueberry and lemon.
Simon: I love French fries. Kafe Leopold in Georgetown has really good ones.
Condiment:
Stern: Red-pepper relish, the kind people put on an Italian sandwich. I throw some on black beans and fried eggs. I don't have a favorite brand—I just buy it anywhere from Safeway to A. Litteri.
Simon: Tabasco, and also a drizzle of hot sesame oil.
Salsa in a jar:
Stern: Frontera chipotle salsa. It's smooth, with just the right amount of bite.
Simon: Herdez Salsa Casera. It is not fancy, but I like it because it reminds me the most of authentic Mexican salsa and has no added sugar or preservatives. It's very traditional—you can still see the white of the onion, chopped tomato, a little fresh cilantro.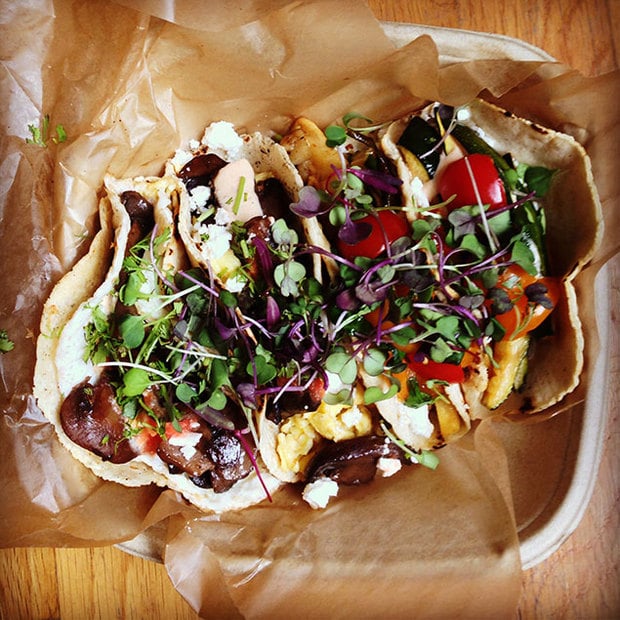 Taco:
Stern: Tacos Holas in Mexico City. They have 25 kinds of fillings in big rubber bowls. No sneeze guard or anything. We were in Mexico City three days, and I went there twice.
Simon: TaKorean. I love their tofu taco. They were an inspiration for us to build a taco business.
Cheese:
Stern: I like stinky cheese, so Cypress Grove Humboldt Fog or Rogue Creamery Rogue River Blue.
Simon: Real Parmigiano-Reggiano. Slice off a chunk and eat it the Italian way—no cracker, no bread, just roll it around in some really good balsamic vinegar.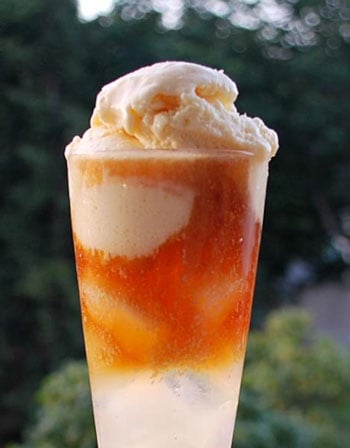 Cocktail:
Stern: Dark and Stormies. I couldn't drink them all year long, but they signify summer.
Simon: A margarita. I love tequila because it doesn't have that sleepy effect—it has that pick-you-up, go-out-dancing effect.
My dream restaurant would have…
Stern: Steps to the beach. There's a restaurant in Tulum called Posada Margherita. Your feet are in the sand, they're serving you amazing food that's not even Mexican, but it's delicious.
Simon: We're going to have a Chaia that's a bed-and-breakfast, and we can just live there. I want to end up by the sea.
This article appears in our April 2015 issue of Washingtonian.