Last Thursday, the fourth Zengo indoor cycling studio opened its doors in the Mosaic District, and the fifth will be arriving in Cathedral Commons later this fall. With the arrival of the two new studios, Zengo will have the most cycling boutiques in the area.
Zengo's growth is not an accident. The founder, Marc Caputo, has been tweaking and modifying the Zengo user experience since he opened the first studio in Bethesda in 2011. From improving the quality of the sound system in the cycling room to better shampoos in the showers, Caputo is intent on making his clients happy.
"I handle every client email still to this day," says Caputo. "If someone doesn't have a good experience, I'm there to reach out, to find out what we can do to make it right, and what we can do to make it better going forward."
It's this personal touch that Caputo thinks has been instrumental in Zengo's success, even amidst the openings of Flywheel and SoulCycle, two of the largest cycling chains that both arrived in the area in the last year.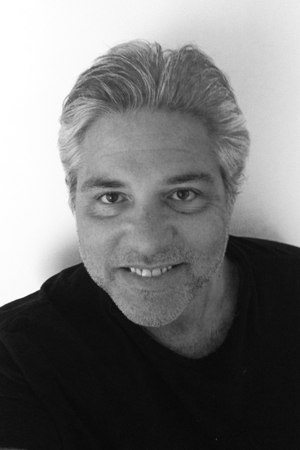 "I always date myself when I make this reference, but we want to be like Cheers where everybody knows your name—smaller and more intimate," says Caputo. "We are a part of the community. The instructors are homegrown and local, and the staff is homegrown and local, and we end up hiring a lot of clients' children or friends."
Though Caputo wants to keep this neighborhood block party-feel alive in his studios, he has big plans for expansion. He's currently hunting for more spaces locally, but he's also setting his sights farther afield, preparing to look into opening studios in other states.
But Caputo's taking it slow. "The goal is to get these five up and running and do it well and not expand too fast," he says. "So far the response in all locations has been great."
Part of "doing it well" is making some big improvements–or at least, the kind of changes that clients will care about. Showers in the new locations are more spa-like, with higher quality soaps and shampoos, softer towels, and new hair dryers and other amenities to make the transition from workout to the office easier. The locker space is larger, with more benches, and there are now USB ports inside the lockers so clients can charge their phones during their sessions.
But the biggest change is the arrival of a new breed of Schwinn bikes. Rather than running on a chain, these bikes use a carbon fiber belt. "It is the quietest and smoothest ride imaginable," says Caputo. Additionally, to make the settings more uniform, these bikes use magnets to add resistance. "It's a bike that needs far less maintenance, and every bike is calibrated exactly the same–it's a huge difference to the user experience."
In Caputo's dream world, Zengo cycling studios would be all across the nation, as with the New York-based SoulCycle and Flywheel. For the time being, however, he's happy just making helping clients enjoy their journey to fitness. "If we're mentioned in the same sentence as SoulCycle and Flywheel, I take that as flattery," says Caputo. "If we can get one or two or two hundred more people that have never heard of us to come and give us a shot, we're really there to provide the best possible experience at the best value that we can."