Washingtonian partnered with Ethan Allen in celebrating the start of a new chapter in their story—the launch of Muses, Ethan Allen's beautiful new 328-page book of ideas and designs. The event took place on May 14 at the Ethan Allen Design Center in Arlington, where guests viewed numerous show rooms and bid on different paintings. Gina Robbins spoke about new products, refreshed design centers, their online blog and new book The Muse as well as the online gift registry.
Interior designers and local tastemakers enjoyed delicious sandwiches, fruit platters, macaroons, and refreshments by The Italian Store. After the event, invitees took home copies of Muses and Washingtonian.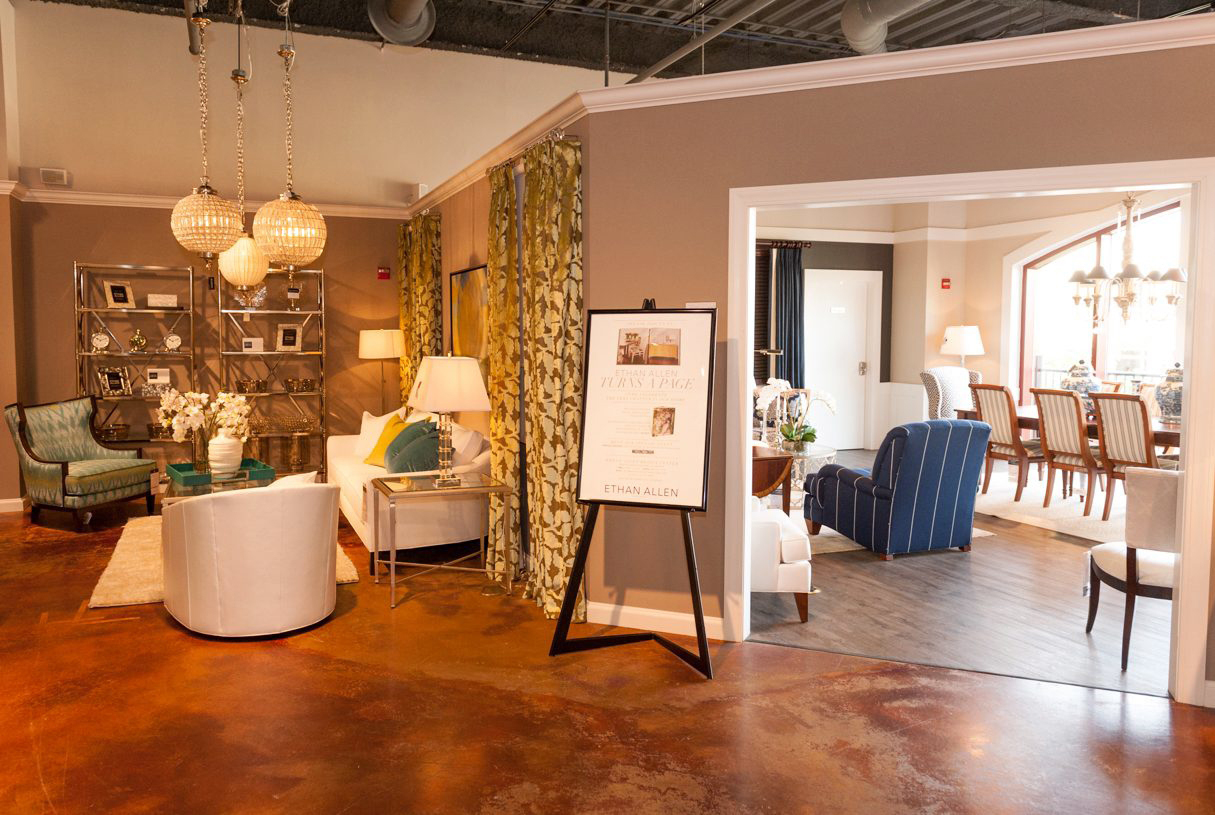 Ethan Allen's beautiful design center.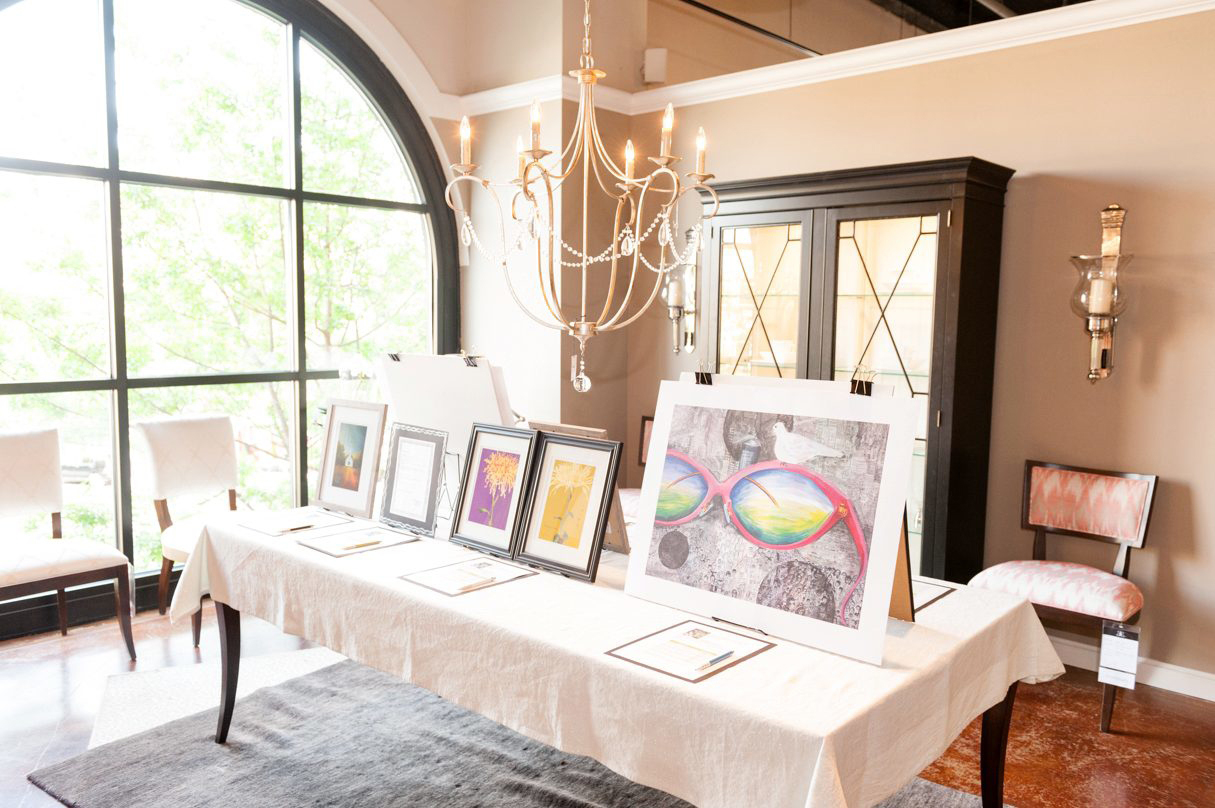 Attendees bid on different paintings throughout the night.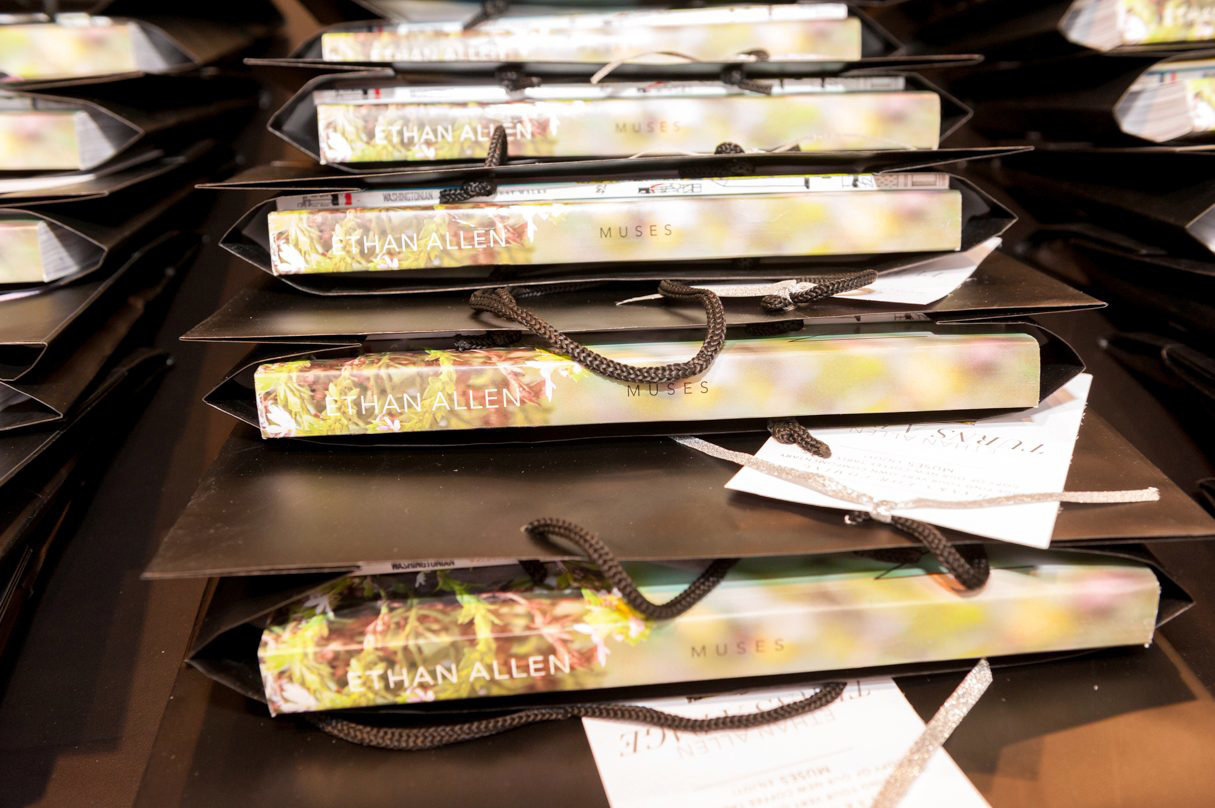 Guests took home gift bags including Ethan Allen's new book, Muses.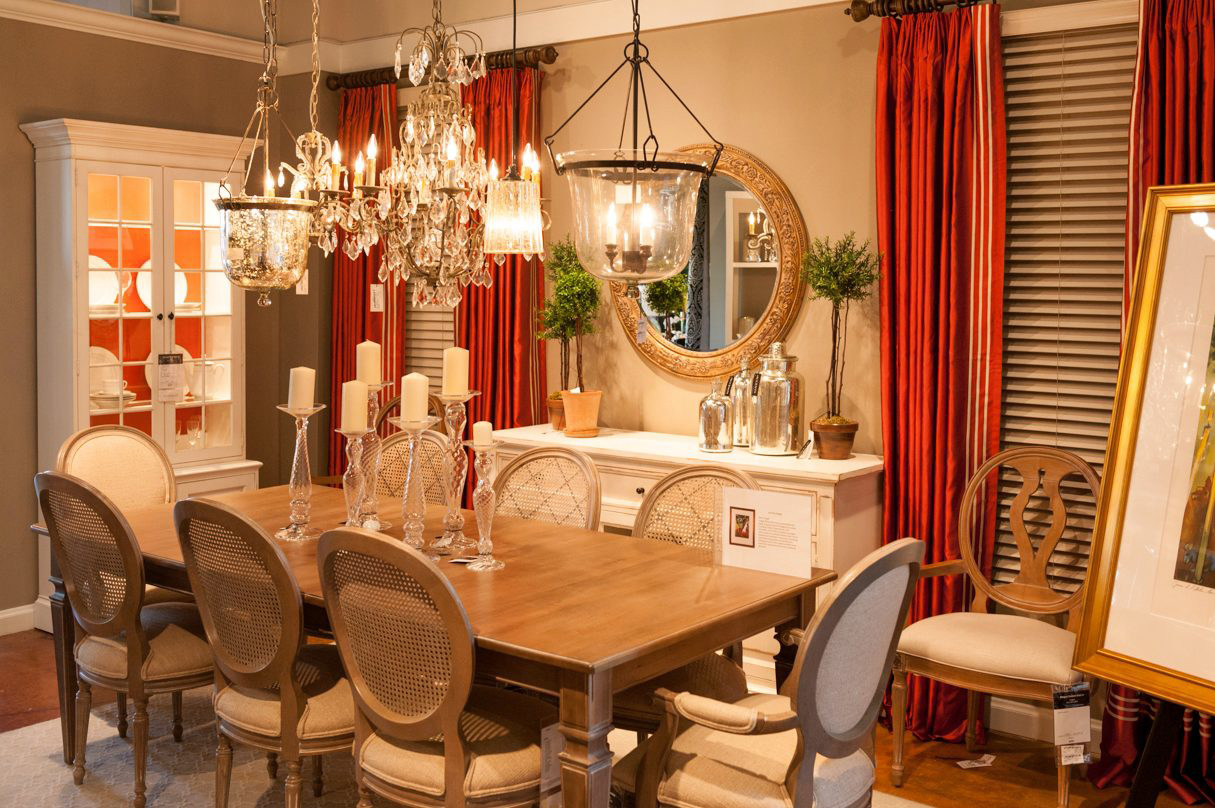 A showcase of one of Ethan Allen's dining room sets.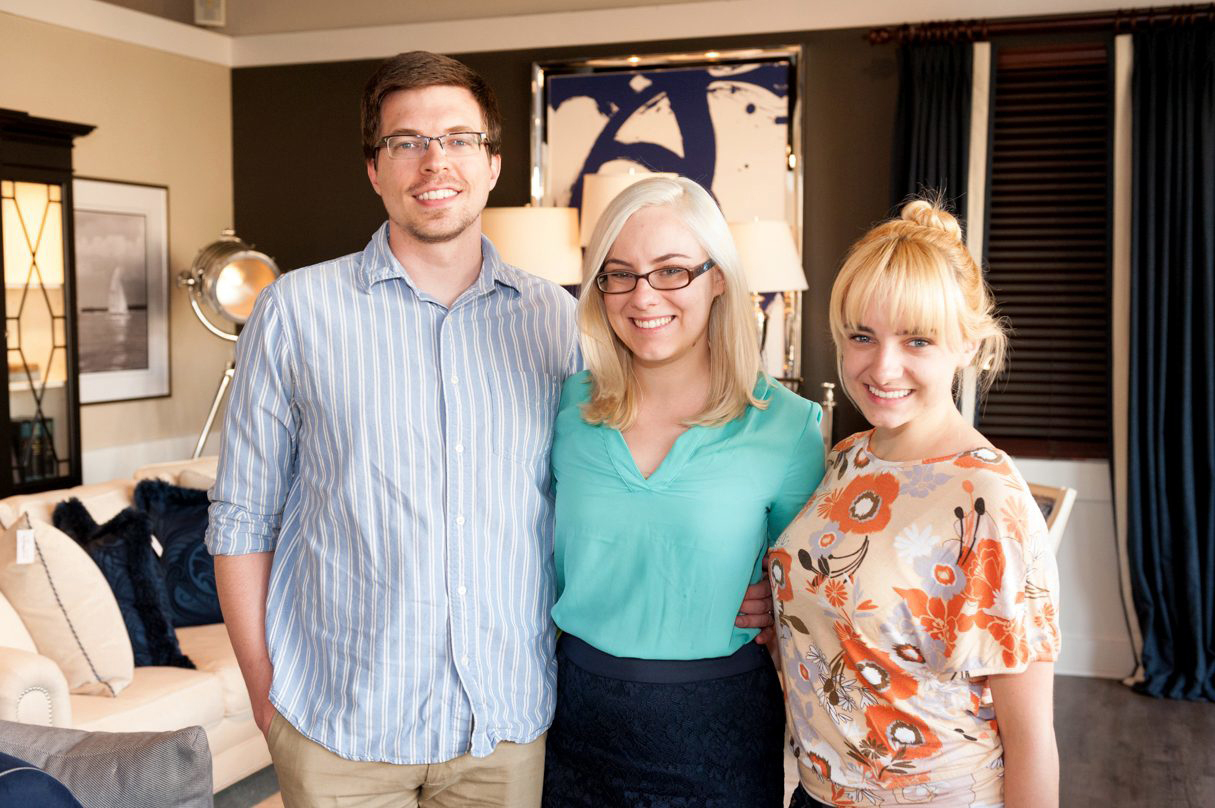 Claire Severson, Eric Severson, and Tierney Bent.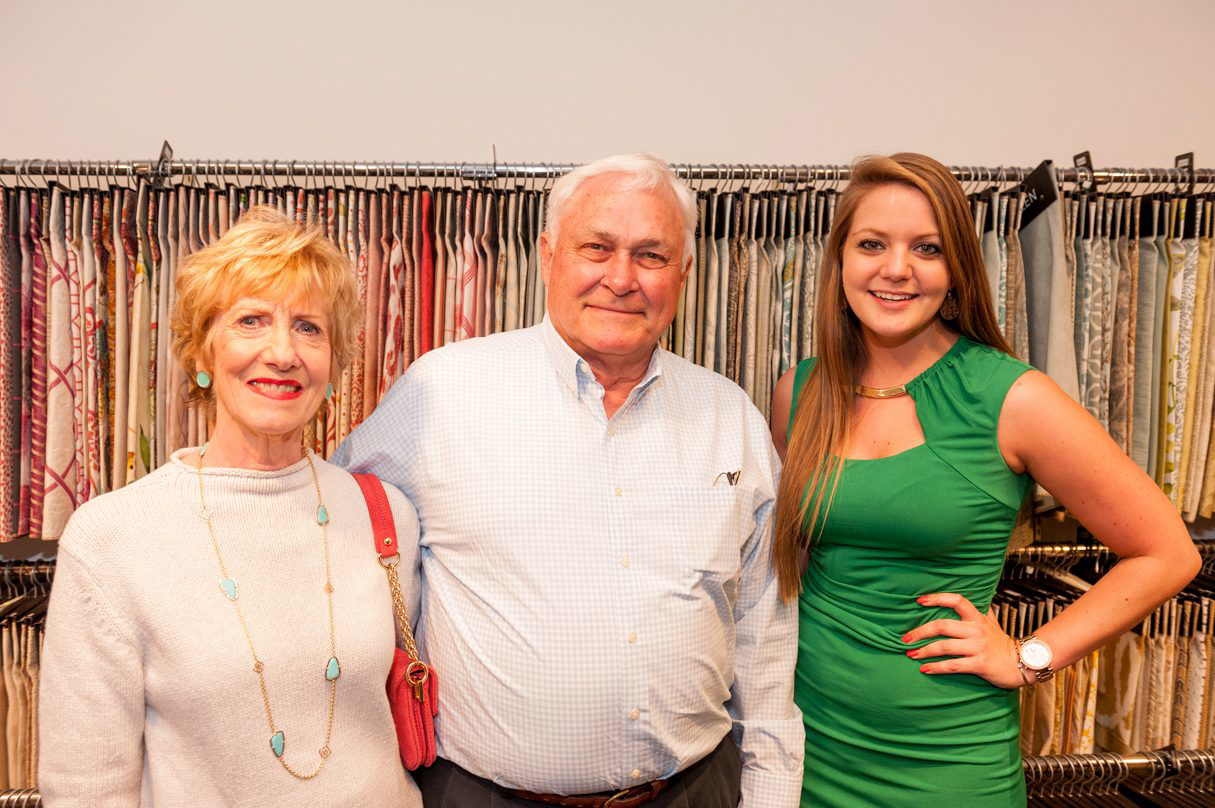 Carol Mitchell, Scott Mitchell, and Grace Picchiottino.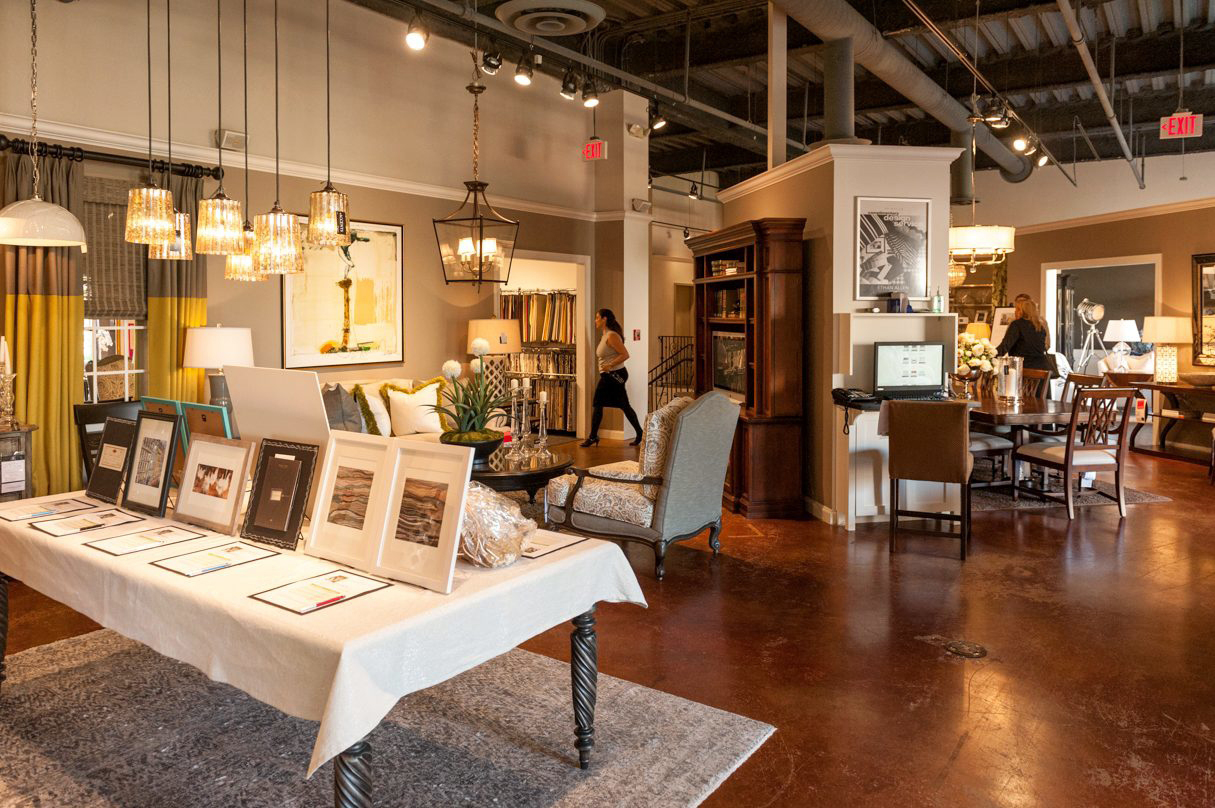 Guests can view multiple showrooms and an auction table.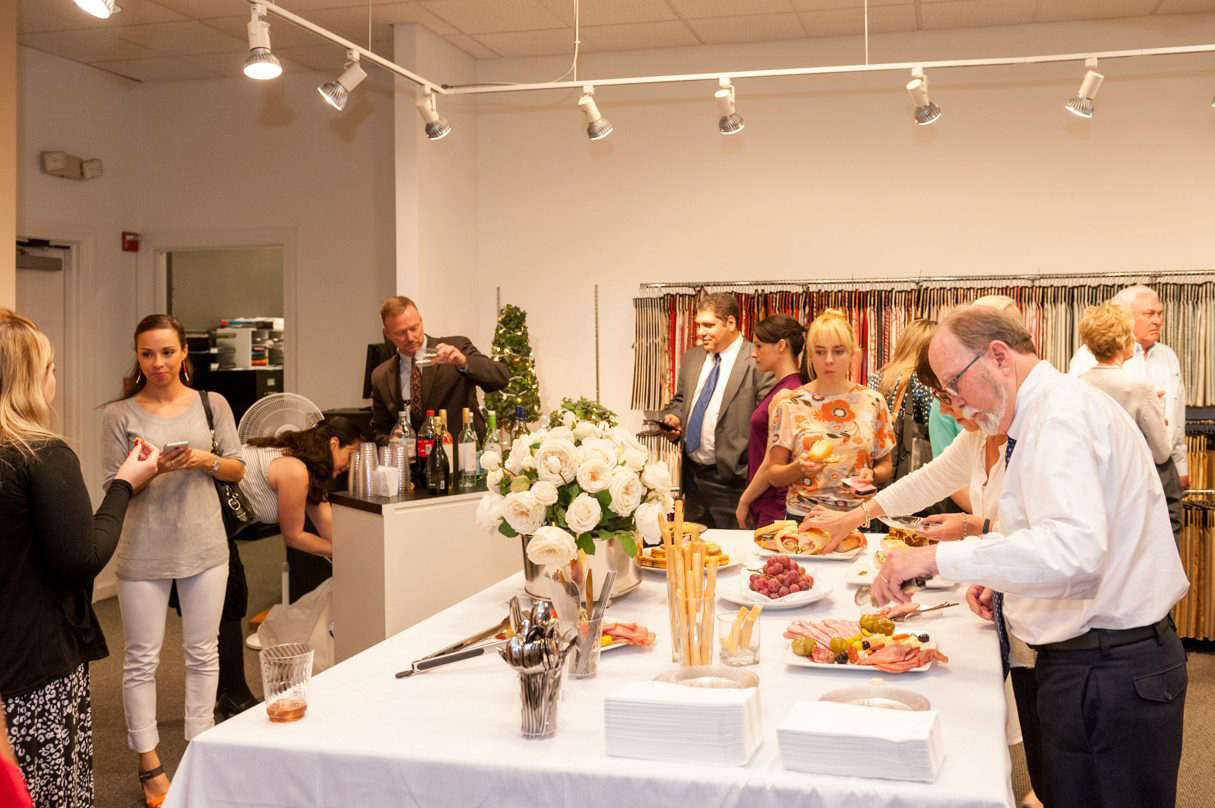 Delectable fare catered by The Italian Store.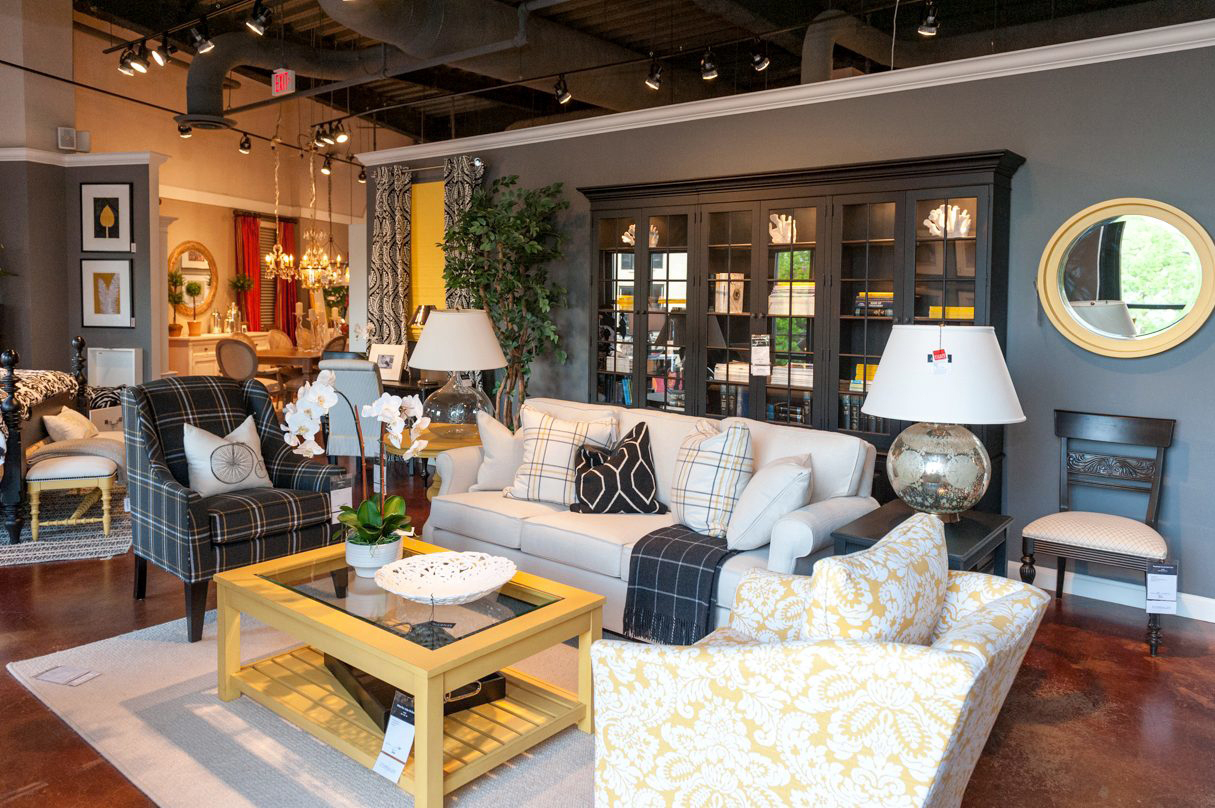 A beautiful Ethan Allen living room display.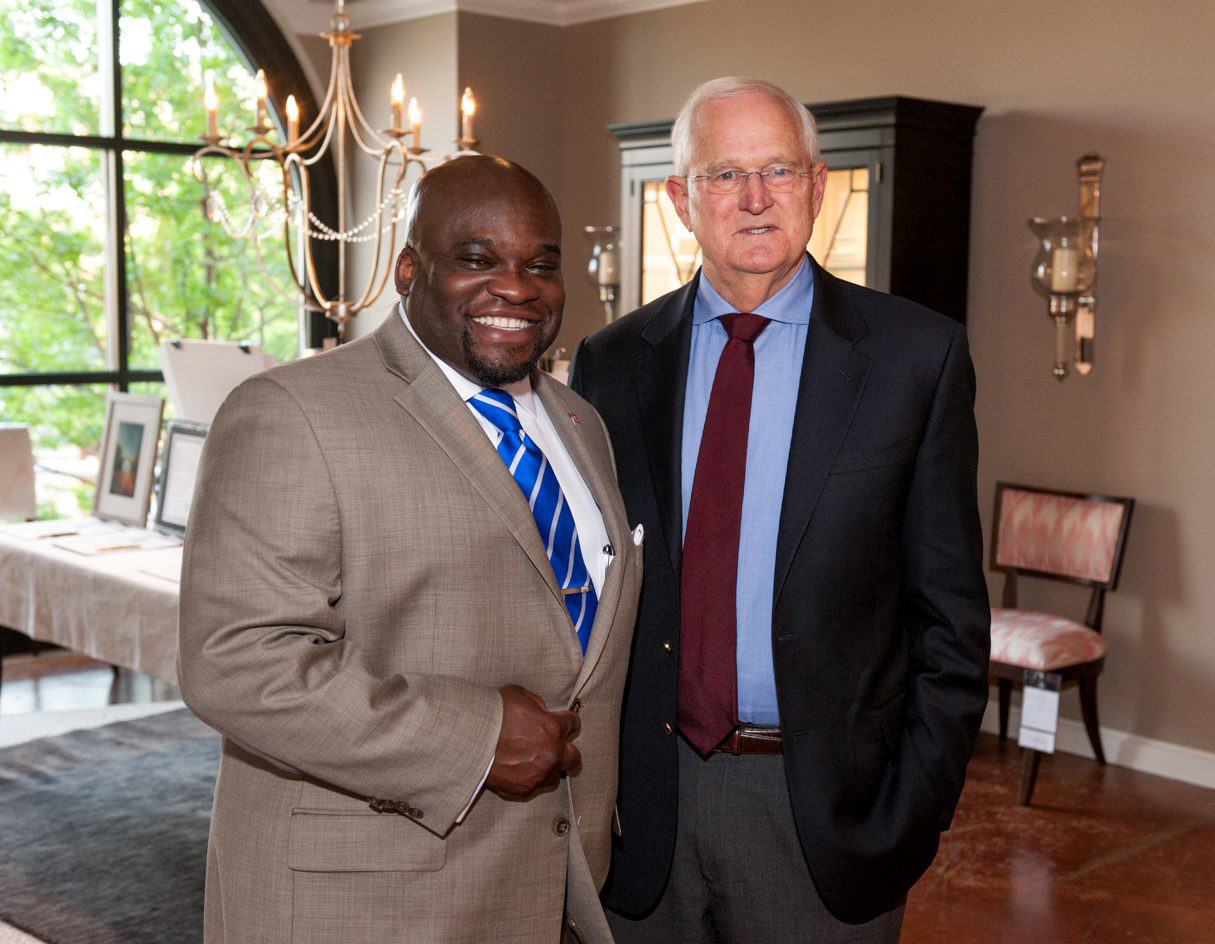 Jacien Carr and Herb Treger.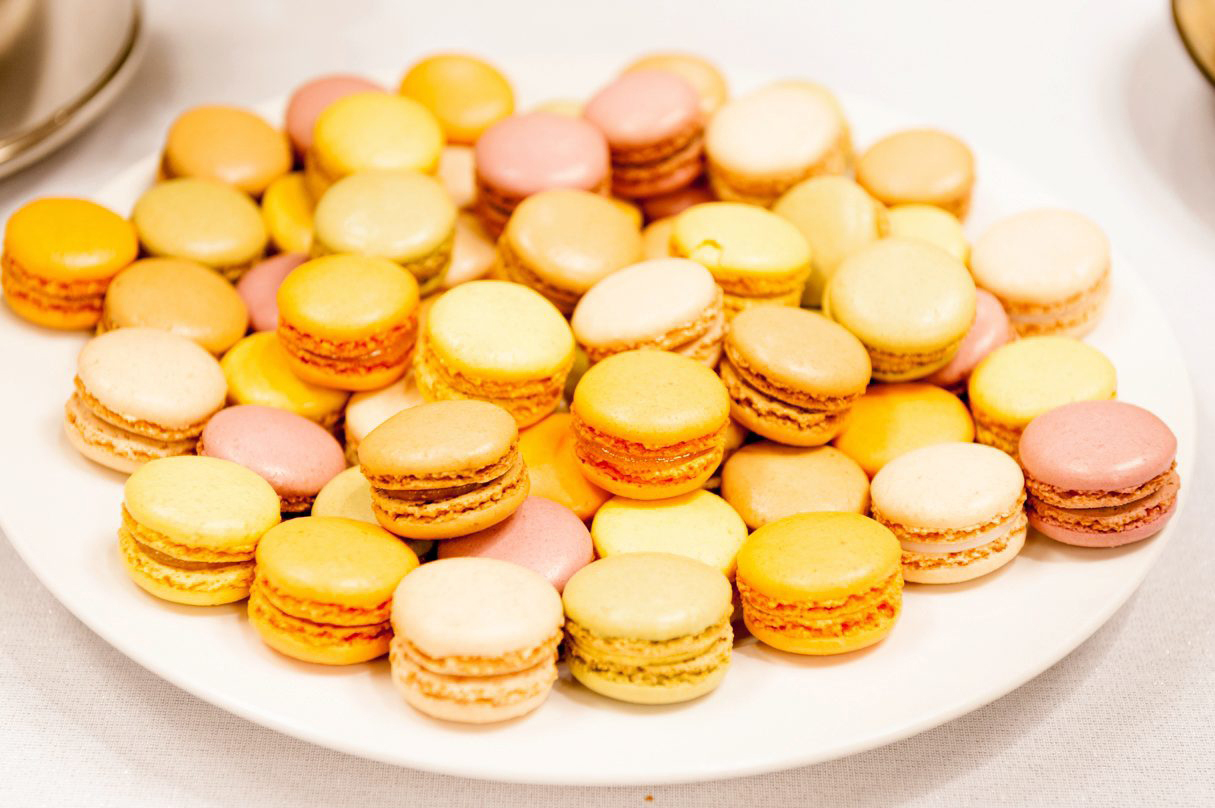 The Italian Store provided delicious macaroons.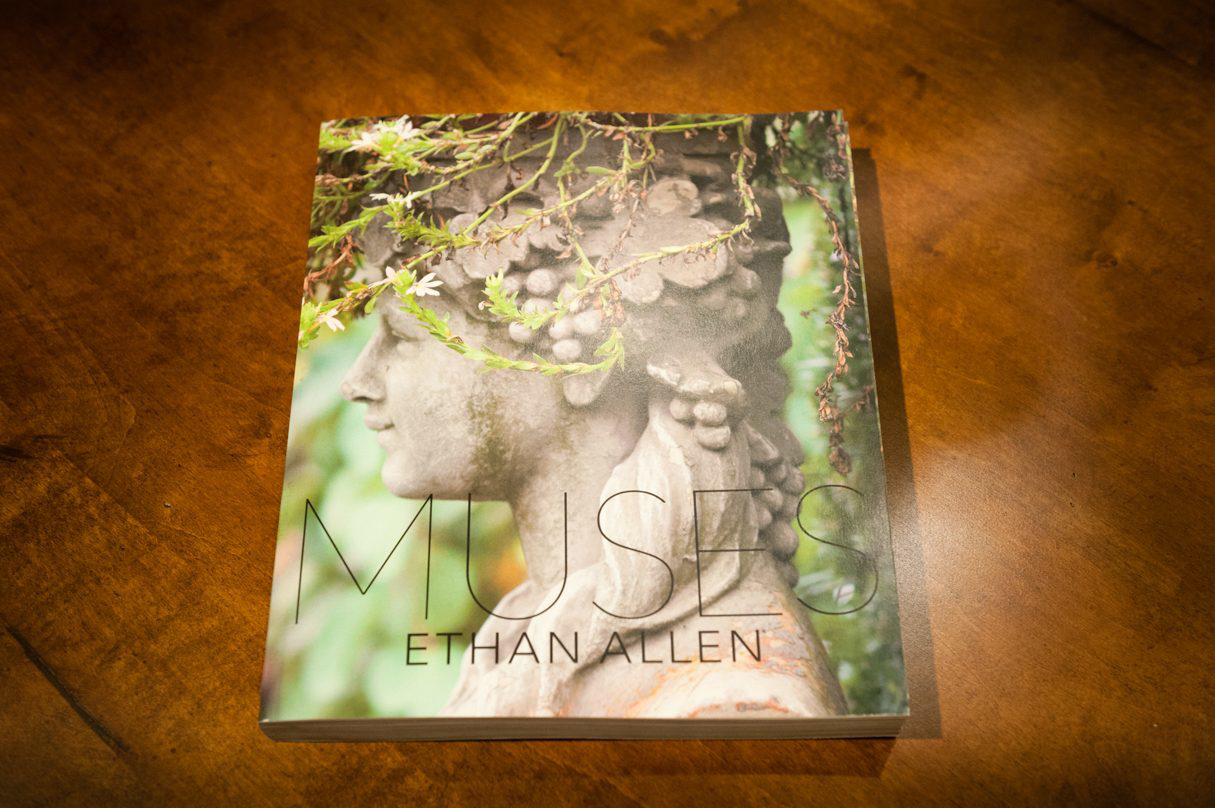 Muses, Ethan Allen's new book.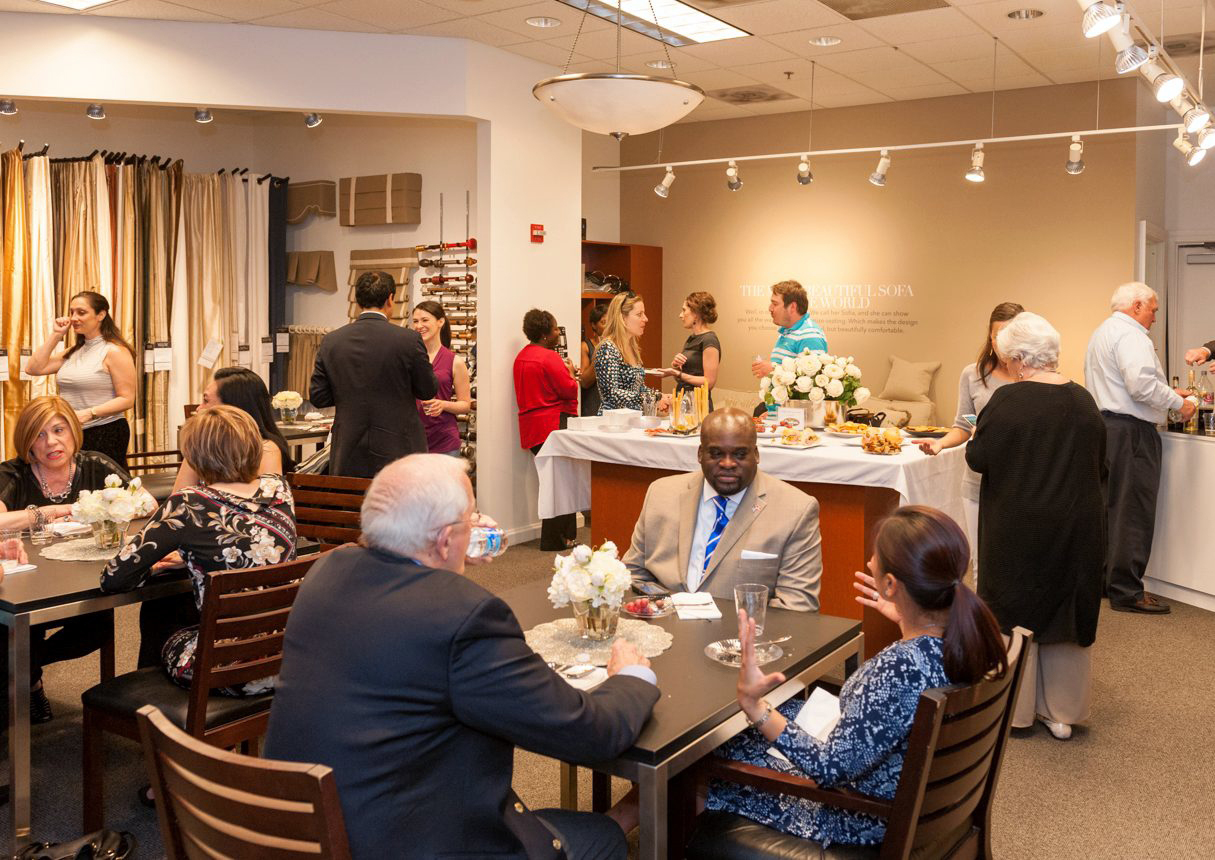 Design gurus flocked to Ethan Allen's event.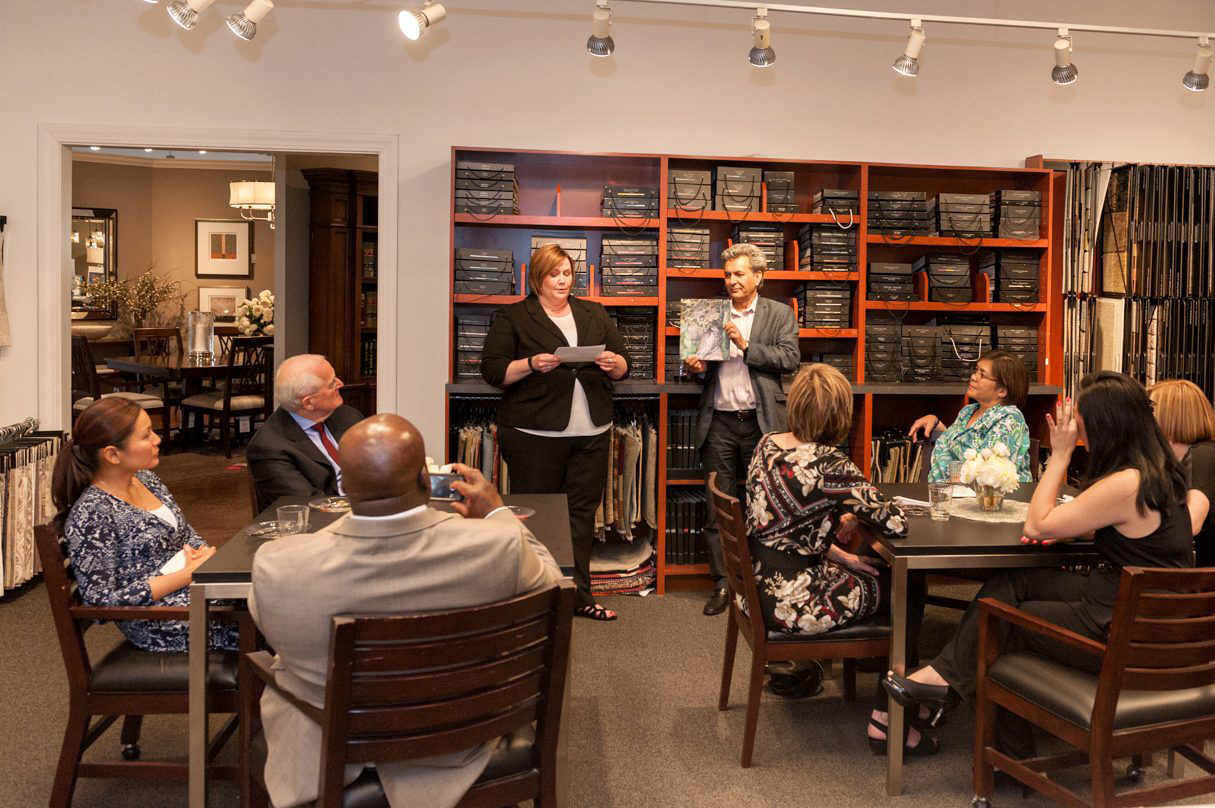 Local tastemakers learn about new products and Muses.