When Bob Boilen came up with the idea for NPR's All Songs Considered online radio show and podcast, the notion of streaming music over the internet was hardly obvious. This was 1999, when the FM dial still ruled how we all found new music.
But the musician—his old band was the first to play the 9:30 Club, in 1980—and crafty then-director of All Things Considered (he scored his first job at NPR by exaggerating his tape-cutting skills to a young Ira Glass) was clearly onto something.
Fifteen years later, ASC is one of the most downloaded music podcasts on iTunes and has become the digital venue where a new band can make its name. It also launched a venue of the physical kind: the wildly popular Tiny Desk Concert, where bands cram into Boilen's cubicle to film stripped-down performances that NPR then posts online. A concert by Sylvan Esso was just under way recently when we arrived to see what it's like to hang out with Washington's resident music maven.
DAY 1 (March 12, 2015)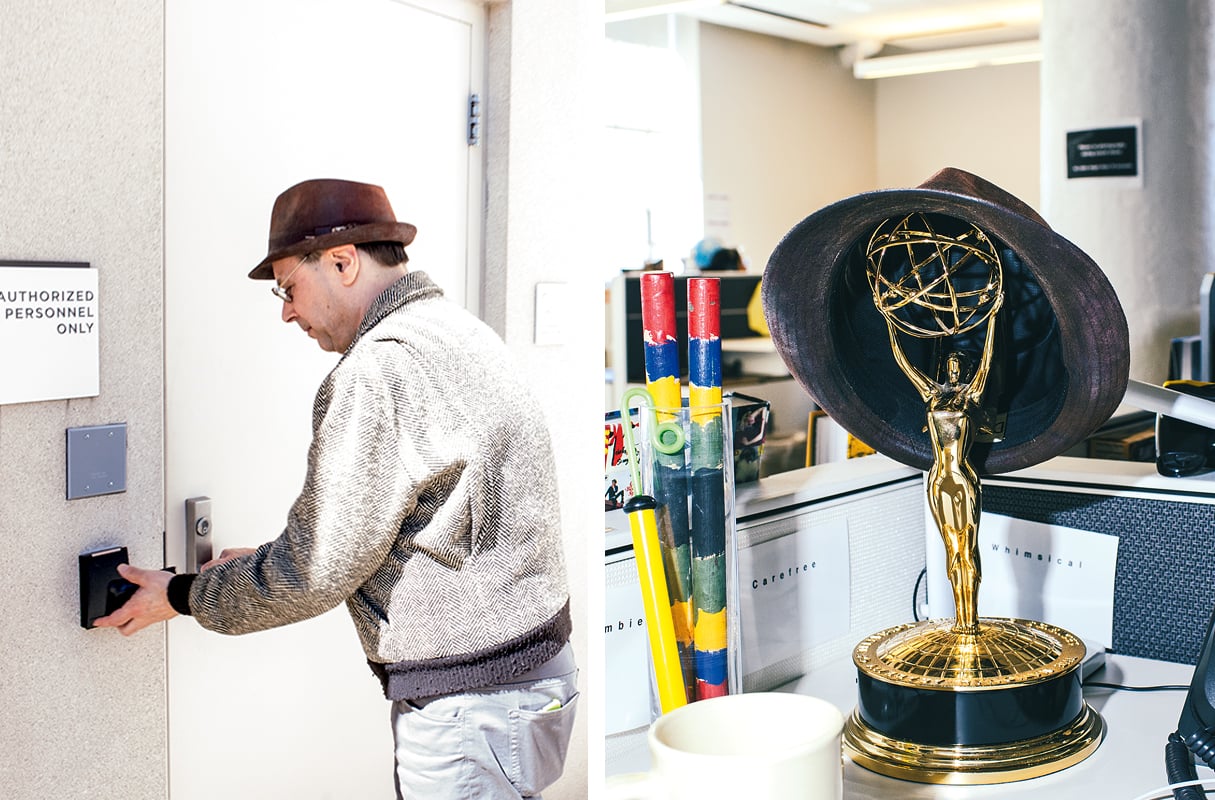 1:09 pm
NPR: "I used to come in every day and toss my hat, trying to make it land on my Emmy. I have face blindness—the hat makes it easy for people to spot me."
The award was won in 2011 by Boilen and NPR Music for a video about Moby's songwriting.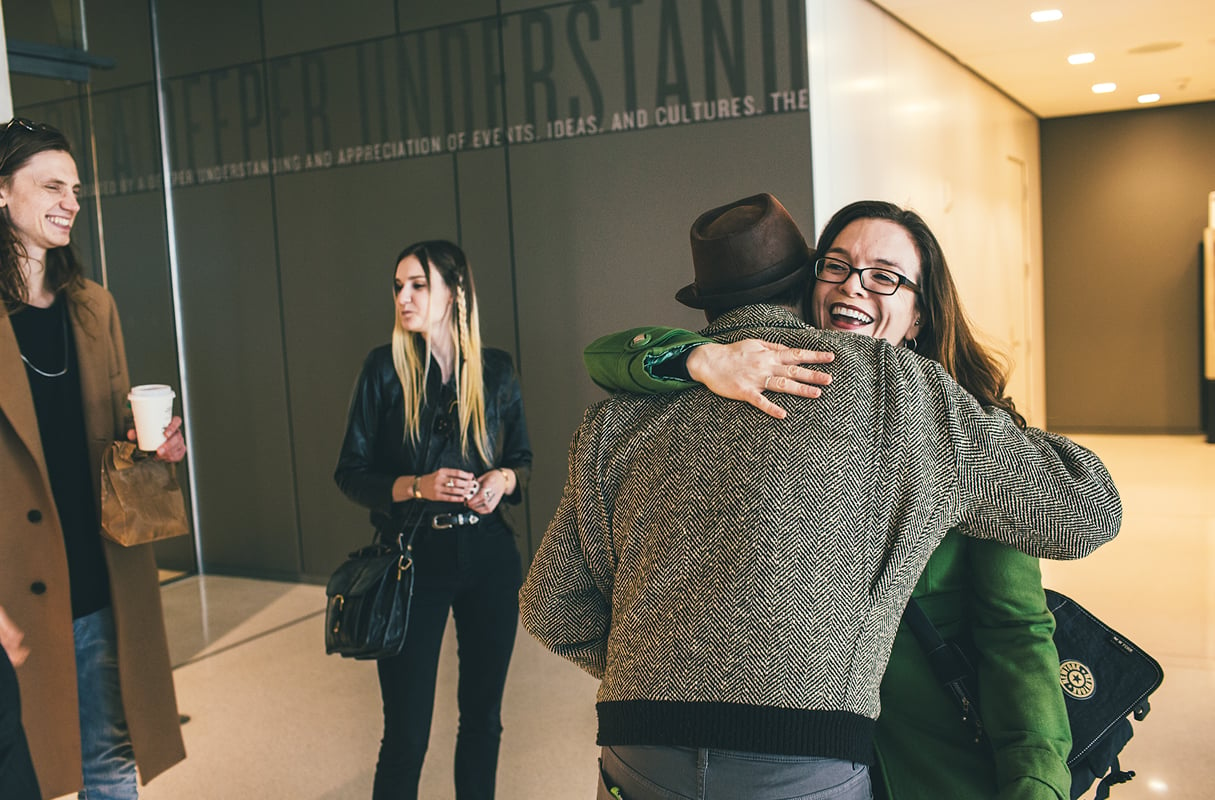 1:49 pm
NPR lobby, greeting a guest before the Tiny Desk Concert: "When I meet people around town, they often recognize me and I'll invite them to our concerts. A lot of these people I've met at clubs."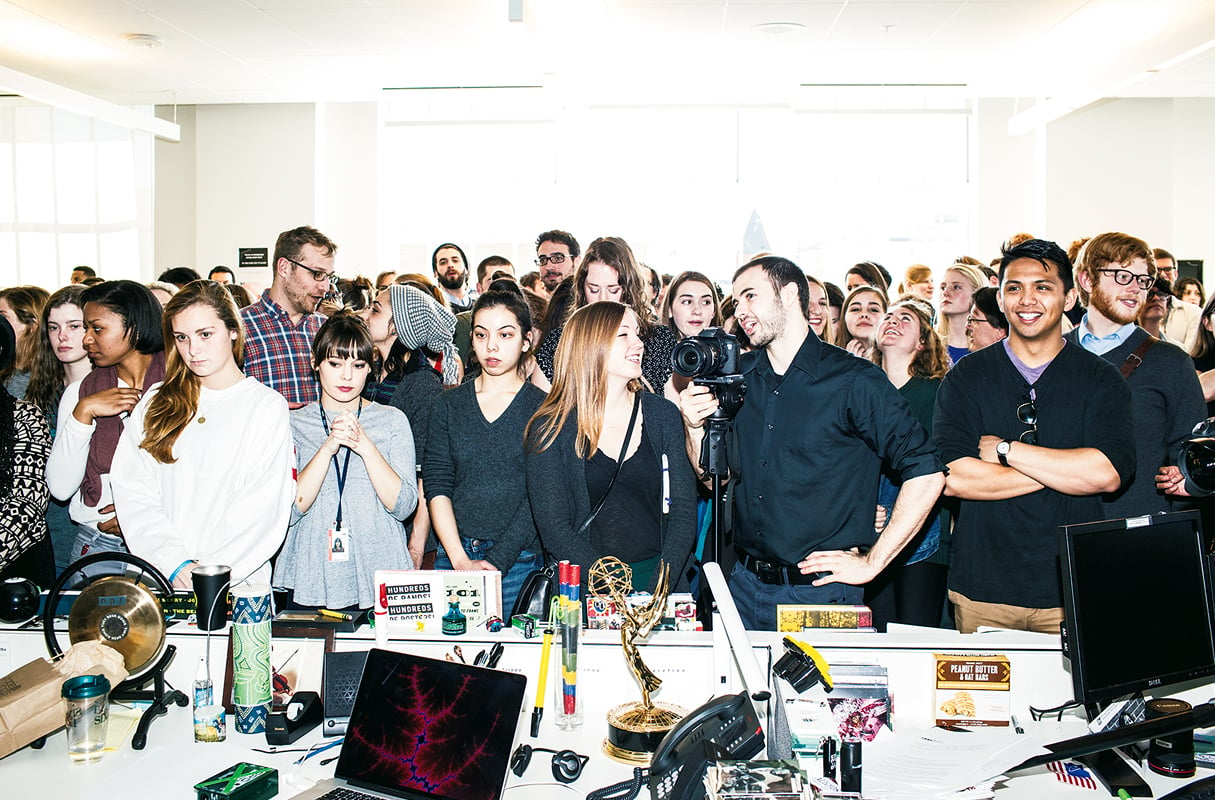 2:18 pm
Waiting for the concert to start: "Like all workplaces, NPR can be a very siloed place, with newspeople hanging out with newspeople. But here everybody's in the same room, and you meet and see people you would never interact with."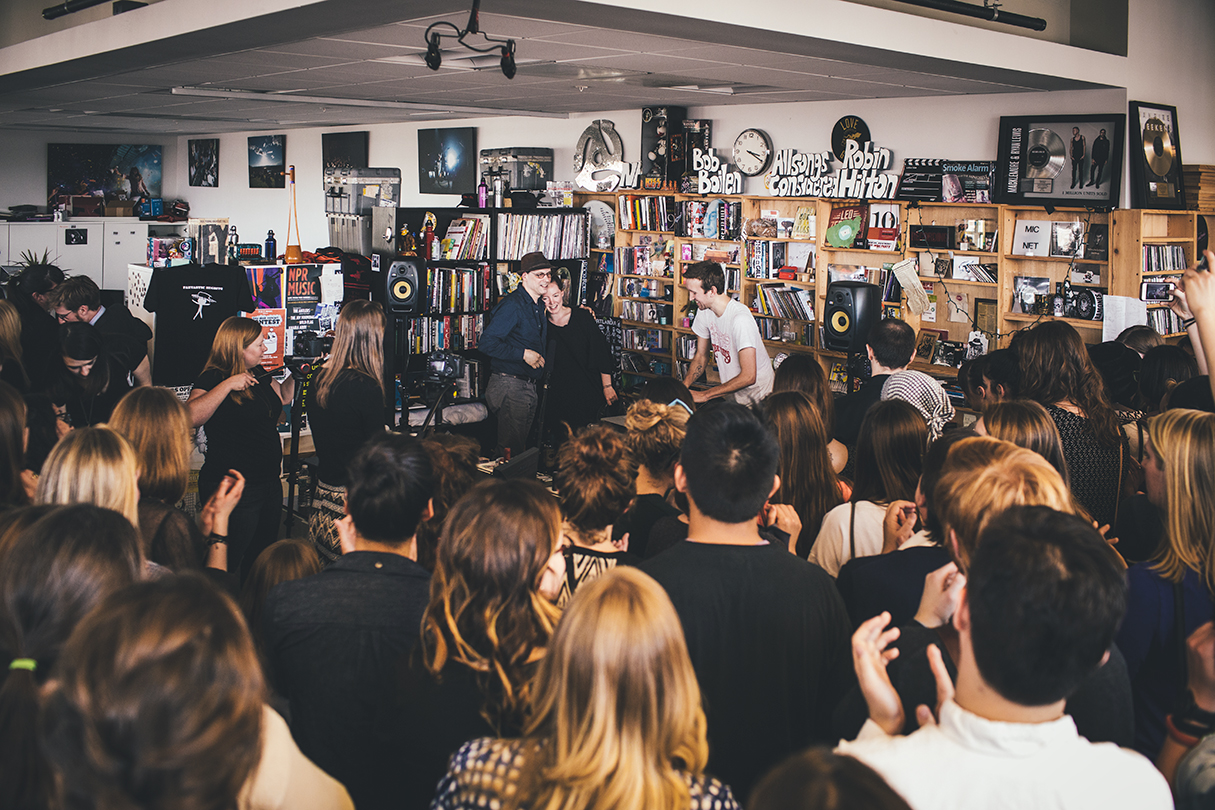 3:07 pm
Tiny Desk Concert featuring Sylvan Esso: "Tiny Desks started as a joke. Stephen Thompson and I went to see Laura Gibson, an artist who's very quiet, and the crowd was incredibly rude. We introduced ourselves afterward and Stephen said, 'You ought to just come to our office and play at Bob's desk.' So when she was on tour, she came to town, I got out a couple cameras and a microphone, edited the video myself, and posted it. The reaction was kind of remarkable. When I saw that, I said: 'Wow, we gotta do this again.' And we started inviting artists to the desk."
"The early days of [ASC] were a challenge. I think I was given $250 to make a pilot. But I had advocates and the risk was low. In my 26 years here, I've been given so much latitude to be creative. That's why I've remained here and why I'll probably pass away here."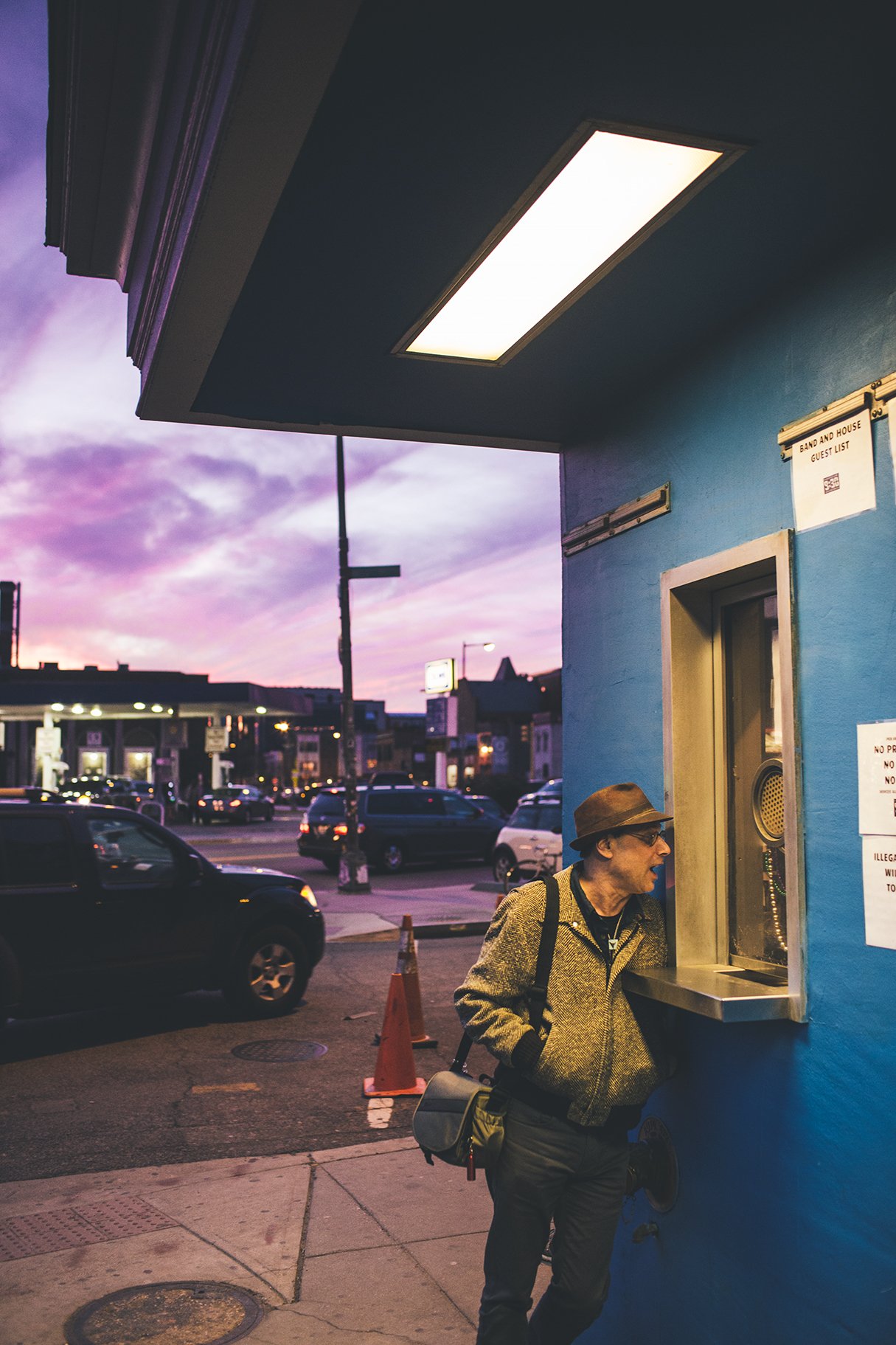 7:16 pm
9:30 Club:"I go to a show most every night, sometimes two. Last year, I saw 662 bands play."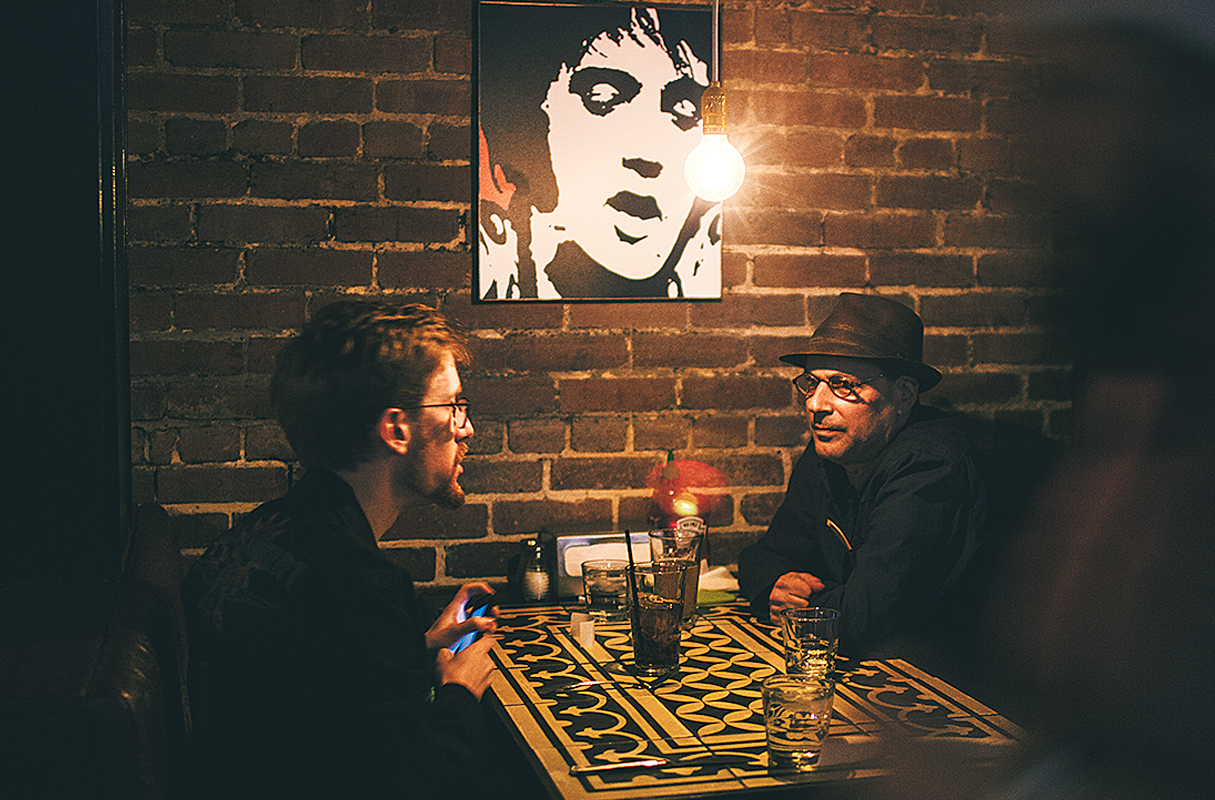 7:30 pm
Satellite Room bar (behind the 9:30 Club): "They used to have the best pot pie and bread pudding in Washington. I'm on a campaign to bring all of that back."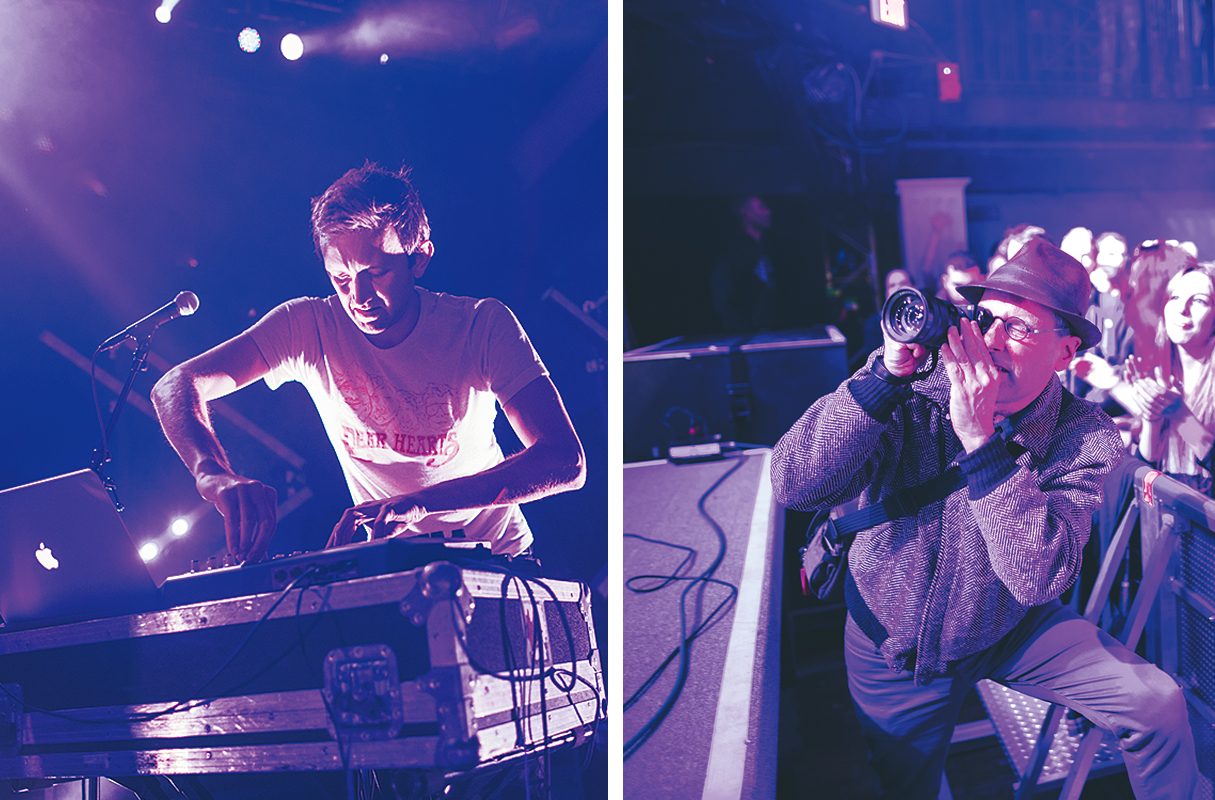 9:27 pm
Sylvan Esso show (left) at the 9:30 Club: "I bought a camera about 13 months ago. I love it. I can hear a song and know the moments where the singer's head is gonna lean back—having seen so many shows, you get a sixth sense about that stuff."
DAY 2 (March 13, 2015)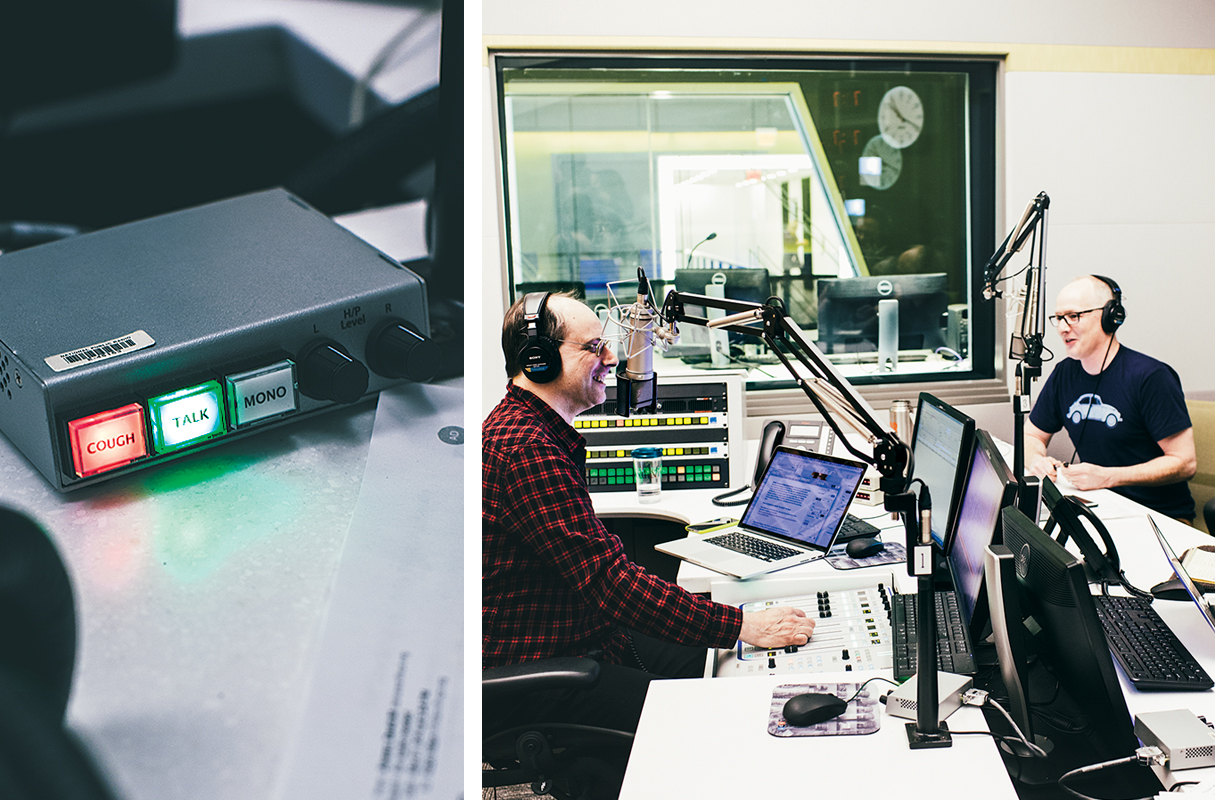 1:29 pm
Recording 'All Songs Considered' at NPR: "For ten years, I wrote a script and did the show myself. But I'm a terrible reader. I'm much better off the cuff. Now with [ASC cohost] Robin [Hilton, above right], it's 100 percent unscripted. All we do is ask each other before we go in, 'You got anything to kick off the show?' "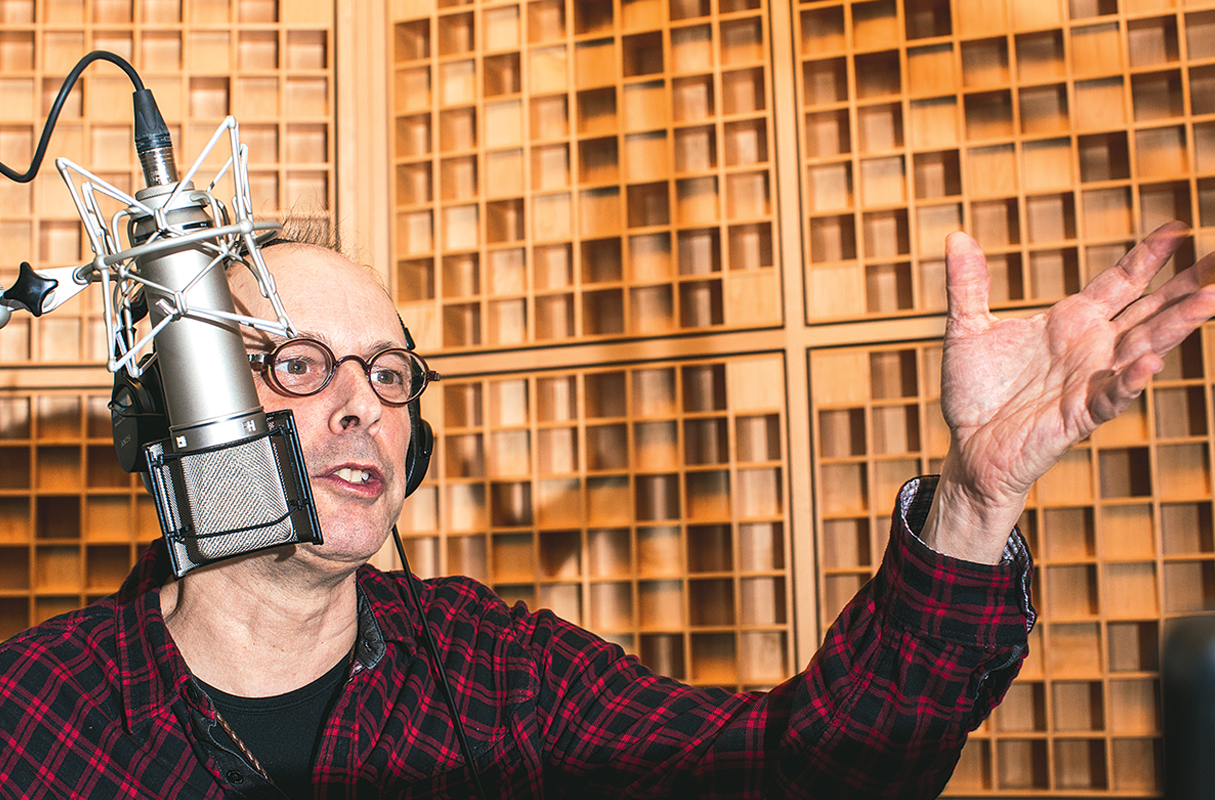 3:34 pm
"I grew up around a lot of Italians—I do talk with my hands. It helps me pace my voice. I'm doing it right now."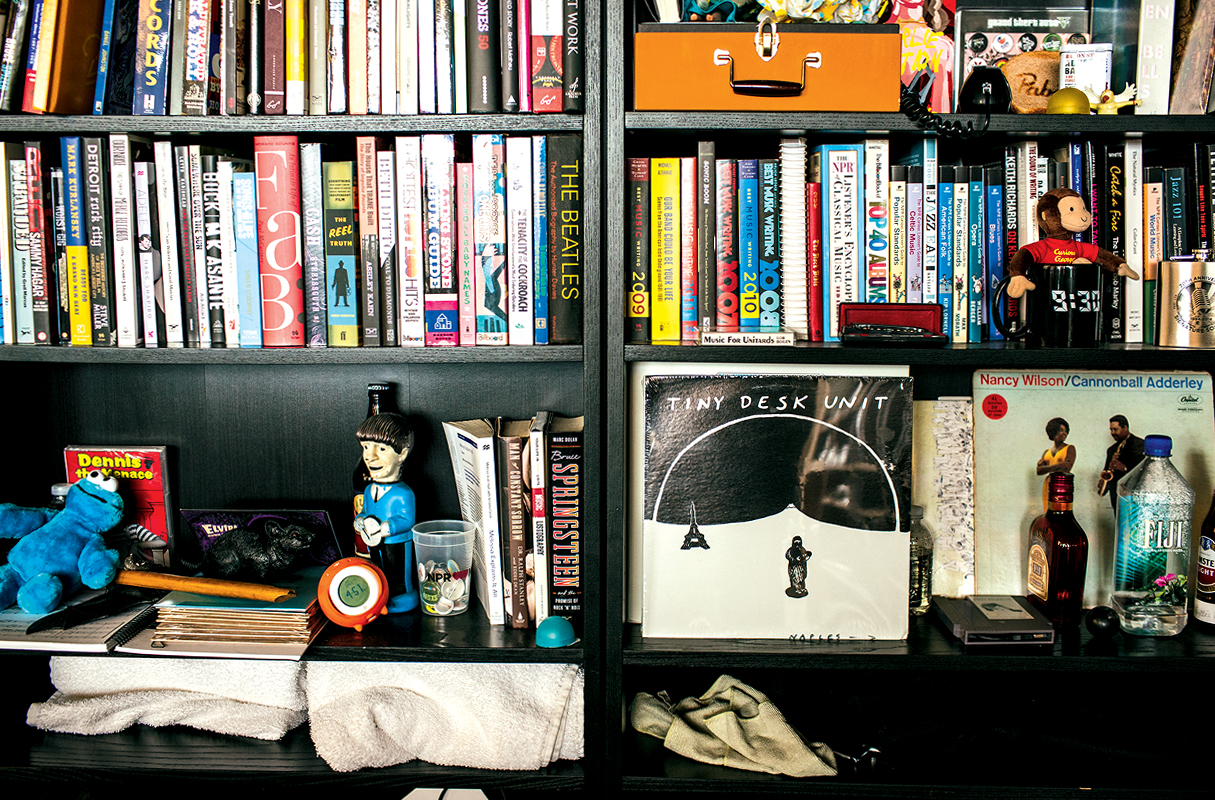 "In 1979, I was working for the Waxie Maxie's record-store chain. I got swept up by the punk scene and really wanted to do it. I quit my job, bought an ARP Odyssey synthesizer, and within a few weeks met a fellow named Michael Barron, who wanted to form a band. He came up with the name Tiny Desk Unit. We played the opening night of the 9:30 Club before the Lounge Lizards."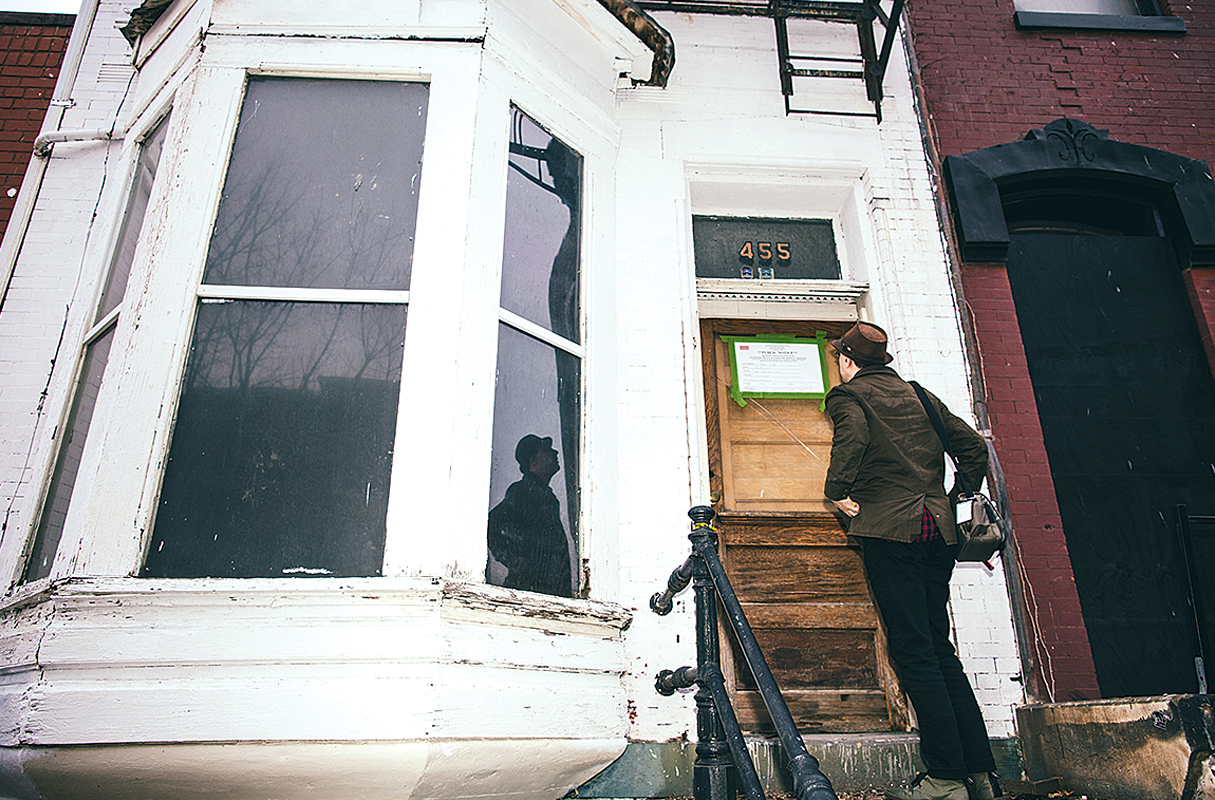 6:25 pm
Out for a walk after work: "I was living around the corner from the old 9:30 Club on F Street in 1983, and I had to get a new place. This was it, on I. I moved in with a couple other musicians. We were in between two auto-body shops, so it was fabulous for making noise."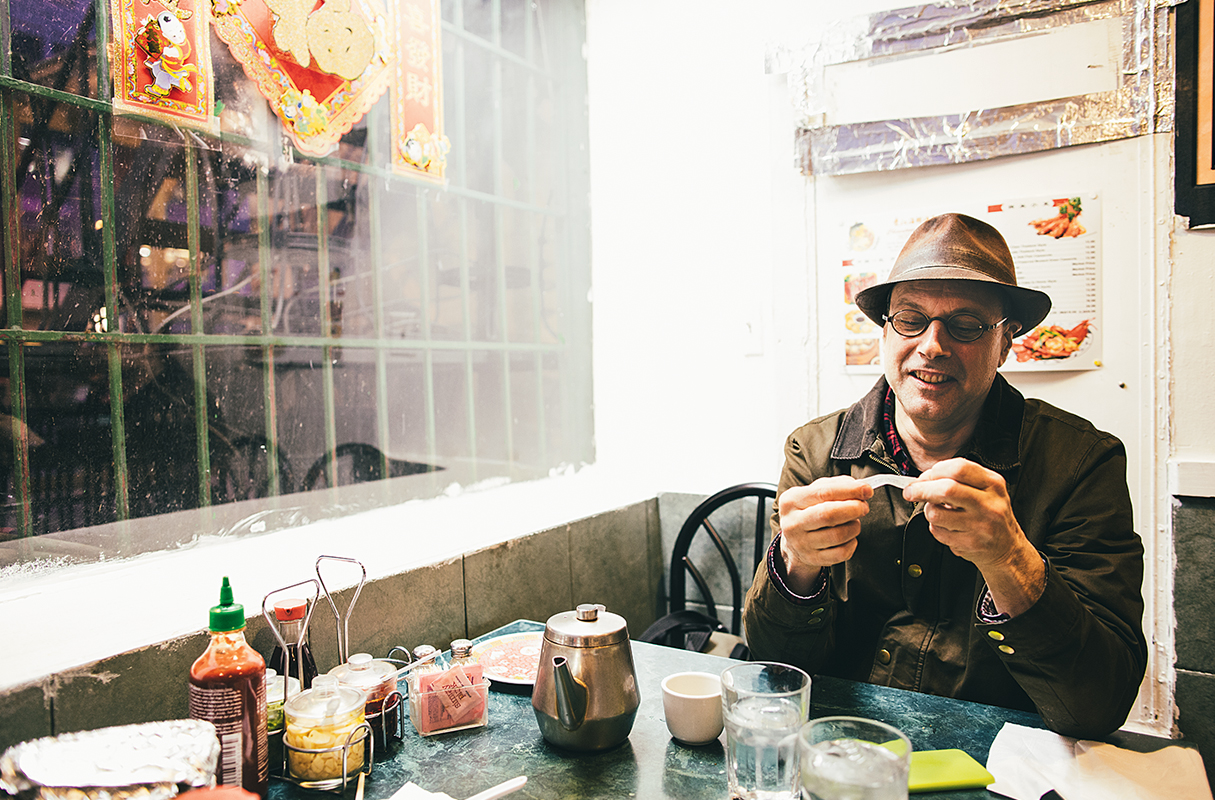 7:11 pm
Chinatown Express, Sixth Street, Northwest: "They always had the best noodles, and Chinatown always had the cheapest food you could get."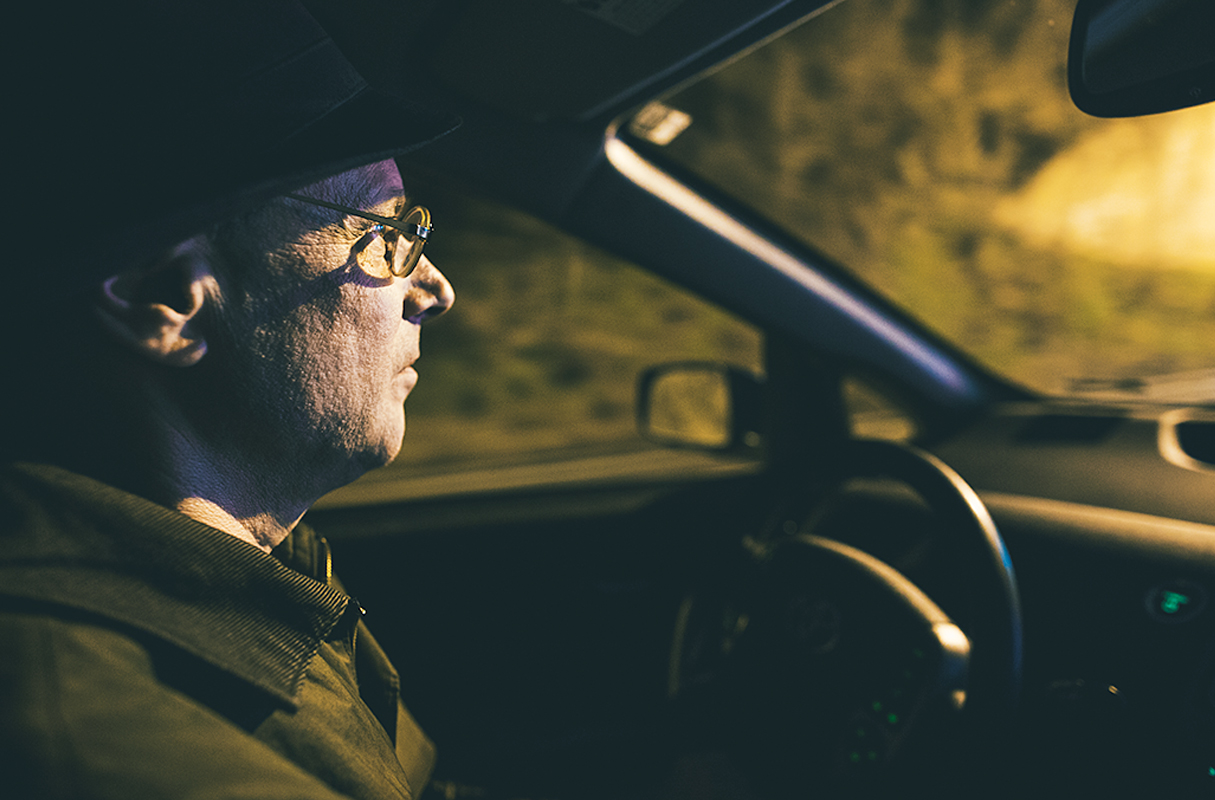 7:44 pm
"I star-rate all the songs I listen to. I can have my hands on the wheel and say to my phone, 'Hey, Siri, rate this four stars.' The geek in me has figured this stuff out."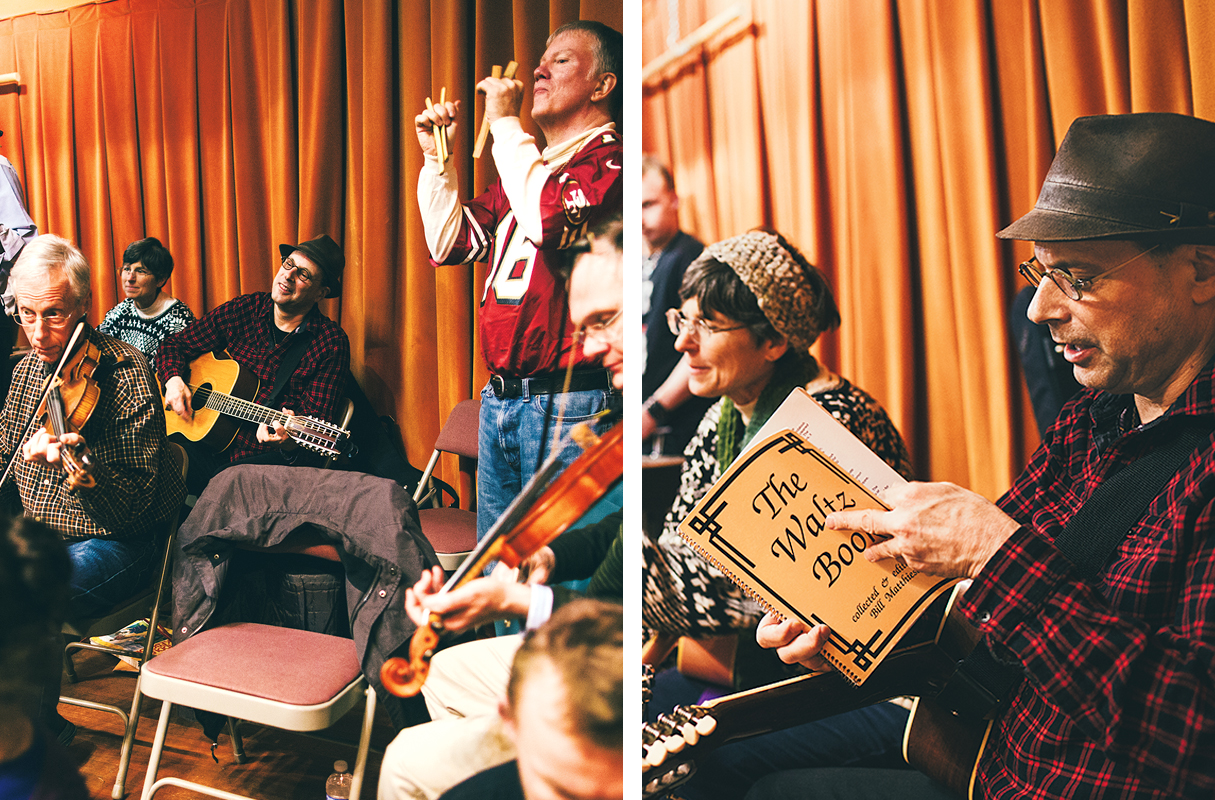 8:30 pm
Playing guitar at the Friday-night contra dance at Glen Echo's Spanish Ballroom: "Although it's music-related, it's very different than anything else I do. It's welcoming to families and old people and kids. It's not exclusive in the way nightclubs can be."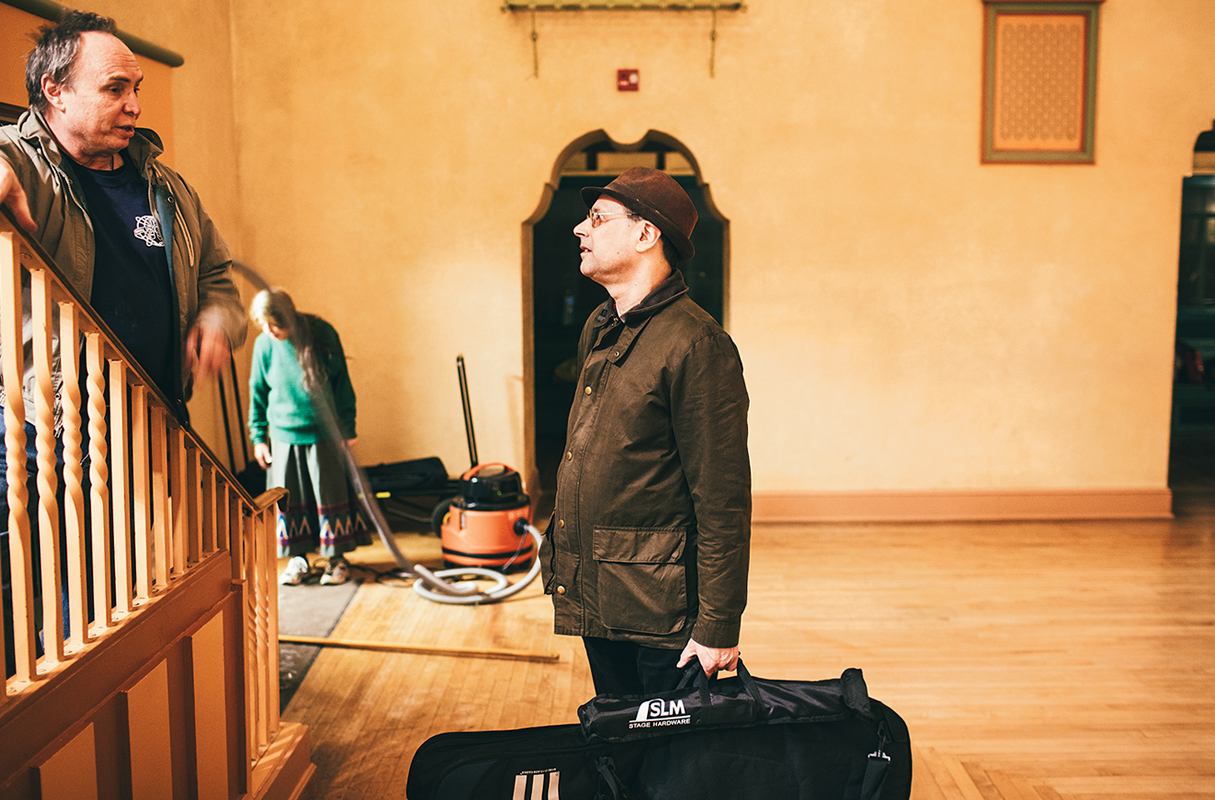 11:34 pm
Leaving Glen Echo for home: "I feel like my life could have gone one of two ways: be a musician and be onstage or do what I do now. I'm happy with the one that came to be."