National Mall, June 24-June 28 and July 1-5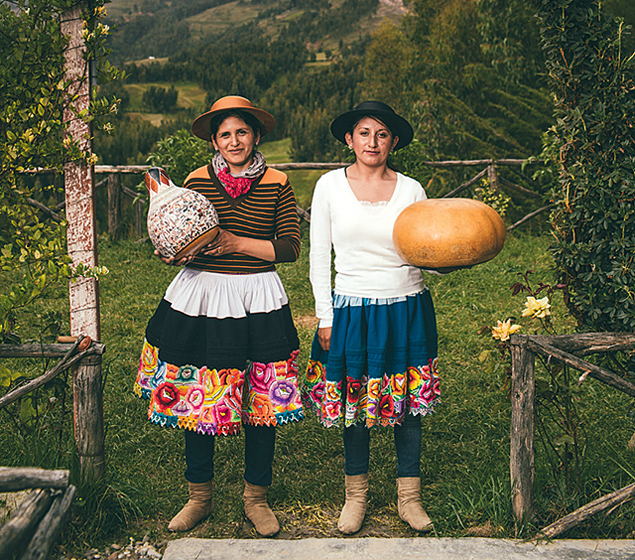 The young couple from Ayacucho, Peru, didn't have enough cash to buy pesticides for their farm. On a hilly plot, they fed their family by planting quinoa the old-fashioned way. As demand rose for organic versions of the Andean seed, they discovered they were in luck: Though they live five hours from the nearest major airport, their pesticide-free crop had become globally marketable.
Now they're making the long trip to Washington, where they're joining 105 cooks, potters, dancers, mask makers, musicians, and fishermen in sharing their life stories at the annual Folklife Festival on the Mall (free). "You can see how their traditions are connected with the past," says festival co-curator Cristina Díaz-Carrera, "and what choices they've had to make to adapt to the different environments they're confronted with."
At this ten-day event, weavers explain why they prefer working with natural dye and wool; the Kukama people describe how radio helps them preserve their language through multiple generations; and groups from the Cuzco region construct a suspension bridge out of rope—a ritual that dates to the Incan empire.
Named Pachamama, after the word for Mother Earth in Quechua, this year's festival highlights Peru's creativity and resiliency in confronting displacement and globalization. The celebration culminates with a vibrant exchange of culture, in which festival-goers have the chance to meet people they'd probably never see otherwise—even in Peru. "All the pathways for tourists lead to Machu Picchu," Díaz-Carrera says. "It's a once-in-a-lifetime opportunity to have these interactions."
And yes, in case you were wondering, there will be alpacas.
Black Cat, July 10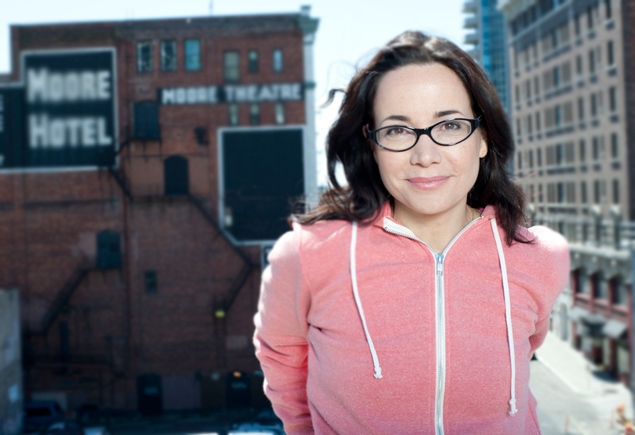 Garofalo's last major TV experience didn't go so well: She left Bravo's Girlfriends' Guide to Divorce in its first season. But the actress is coming back in July in Netflix's miniseries based on the 2001 cult-classic comedy Wet Hot American Summer. In the meantime, the alternative "it" girl of the '90s—known for her deadpan sarcasm and cynical wit—is defaulting to standup. $25.
National Building Museum, July 4-September 7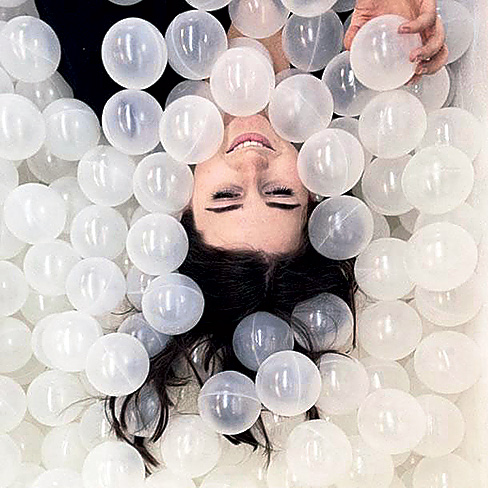 Diving headfirst into a huge pit of plastic balls isn't usually a grown-up thing to do. Until now. Nearly a million transparent balls flood the Building Museum's Great Hall, creating an enclosed, white "ocean" in which "swimmers" can splash around. Some might scoff and deem it childish, but hey, this is all going down in a museum, you know? $16.
Hillwood Estate, Museum & Gardens, July 11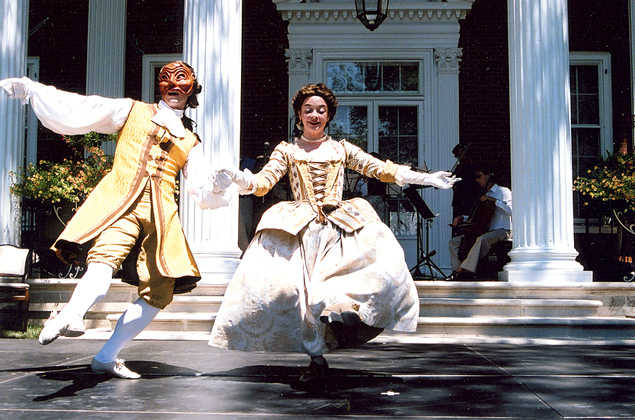 Celebrate Bastille Day than grabbing a jambon-beurre from Bread Furst and making the short trek to Hillwood for a French lunch on the grass. Guitarist Kevin Shannon provides the music, while the New York Baroque Dance Co. brings performers in fussy dresses and big hair. You can play French court games, make art, or, better yet, wait for Happenstance Theater's Madame de Pompadour-inspired characters to walk by. If you're lucky, you might even see a mime. $18.
Politics and Prose, July 2
Cohen pulled quite the move in 2001, when he followed his gig as a Re- publican Defense Secretary under a Democratic President by creating the Cohen Group, a high-powered lobbying firm. Soon enough, he added something else to his résumé: political thrillers. His latest, Collision, involves surreptitious Russians, asteroids, and lots of intrigue.
Politics and Prose, July 30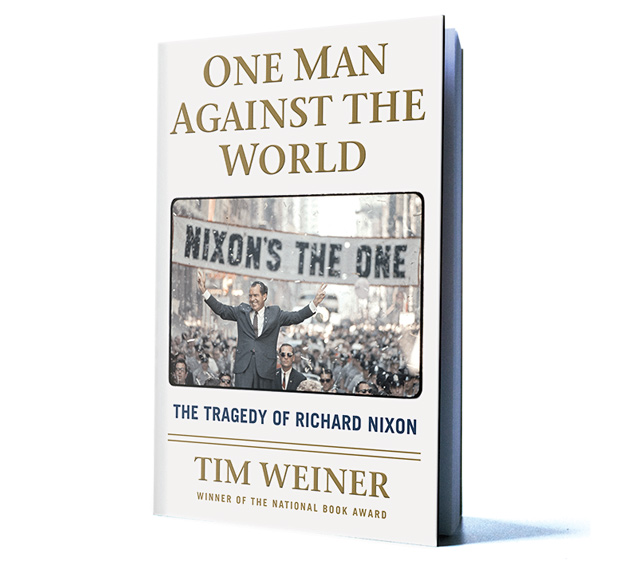 For his 2007 book, Legacy of Ashes, Weiner used declassified documents to reveal failures at the CIA. Now the award-winning author is back. In One Man Against the World: The Tragedy of Richard Nixon, he relies on a huge batch of recently disclosed documents to chronicle the most infamous American presidency in history.
Patriot Center, July 22-26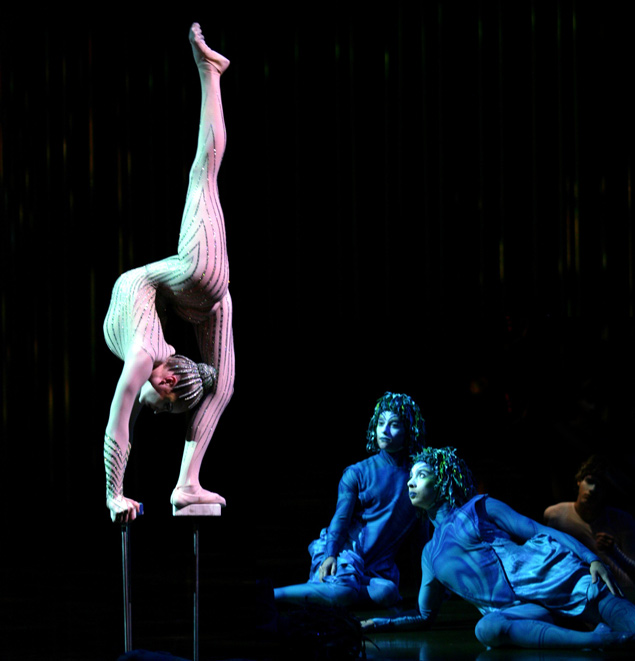 Varekai, Cirque's aerial-inspired show, first landed in Washington 11 years ago. Since then, the production has traveled to more than 20 countries and been seen by 7 million people. Expect fantastic costumes, live music, and a bunch of dancers soaring through a lush, artificial forest. $40 to $165.
Arthur M. Sackler Gallery, Opening July 11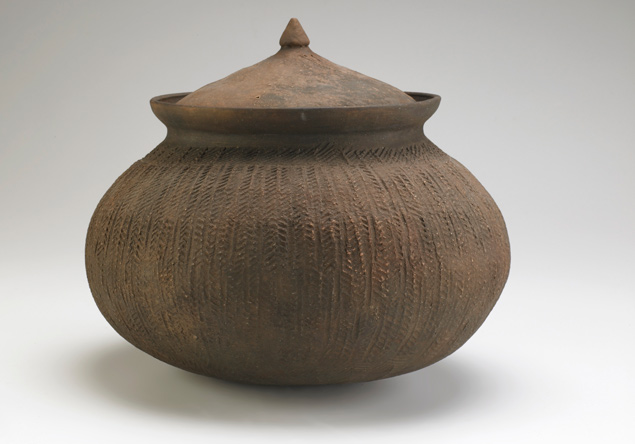 If your knowledge of Vietnamese ceramics is limited to bowls of pho, it's time to broaden your scope. This 23-piece exhibit includes weird objects—an ancient pillow!—and not-so-weird things, such as those used for storage, cooking, and dining.
Wolf Trap, July 25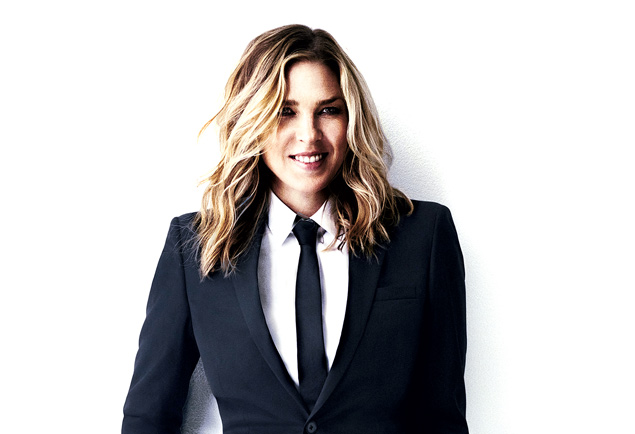 Krall's version of "California Dreamin'"—the first track on her surprisingly solemn new album, Wallflower—might remind you how depressing winter can be. Pay no mind: It's summer, and though the jazz singer's latest songs involve pensive interpretations of pop hits, there's always hope she'll sing brighter tunes as well. $40 to $75.
Multiple locations, July 23 and August 13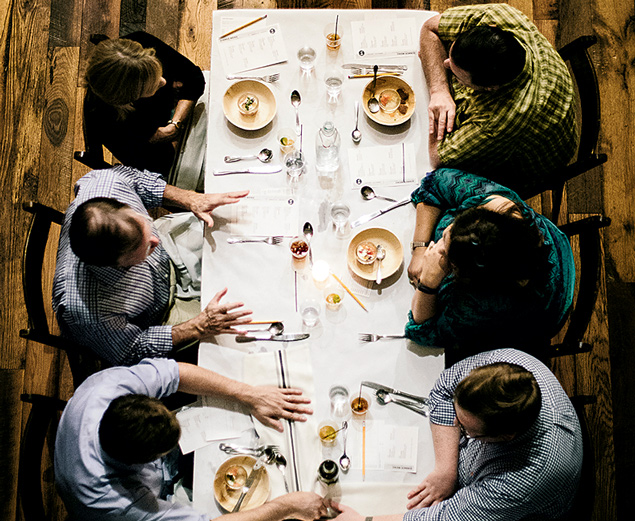 Here's what we know: Dinner is served around 7. The chefs are up-and-comers, given marching orders to cook as creatively—and experimentally—as possible. Only 100 people attend, and the dining room is somewhere on the Smithsonian premises. Everything else is a surprise. Yes, that's quite the gamble for such a hefty price. But when else will you have the chance to drink and dine at the Smithsonian? $190.
Arena Stage, July 10-August 13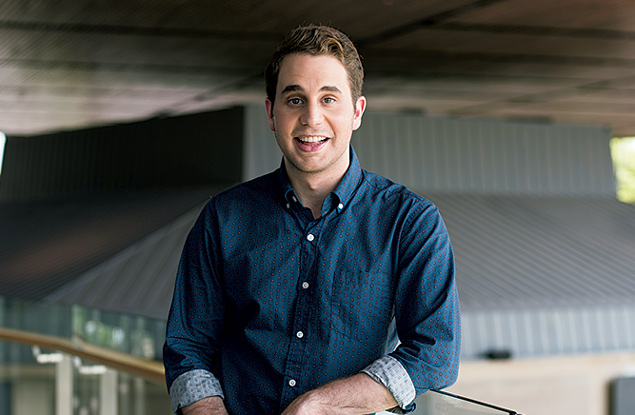 Ben Platt isn't afraid to play the outcast. The 21-year-old actor—best known as magic-trick-obsessed Benji Applebaum in the movie Pitch Perfect and its sequel— stars as the title character in Dear Evan Hansen, a world-premiere musical directed by Michael Greif (Rent, Next to Normal).
Like Benji Applebaum, Evan Hansen has trouble fitting in. After a private letter goes public, he takes on a fake identity and gets caught in a web of lies. The play tackles deceit, self-discovery, and the drawbacks of social media. "Every thought that you decide to post is just given free rein to be judged," Platt says. "We're having to make these decisions daily: 'Am I okay with this being everyone's view of who I am?'" It's a very modern, relatable conflict, which is part of what drew him to the role: "I like to do projects that people can see themselves in."
Hansen journeys to a greater self-awareness, unlike the one-dimensional yet irresistibly charming Applebaum of Pitch Perfect. The stage role's physical demands are also greater: Acting and singing in eight shows a week is no easy feat. For Platt, that only makes the reward greater: "I get to give my whole self."
Until this gig, he had visited Washington only twice—for a wedding and for the obligatory eighth-grade field trip. Platt will be in town for two months this summer, fulfilling one of his longtime ambitions: "My dream ever since I was a kid was to do original, musical theater. It's quite a big bite to chew, but I'm real­ly excited." $40 to $90.
National Portrait Gallery, July 3-May 15, 2016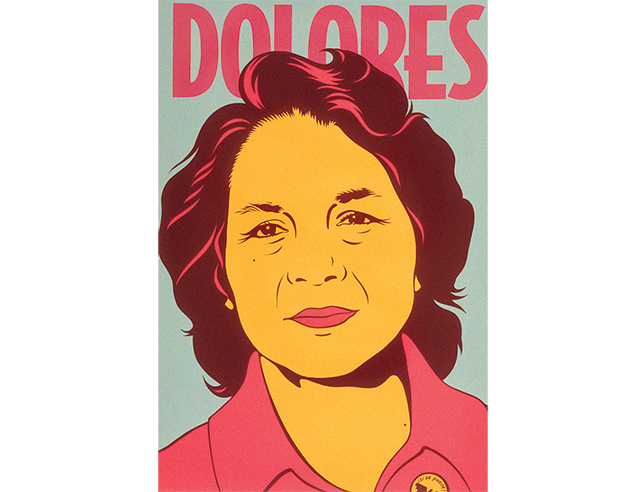 You know about Ronald Reagan, Martin Luther King Jr., and Amelia Earhart. They've been honored in the Portrait Gallery's One Life series, which highlights important figures in US history. But do you know Dolores Huerta, who in the '60s became one of the first female labor leaders to rally for farmworker rights? "She still needs to be recognized," says Taína Caragol, curator for Latino art and history. "She was fundamental in everything the National Farm Workers Association achieved." The show includes Huerta's 2012 Presidential Medal of Freedom.
Kennedy Center, July 7-August 16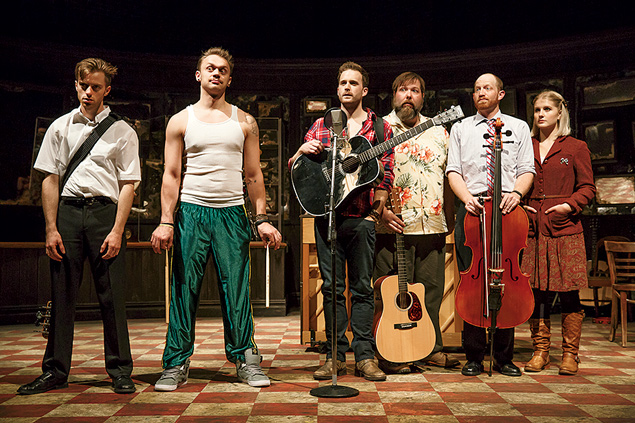 Enda Walsh wrote the book for this adaptation of the indie Glen Hansard/Markéta Irglová film about an Irish busker and a Czech singer/pianist that made the world say "aww." The stage musical won a Tony in 2012 and promises to leave you with a warm glow that should last longer than Hansard and Irglová's real-life relationship did. $65 to $150.
Smithsonian American Art Museum, July 3-February 19, 2017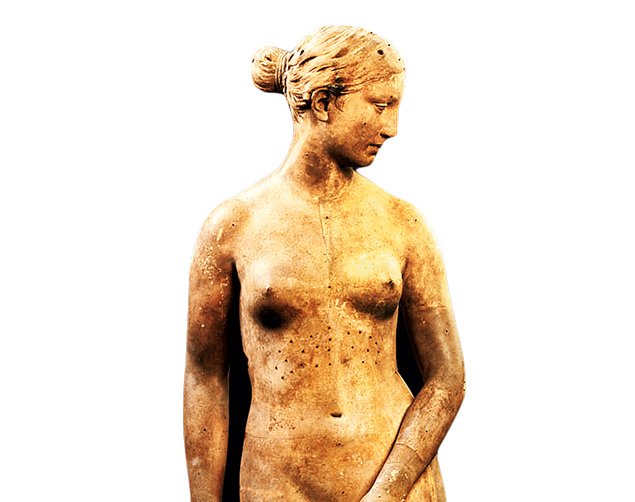 Hiram Powers spent time in Washington making a sculpture of Andrew Jackson before settling in Italy in the 1830s. This exhibit, which features finished and unfinished sculptures alongside tools and plasters, takes you inside the studio of the artist, considered one of the most groundbreaking sculptors of his day.
Multiple venues, July 9-August 2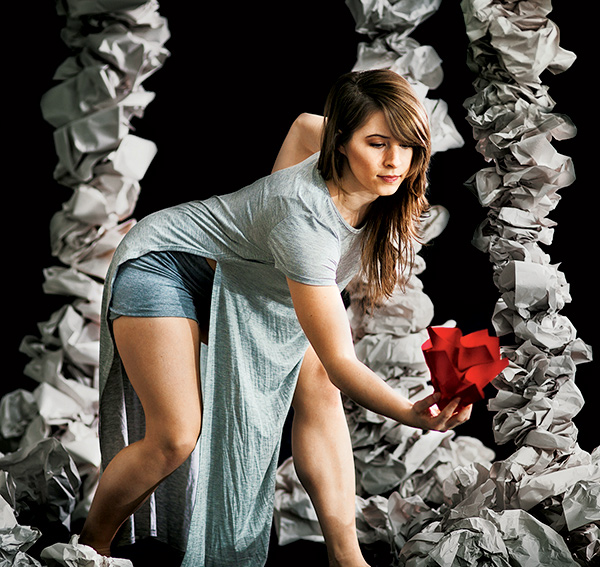 You haven't lived till you've seen a pair of dancing cranes. Not the birds or even their origami counterparts. We're talking choreographed movements from high-rise construction machines—all part of Capital Fringe's tenth arts festival. This year, it features 130 productions, 5,000 artists, and 20 venues, including Fringe's new permanent headquarters in Trinidad. $17 plus a one-time $5 Fringe button; multi-show passes available.
Nationals Park, July 13-14
Swift has pulled off the niftiest PR stunt in recent memory: The former country star seamlessly transitioned into pop while veering tabloid attention away from her love affairs and toward her fierce lineup of fe-male friends. Forget the starry-eyed girl with the guitar—her "1989" tour is all about the empowered, media-savvy woman—no cowgirl boots in sight. $54.50 to $134.50.
S. Dillon Ripley Center, July 9 and 11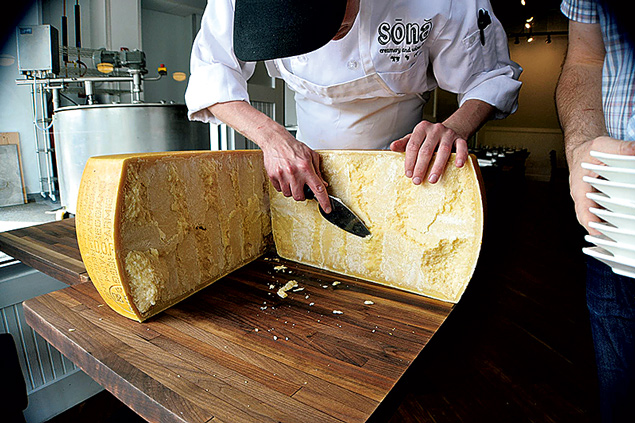 A weeknight history lesson might sound boring, except this isn't your usual class. Sona Creamery owners Conan and Gen O'Sullivan lead a two-part, sample-filled course on cheese's history, followed by a demo at Mess Hall, a culinary "incubator," on making your own. $95.
Multiple venues, July 15-25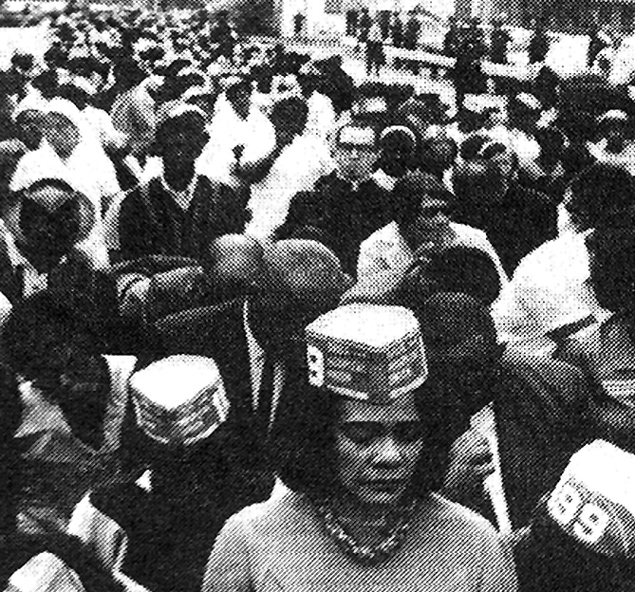 Stories of the civil-rights movement's foot soldiers: Films include I Am Somebody, a documentary about hospital workers on strike in 1969, and Talk to Me, the 2007 movie about DC radio star Petey Greene, plus panels with the likes of Clarence Jones, Martin Luther King Jr.'s speechwriter and friend. Free.
Studio Theatre, July 15-August 9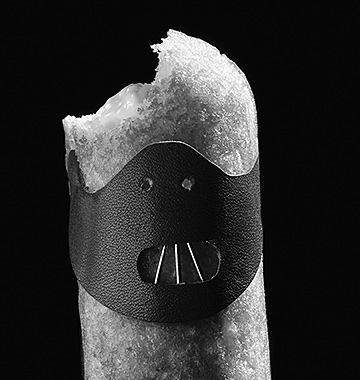 Hannibal Lecter fans, this one's for you. This spoof takes The Silence of the Lambs and turns it into a satirical musical packed with zingers and raunchiness. Hello, Clarice? More like hello, tap-dancing lambs. $40 to $45.
Wolf Trap, July 18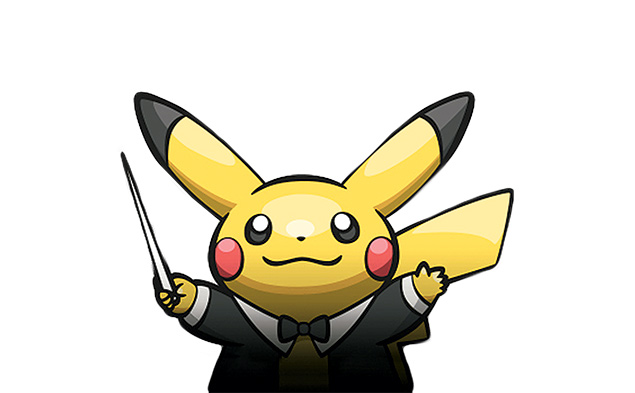 Chances are you have a friend who's a fan of Pokémon or who loves the National Symphony Orchestra. In both cases, this video-game concert is simply too weird to pass up. Apparently, the audience tends to dress in costume. $25 to $45.
RFK Stadium, July 4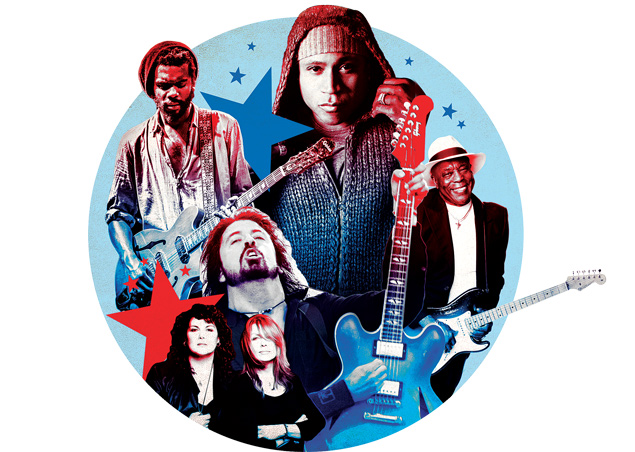 Foo Fighters, led by former Washingtonian Dave Grohl, celebrate their platinum anniversary with a Fourth of July bash involving fireworks, motorcycles, and barbecue. Rocking out alongside artists featured on the band's recent HBO docu-series, Sonic Highways, they join the likes of LL Cool J, Heart, and Joan Jett & the Blackhearts. $78.
Wolf Trap, July 3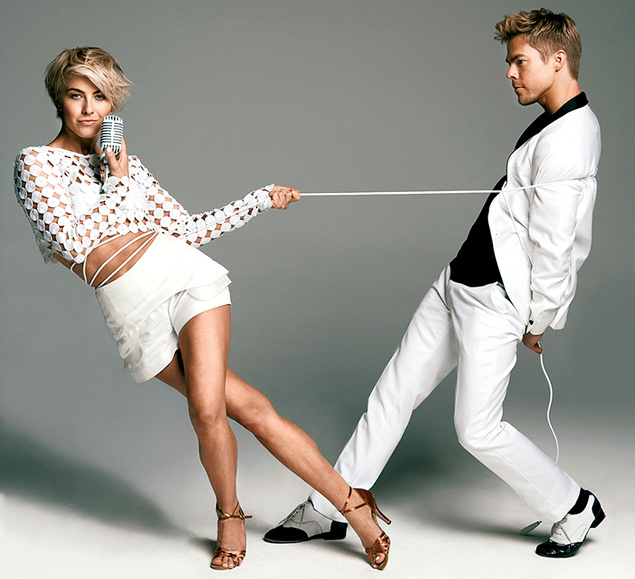 True or false: Dancers now rival the celebrity of pop stars. In the case of Derek and Julianne Hough, this is most certainly true. The brother/sister team, who rose to prominence on Dancing With the Stars, deliver energetic, fast-paced performances. Their Move tour hits 42 cities, combining elaborate costumes and staging with live vocals and a variety of dance styles. $25 to $55.
U Street Music Hall, July 2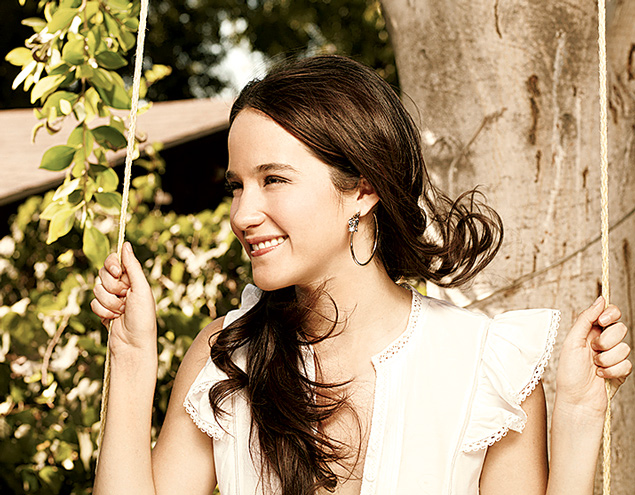 Sariñana was an actor in Mexican telenovelas before she made a really good album called Mediocre, and her career has steadfastly refused to make sense ever since. No matter what language she's singing in (in English, she sounds kind of like Zooey Deschanel), Sariñana always comes off as if she knows more than she's letting on, which makes it so much fun to be baffled by her. $15.
Dance Place, July 10-11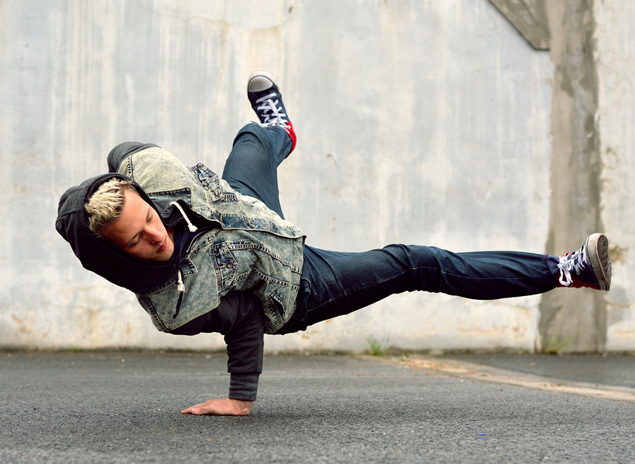 Rap, breakdancing, and poetry converge at this piece by self-taught choreographer Raphael Xavier, who uses street dancing to tell of his 20-year artistic journey. $25 to $30.
Verizon Center, July 6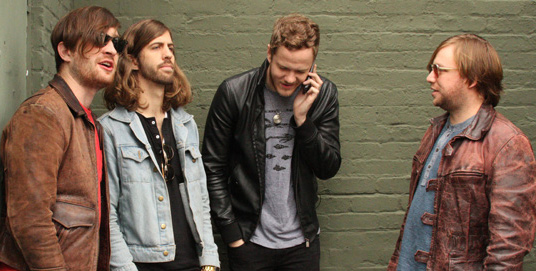 It's easier to hate Imagine Dragons than to dislodge its choruses from your skull. The Las Vegas band's new release, Smoke + Mirrors, has even more blunt-force earworms than its predecessor—the band's first single, "I Bet My Life," sounds like the Lumineers strapped to the front of a runaway truck, trying to wake the driver with loud harmonies, foot stomps, and desperate hand claps. $29.50 to $69.50.
26. Dierks Bentley
Jiffy Lube Live, July 10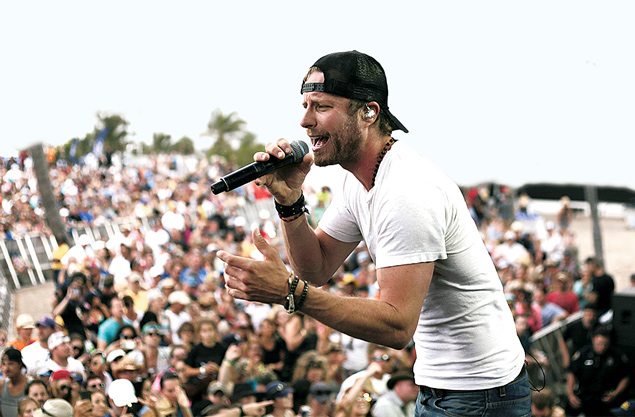 The country star's lyrical inclinations don't go much deeper than bourbon, beat-up trucks, and calling women "baby," but his anthem for uproarious flying—"Drunk on a Plane"—is impossibly catchy. Plus, it's hard to get too judgmental about someone who shares our penchant for mini-bottles. $31.25 to $56.
Arlington Cinema & Drafthouse, July 10-11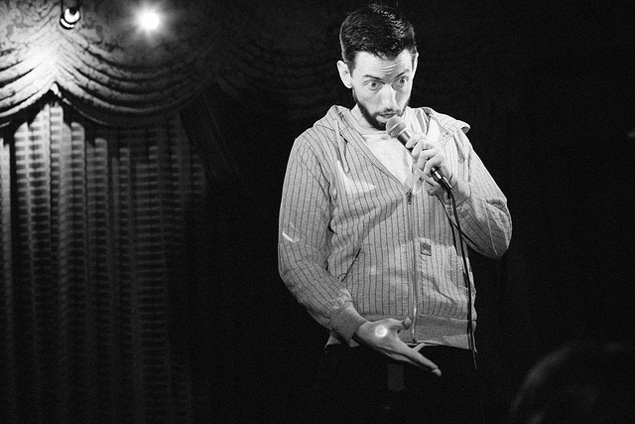 Brennan got his start in the very Hollywood setting of MTV's Singled Out, writing jokes for Jenny McCarthy and presumably hating every second of it. He eventually left the "keep 'em or dump 'em" life behind to help write Chappelle's Show. Now he's earning even more street cred by performing standup. $20.
National Museum of American History, Opening July 1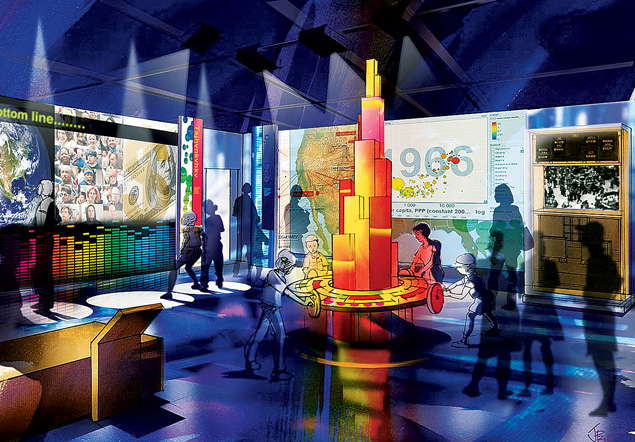 It's been seven years since the museum unveiled its five-story atrium and Star-Spangled Banner gallery. After two years of renovation, the time has come for another reveal: the first floor of the new west wing, featuring 45,000 square feet of renovated space. It's a monument to American innovation (and spending power—construction costs were about $63 million). Peek inside Ralph Baer's workshop, home to the first video game. Play with turntables and learn about the birth of hip-hop in the Bronx. And—because no museum visit is complete without a photo op—pose in front of the new gallery of numismatics, where a colossal vault door protects some of the rarest money in the world.
This article appears in our July 2015 issue of Washingtonian.