Visitors ply the narrow cobbled streets of Annapolis in all seasons. Even in winter, hardy foreign tourists in anoraks huddle over guidebooks looking for crabcakes—though we'd recommend a piping-hot bowl of noodles at Joss Cafe & Sushi Bar (195 Main St.; 410-263-4688). It's only after Commissioning Week at the US Naval Academy in late May that the warm weather brings out the weekend crowds, swamping City Dock, while the traffic on Main Street becomes a conga line of muscle cars and sporty convertibles.
The town's enchantments are still available in high season, though the day-tripper needs a clear plan to navigate through the noise. Parking is the first question: Even when the meters shut off at 7:30 pm, space is tight. If you don't luck into a spot on your first loop downtown, head for the state government's Calvert Street Garage, at 19 St. John's Street, which is free (and free of state workers) after 6 pm. Cut across the historic, leafy campus of St. John's College on your way back and enter downtown Annapolis via the school's long, sloping brick walk.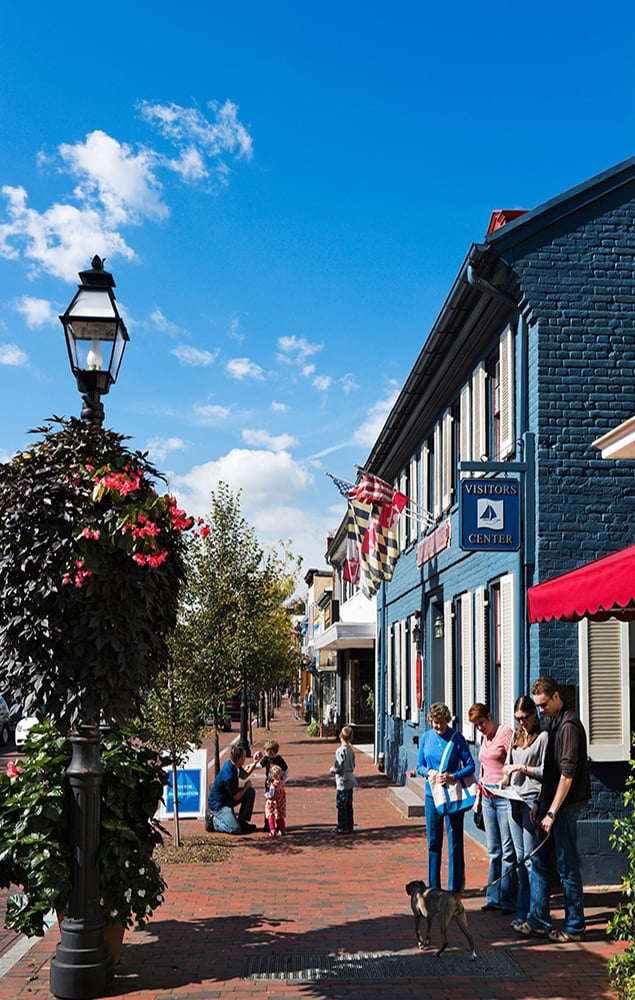 Straight ahead, at the end of picturesque Prince George Street, is the Naval Academy's Gate 1, the main entrance for visitors. Once you're through the Visitor Access Center's airport-style security checkpoint (government-issued ID required), stroll up Porter Road, pass the blue-green-domed chapel, and duck into the US Naval Academy Museum in Preble Hall (410-293-2108). Maps and other displays on the first "deck" illustrate the story of American sea power, but what you'll tell friends about is the eerie collection, at the back of the second floor, of exacting ship replicas constructed by French prisoners of war from the leftover meat bones in their jailhouse dinners.
Exit the academy through Gate 3, near the museum, onto Maryland Avenue, a sleepy thoroughfare that serves as a laid-back alternative Main Street for Annapolis natives and "Johnnies," the hippieish and hipster students of St. John's. Take a quick break from colonial history at Ka-Chunk!! Records (78 Maryland Ave.; 410-571-5047), whose vinyl-heavy stock is good for a nostalgic blast—which those without a turntable can satisfy with a rock-art poster or tee. A few doors up is Navette (88 Maryland Ave.; 410-280-1590), where locals go for slightly upscale vintage duds.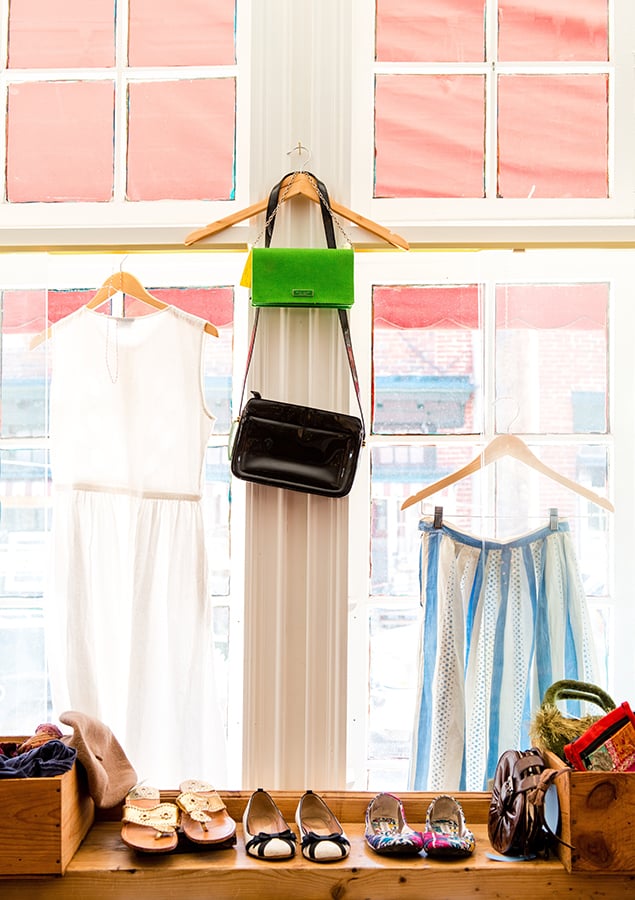 Cross over the State House grounds and slip through the alley on the far side to land at Vida Taco Bar (200 Main St.; 443-837-6521), a new, cheerfully crowded "farm to taco" joint whose pub tables and ample windows offer a perfect vantage to watch the passing parade while you munch the meaty (and crabby) fare. The blue margaritas are only the flashiest of its wide selection of cocktails.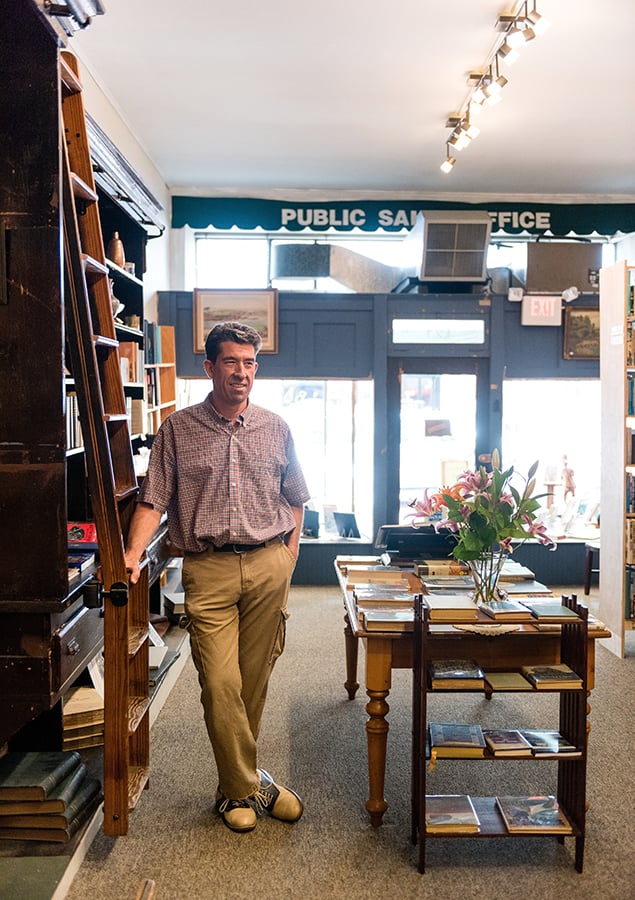 Taste buds sated, head downhill to Back Creek Books (194 Main St.; 410-626-1363), a meditative oasis occupying a converted pawn shop and filled with rare editions of nautical adventures, local histories, and quirky out-of-print titles—which may make for more interesting Annapolis mementos than you'll see in the T-shirt-and-curio huts that line Main. Even if you find nothing to buy, the shop is worth a stop to discuss Annapolis lore with low-key, knowledgeable owner Rock Toews or just to enjoy a few moments of shade, with Toews's choice of jazz playing in the background.
As the sun dips lower, wend your way to the water and along the row of marina slips known as Ego Alley (for the boat-proud who gather there to show off their craft) to the water-taxi stop. Watermark, a company offering harbor and bay cruises, also ferries citizens and carousers alike to Eastport, a neighborhood across the harbor. Hop a five-minute, $3-a-person ride through a forest of boat masts to the landing at Chart House restaurant, then walk a block to Severn Avenue and two blocks to the right to the Boatyard Bar & Grill (400 Fourth St.; 410-216-6206), housed in a Key West-style bungalow. Have a cocktail on the porch or take a table in the boisterous dining area—try the crab macaroni and cheese or one of the Cajun comfort-food specialties.
RELATED: 5 Great Places to Eat in Annapolis
If it's still light, there's time for a walk up Sixth Street and over the Spa Creek Bridge—make sure to pause midway and take in the rows of handsome boats at the Annapolis Yacht Club as well as the smaller vessels skimming across the silvering harbor.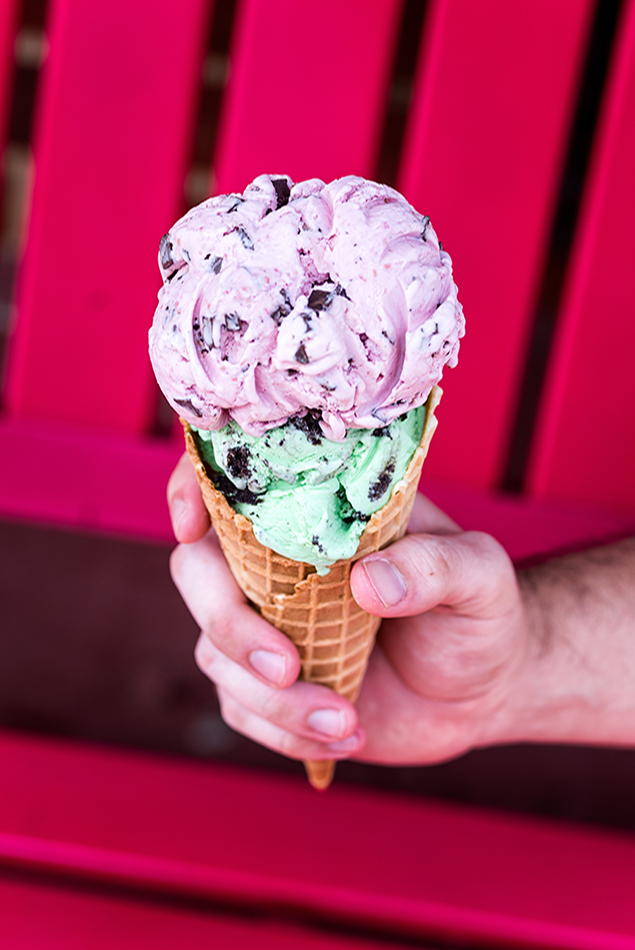 If you have any room left in your tummy, line up for a cone at the traditional go-to, Storm Bros. Ice Cream Factory (130 Dock St.; 410-263-3376) or the relative newcomer, Annapolis Ice Cream Company (196 Main St.; 443-482-3895), which concocts its selections in the back of the shop—hunks of crust and baked apple jut from the apple-pie flavor. A generously scooped cone will provide company back to your car and finish off a perfect summer visit to Maryland's bustling little capital city.