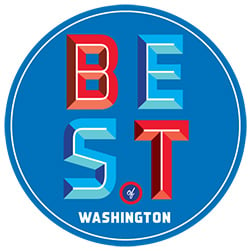 Best for Barbecue Fans: Denizens Brewing Co.
Montgomery County's largest production brewery teamed up with the BBQ Bus for a taproom and beer-garden menu of smoked meats, sandwiches, and classic sides. Our order: a tender brisket platter with crunchy slaw and Memphis-style 'cue sauce to go with that robust Southside Rye IPA.
1115 East-West Hwy., Silver Spring; 301-557-9818.
Best for Homebrewers: 3 Stars Brewing Company
We love the ambitious beers from this brewery in DC's Takoma, but DIY fans can stop by its homebrew shop—the only one of its kind in the District. Beginners will find starter kits and recipes, while advanced producers can buy bottling equipment and a large selection of grains and hops.
6400 Chillum Pl., NW; 202-670-0333.
Best for Beer Nerds: Bluejacket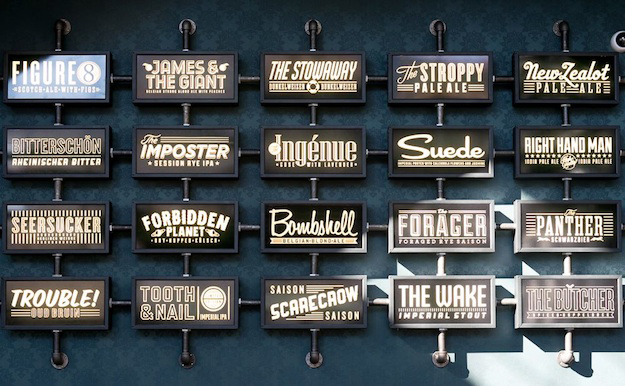 "A brewery without boundaries" is the fitting tagline for this Navy Yard spot, which serves 25 house-made beers—including five cask ales—at all times. Searching for a mole-inspired stout brewed with chilies or a five-week-fermented farmhouse ale? This is your place.
300 Tingey St., SE; 202-524-4862.
Best for Cyclists: Old Ox Brewery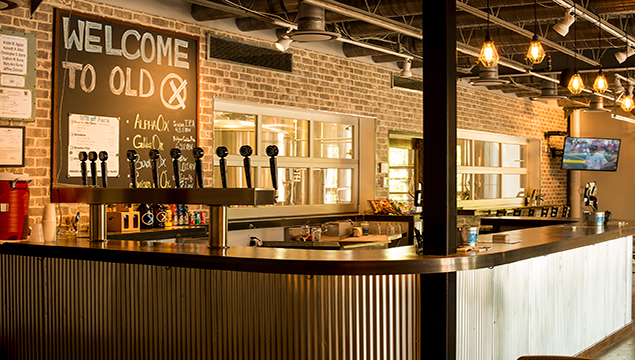 A brewery sign appears around mile marker 25 of the W&OD Trail, a cue for thirsty bikers to break for a refreshing summer lager, eats from rotating food trucks, and any needed quick fixes—Old Ox offers tire air, tools, and cycling jerseys.
44652 Guilford Rd., Suite 114, Ashburn; 703-729-8375.
Best for Outdoor Fun: Bardo
Most DC breweries occupy warehouses, but Bardo's brewpub sprawls out over a yard fit for 400—grab a creative draft such as the spicy Bunbaberg Ginger Beer and play corn hole, catch an outdoor movie, or listen to live tunes. An even bigger sibling is planned for Navy Yard this year, designed to include a bike shop, a dog park, and possibly a kayak ramp.
1200 Bladensburg Rd., NE; 762-233-7070.
Best for Locavores: Caboose Brewing Co.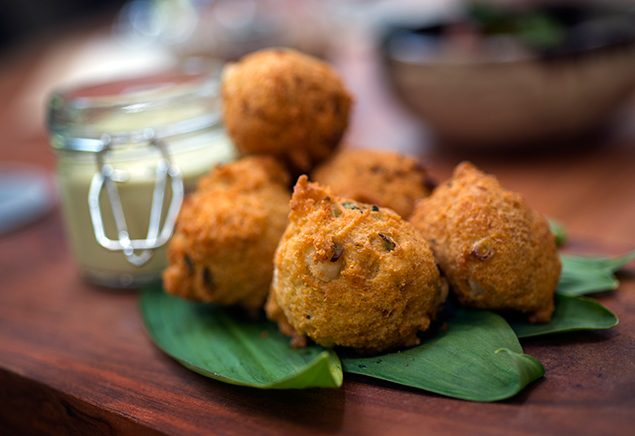 Pennsylvania-rabbit pot pie and hushpuppies made with foraged ramps aren't typical pub fare, but Vienna's new beer spot aims higher than average. Chef Brandon McDermott, formerly of Lincoln, works in tandem with onetime Heavy Seas brewer Chris Mallon for a stellar lineup of food-friendly brews—including a citrusy wheat beer perfect for summer—and locally sourced dishes.
520 Mill St., NE, Vienna; 703-865-8580.
Best for Animal Lovers: Hellbender Brewing Company and Lost Rhino Brewing Company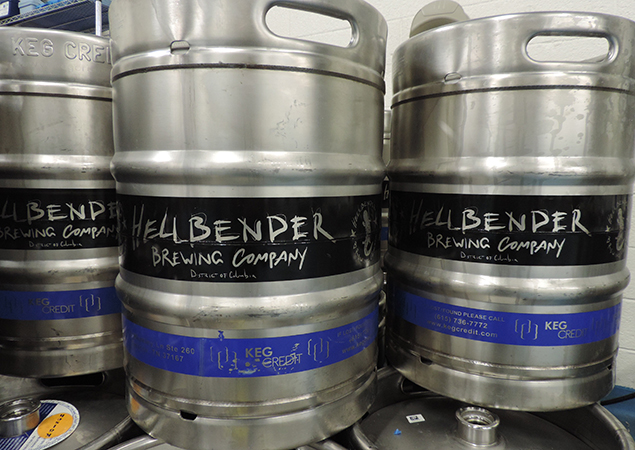 Not only does the sustainably minded Hellbender utilize a Belgian mash filter—more water- and energy-efficient than comparable systems—and send spent grain to local farmers, but it raises funds and awareness for the threatened North American Hellbender salamander. More into mammals? Ashburn's Lost Rhino supports organizations that protect the animal the brewery is named for.
Hellbender, 5788 Second St., NE; 202-827-8768. Lost Rhino, 21730 Red Rum Dr., Ashburn; 571-291-2083.
This article appears in our July 2015 issue of Washingtonian.