Welcome back to the Summer Drinking Showdown! Yesterday was a close race between 1905 Bistro & Bar and Garden District, but luckily for all the rooftop fans, 1905 managed to pull off a close win.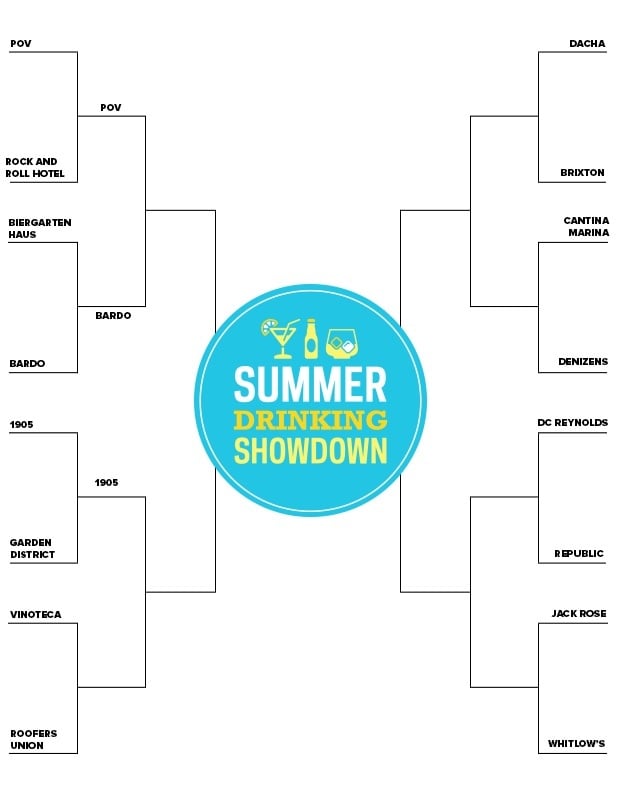 Today's matchup pits another two popular neighborhood spots against one another. Vinoteca boasts two outdoor areas to hang on U Street: a front patio, perfect for sipping happy hour sangria, and and an Italian-esque back plaza for rolling bocce in the sun. Over in Adams Morgan, Roofers Union has turned the old Reef rooftop into a hip hangout for boozy slushies that are worth the climb.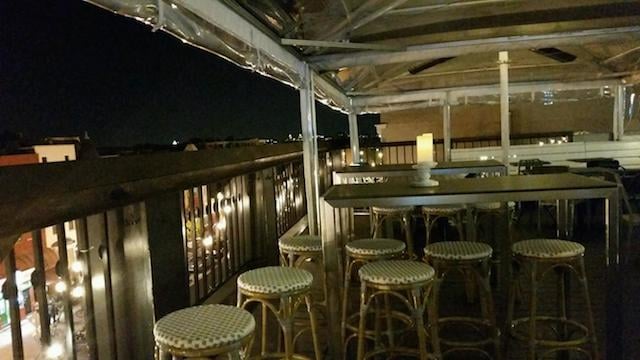 So which is better: games on the ground level, or a cold one with a view? Vote for your favorite bar.