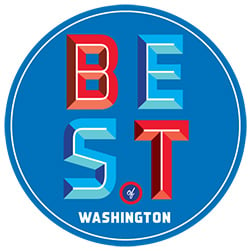 There was once a glorious time in American history when the clanks and buzzes of a pinball machine were never too far away. Now those sounds have been mostly silenced, the machines have been dismantled, and even DC's National Pinball Museum has been shuttered. (Yes, at one point we had a pinball museum.) But not at Lyman's Tavern, in Petworth, where a wall of pinball cabinets still lights up the dark bar with such themes as Tron, AC/DC, and The Walking Dead. Bonus points if it's your birthday, because Lyman's offers a drink-for-free deal (but don't forget your ID to prove it). 3720 14th St., NW; no phone.
Best Music Venue for the Vertically Challenged: Black Cat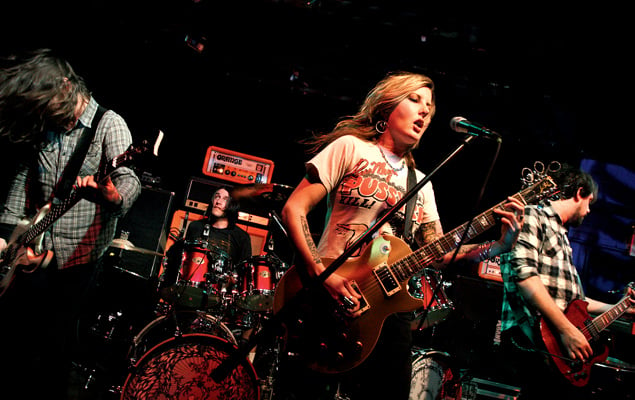 Unless you push your way to the edge of the stage, most music venues don't offer good sightlines to their, ahem, more diminutive fans. And why go to a show at all if you're going to spend the evening staring at the back of the guy in front of you? The Black Cat is far more forgiving to concertgoers who top out at five-foot-nine (in thick-soled shoes). The room is wider than other small clubs like the Rock & Roll Hotel, while risers in the front right corner and at the back wall give shorter audience members a view over the rest of the crowd's heads. 1811 14th St., NW; 202-667-4490.
Kids these days—they only want to dance to newfangled electronic music, with its boring beeps and bass drops. Instead, how about taking part in an old-fashioned hoedown at the DC Square Dance Collective's huge monthly party full of do-si-dos and promenades? We know what you're thinking: How could this possibly be cool? But the event caters to the young and old and creates an atmosphere of infectious joy as you and your partner spin around to the band echoing through the halls of St. Stephen's Church, where each dance is held. Plus, it's BYOB, so you can take a break from the action and drink a beer in the pews—and admission is just $5. 1525 Newton St., NW.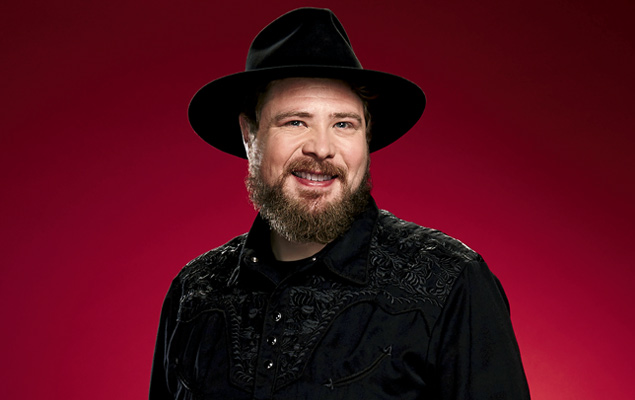 On Wednesday nights, Madam's Organ in Adams Morgan is taken over by a bearded man in black—a walking country-music encyclopedia whose five-piece band, Human Country Jukebox, plays Hank Williams, Johnny Cash, and whatever classics you request. (Think "Amarillo by Morning," not "Sweet Home Alabama.") Gregori, a real-estate attorney by day, was a contestant on The Voice earlier this year; his 9:30 pm shows have gotten busier since then, but you can still come late and find a seat or a place to dance near the stage. Don't forget to order a pitcher of Shiner—and to buy the man a whiskey. 2461 18th St., NW; 202-667-5370.
Opening June 20, this striking new library may become the heart—and brain—of Silver Spring's downtown. The sleek library is enclosed in glass and filled with plenty of natural light and seating for curling up with a book. Kids can spend hours reading (or being read to) in the children's area on the fifth floor. A "tech bar" provides demonstrations, such as how to use an e-book. There's also the Digital Media Lab with PCs and Macs equipped with software such as Adobe Lightroom and Photoshop, computerized catalogs with touch-screen, and free wi-fi throughout. 900 Wayne Ave., Silver Spring; 240-773-9420.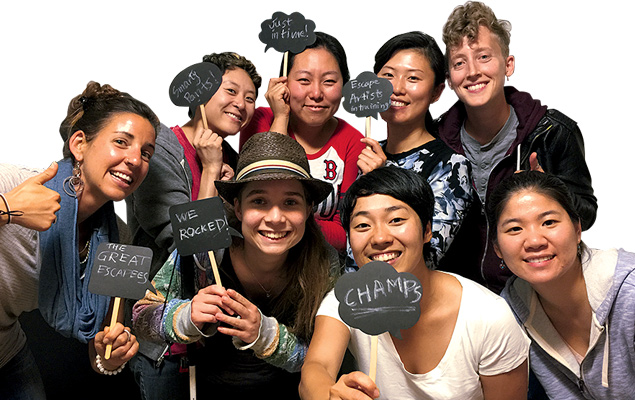 You're locked in a room, and a safe clicks open to reveal a cryptex—an intricate puzzle that holds the key to escape. You have minutes to open it or be caught in the act of political espionage. Politics not your thing? Book the Gallery Heist, where you and your team must solve an art theft before the perpetrators flee the country. Created in Japan in 2007, escape games hit the US in 2012. Escape Artist DC is one of three companies in the area. (Escape Room Live DC in Glover Park offers James Bond-esque scenarios, while Room Escape Adventures in College Park locks you in a room with a chained zombie.) Whether or not you solve the puzzle, when time is up you'll be released from the room intact—though your pride may not be. 720 I St., SE; 301-502-2043; $18 to $20 a person.
If you're packing heat, there's no hotter place to practice than this massive facility. With two 25-yard ranges and a 50-yard range, it's open to pistols, rifles, and shotguns, and it offers every bell and whistle—high-tech ventilation systems; a retail section with ammo and rentals; and a variety of classes including the popular "ladies night" intro to handguns. The staff is non-intimidating to beginners yet knowledgeable enough to assist an expert shot. It's also home to the Scenario House—a 22,000-square-foot area with more than 65 rooms that can be configured to mimic your home, school, office—so you can practice shooting in situations that closely replicate real life. 44620 Guilford Dr., Suite 100, Ashburn; 703-723-5173.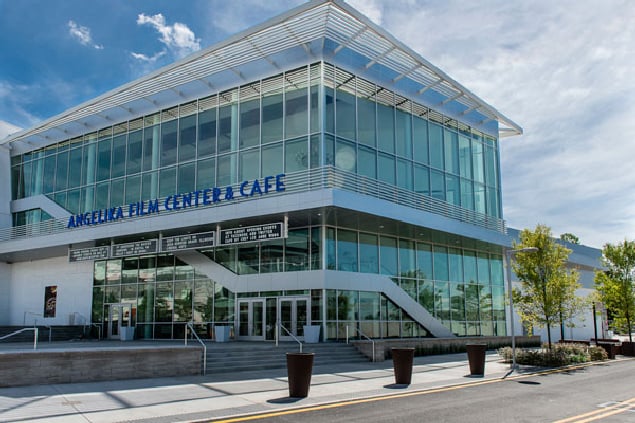 This glassy and mod Mosaic-district building looks more like a lavishly funded art center than a multiplex. We love it for its wide selection—from starry blockbusters to quirky indies and cinema classics—plus its plush chairs and assigned seating. Then there are the concessions, which include kimchee-topped hot dogs and the most addictive popcorn we've found, graced with toppings such as terrific tandoori yogurt. 2911 District Ave., Fairfax; 571-512-3301.
This 77-year-old Art Deco theater reopened a month ago after a nearly yearlong renovation. As part of the celebration, it screened Little Miss Broadway, charging 1938 prices (50 cents for adults) and inviting moviegoers to show up in period dress. Excellent entertainment and a trip back in time: That pretty well sums up the theater, an anchor of the eminently livable town Eleanor Roosevelt midwifed in the Depression—today a place of artists, activists, and thinkers. When not marking a milestone, the theater shows first-run films on a 40-foot-wide screen. While Washington has other restored theaters, the Old Greenbelt offers another reason to love it: All tickets are less than $10. 129 Centerway, Greenbelt; 301-329-2034.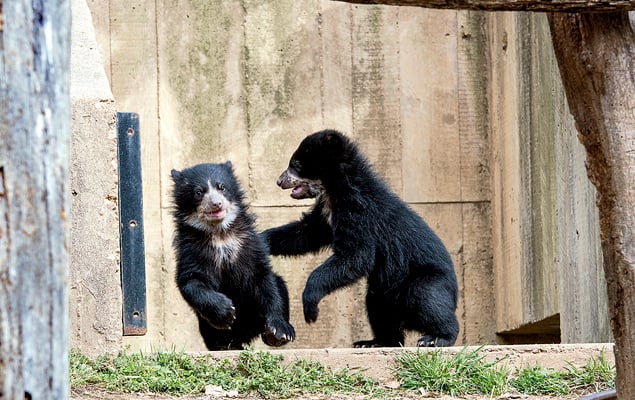 Yes, giant pandas are adorable. But Bao Bao is so 2014. If you're looking for some amazing little furballs this year, look no further than the National Zoo's new Andean bear cubs, Muniri and Mayni, who can be found climbing, crawling, and rolling around. The cubs, born last November, are curious, playful, and far more social than Bao Bao. And there are two of them. Plus, as bears that are not pandas, they've got a much shorter line to see them.
There are lots of candidates in this category, given the recent wave of shows supposedly set in DC (even if not filmed here)—Veep, Scandal, House of Cards, The Americans, Homeland. But the best is one you wouldn't expect: AMC's The Walking Dead. After four seasons killing zombies in and around Atlanta, the series moved its characters to Alexandria, where they found a walled community powered by solar panels and overseen by an Ohio congresswoman. (They nailed it, didn't they?) The journey breathed new life into the flagging drama, even though any survivalist can tell you the narrow cobblestone streets of Old Town would make for a bad getaway from the undead.
This article appears in our July 2015 issue of Washingtonian.