Welcome back to the Summer Drinking Showdown! Yesterday U Street wine bar Vinoteca went up against Roofers Union, and while the bocce bar put up a good fight, Roofers hammered it out of the competition.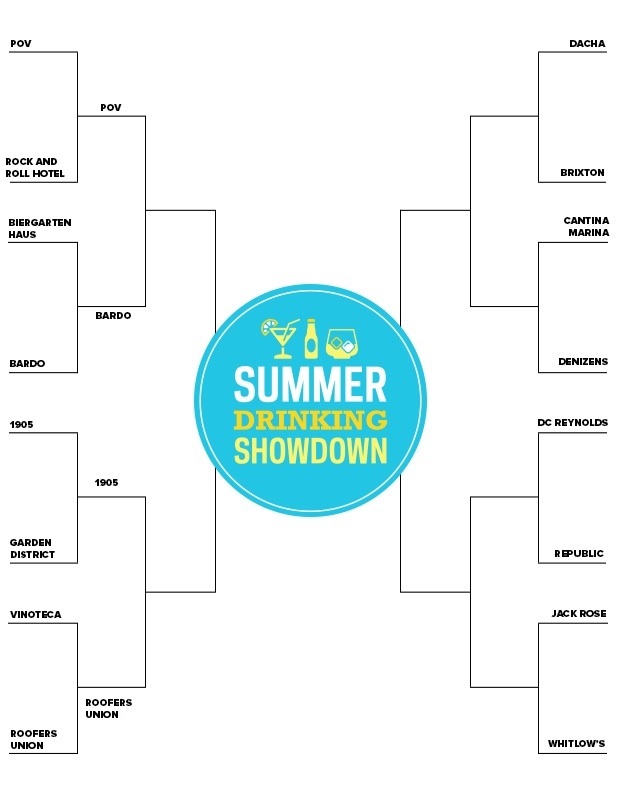 Today's matchup is between two heavy hitters in the outdoor drinking scene. On the one side we have the British pub-like Brixton, whose roomy roof deck draws around-the-clock crowds for pints of Boddingtons and summery Pimms cups. Going up against the U Street fixture is Dacha. The Bavarian beer garden lives up to the hype with hefty boots of beer, plenty of greenery, an expansive menu of schnitzels and brats, and a dog-friendly approach that makes it one of the cuter places to sip in town on busy weekends.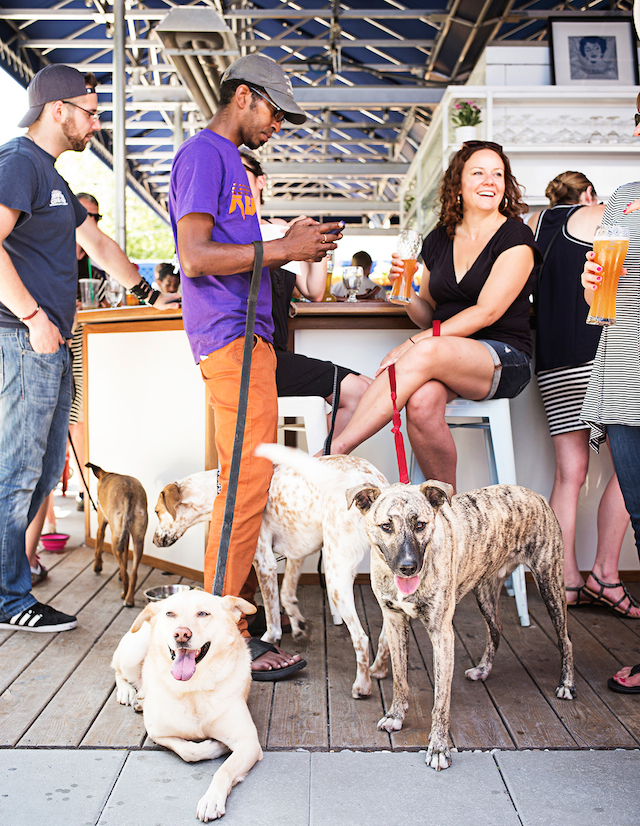 So which bar is the better place to bask in the sun with a cold one? Vote until 5 to decide.