Welcome to the second week of the Summer Drinking Showdown! In case you missed the last battle, Dacha played their own version of Burn Down the Brixton, torching the rooftop pub with over 85 percent of the votes.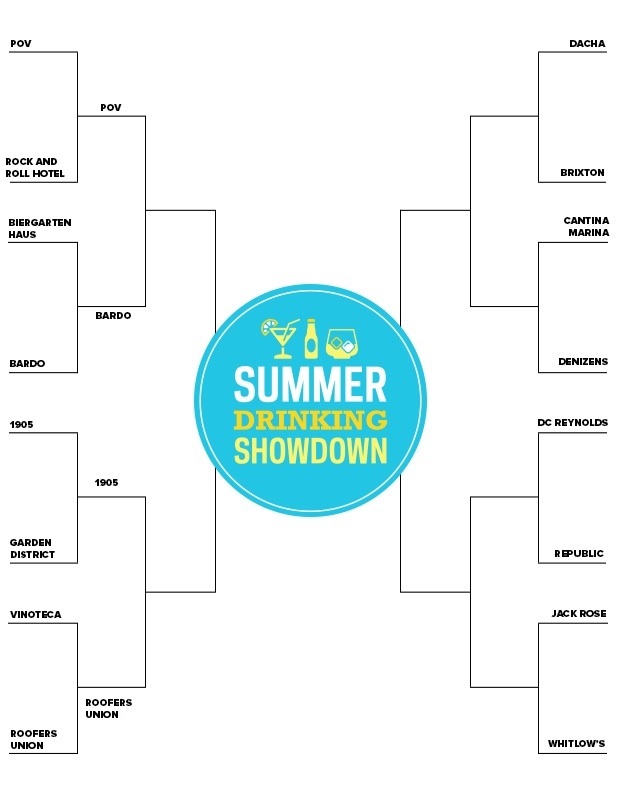 Though today's battle is another tough one, the competitors are both relaxed places to hang. Cantina Marina on the Southwest Waterfront is one the best low-key spots to sip frozen margaritas by the water within city limits. Daily happy hour only sweetens the deal—we're fans of $4 Corona Wednesdays. Over in Silver Spring, Denizens Brewing Co. attracts a chill crowd of fresh beer and barbecue lovers to its 200-seat beer garden. The production brewery teams up with BBQ Bus for a hearty menu of smoked meats, and entertains drinkers and their welcome doggy pals with live music every Saturday.


So who should win today's al fresc-off? Vote for your favorite until 5.