Welcome back to the Summer Drinking Showdown! Yesterday Denizens Brewing Co. sent Cantina Marina to its watery grave, sinking the riverside bar in the polls. We'll see the brewery-beer garden in the next round, going up against Shaw's Bavarian brew spot, Dacha.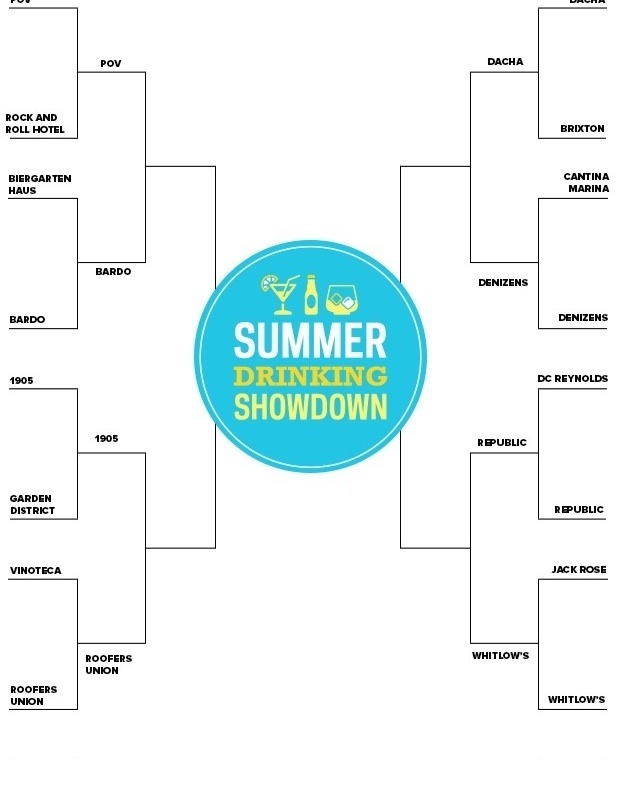 This next round centers around two neighborhood joints, each with its own character. On the one side there's DC Reynolds, a Park View hangout that offers one of the best happy hours in the city on its spacious patio: buy-one-get-one-free drinks, six days a week. The outdoor BOGO game is a tough one to beat, but Republic is up to the task. Jeff Black's funky Takoma Park watering hole boasts a relaxed alley patio, lit by the former occupant's Video Americain sign. Warm nights bring Navy Strength gin and tonics, and tunes from frequently-rotating live local bands.


So where would you rather hang? Let us know in the polls.