Welcome to the quarterfinals of the Summer Drinking Showdown! We started the competition with 16 of the city's top outdoor bars, and only eight remain. The newest member: Jack Rose Dining Saloon, which sent Whitlow's back to Wilson in the final hours.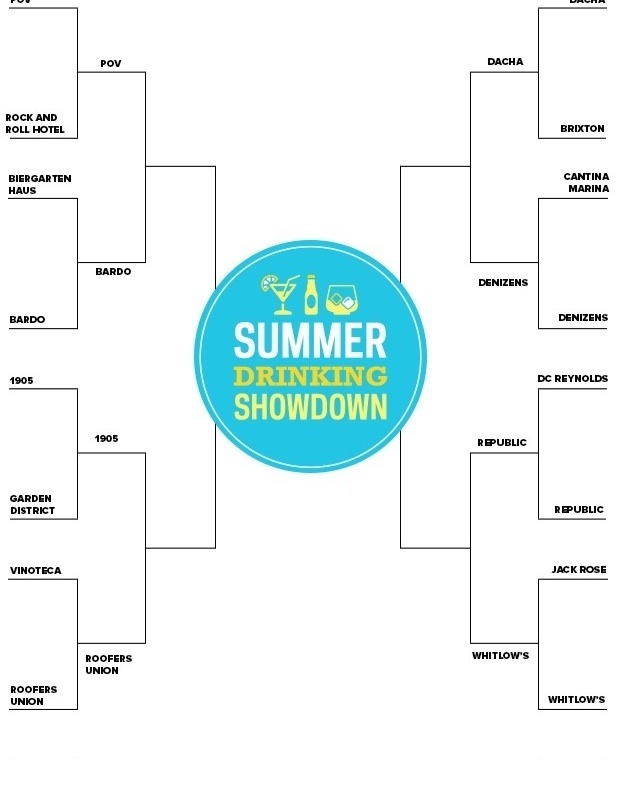 Today's contenders couldn't be more different. POV Lounge at the W Hotel is the kind of place to strap on heels or button up a shirt. The fanciest accessories at Bardo are drinker's dogs. In the one place you'll find bottle service. A skull made of bottle caps sits outside the other. POV muddles a mean mojito. Bardo brews its own beer.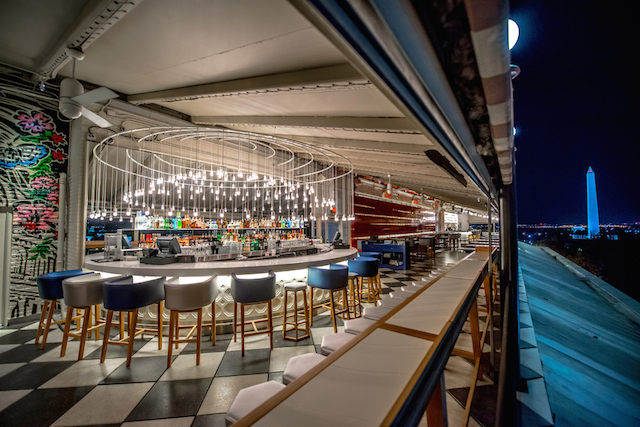 So which one is it: martinis overlooking the White House, or fresh-brewed Marion Berry Ale at a picnic table? Vote in the polls until 5.