Welcome to the last round of the Summer Drinking quarterfinals! Yesterday Denizens Brewing Co. went up against Dacha Beer Garden, and booted the Bavarian bar out of the competition. Who will Denizens go up against in the semifinals? We'll see when the polls close today.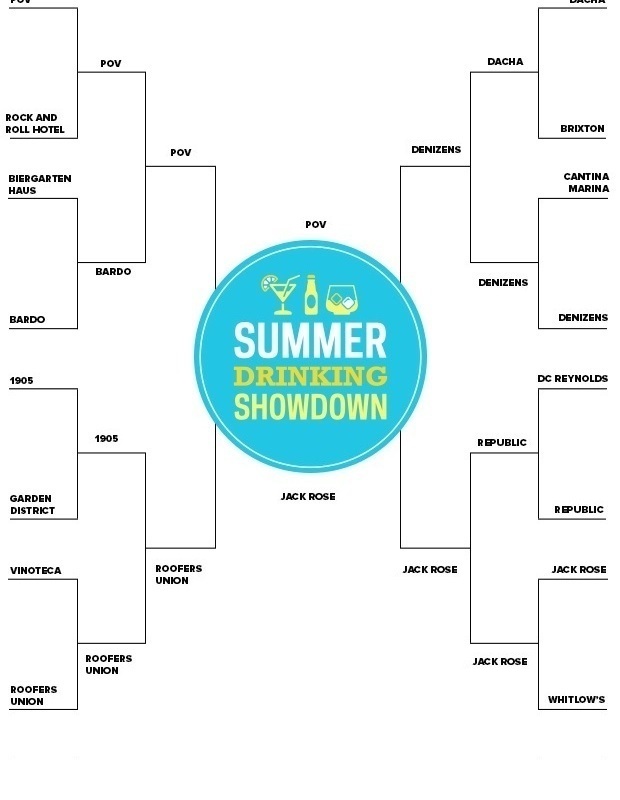 The last quarterfinals matchup is fight between giants. On the one side we have Jack Rose Dining Saloon, equipped with two outdoor spaces—an open-air terrace and pop-up summer tiki bar—and the largest whiskey collection in the Western Hemisphere. On the other side there's Republic, a member of Jeff Black's restaurant empire. The funky Takoma Park spot may be smaller in space than JR, but it's armed with a rebellious spirit—there's a drink called the Fascist Killer, after all—and a alleyway patio that attracts crowds looking to slurp oysters and drink local beers during the day, and catch live tunes at night.


So which bar should go on to the semifinals? Vote until 5 to decide.