Welcome to the Summer Drinking Showdown semifinals! We've come a long way since the first day, when 16 of Washington's top outdoor bars were ready to battle it out. Now only four of the strongest are left. Yesterday was the tightest competition we've ever seen between Republic and Jack Rose, which ended with Jack beating Republic by just 50.03 percent of the votes.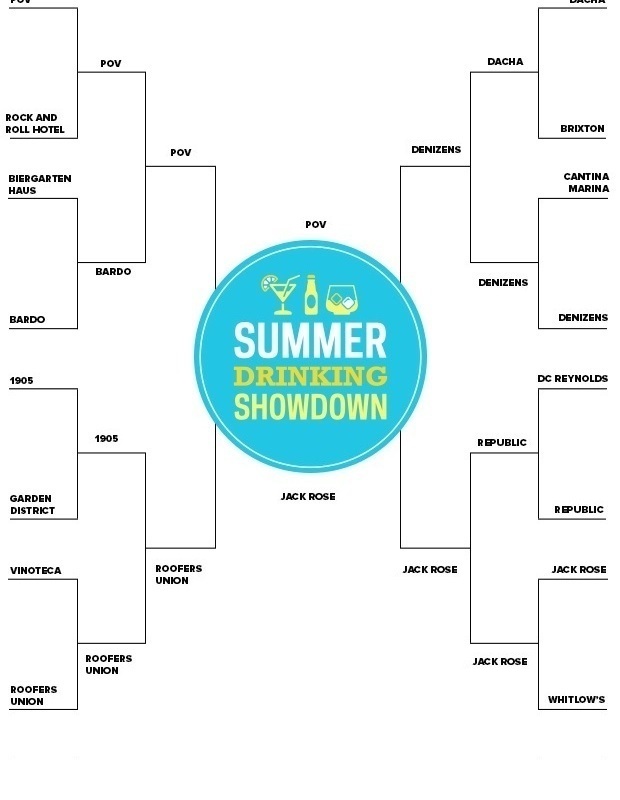 Today's matchup between two top-tier roofs promises to be no less exciting. POV at the W Hotel has shown its popularity with locals and tourists alike, all eager to catch an incredible view of the monuments while sipping cocktails in a chic lounge. Roofers Union isn't quite as fancy—that's why regulars love it. Those who brave a steep climb from the Adams Morgan streets are rewarded with boozy slushies, plump house-made sausages, and the chance to gaze over Washington's rooftops.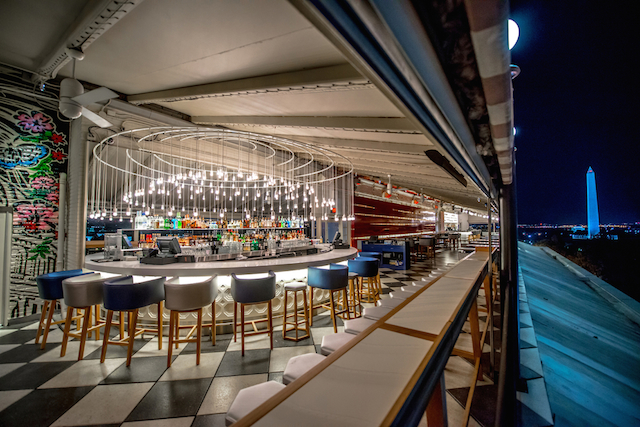 Which rooftop would you rather hang on: a sleek spot looking down upon the White House, or a laid-back deck in one of DC's liveliest neighborhoods? Cast your vote in the polls, which close at 5.