Welcome to the final round of the Summer Drinking Showdown! We've come a long way since 16 of Washington's top outdoor bars entered the competition. Now only two stand, and it wasn't an easy fight. Yesterday Denizens Brewing Co. ran neck and neck with Jack Rose, and graciously lost by a hair of the dog. Head to Silver Spring this weekend to help them drown any sorrows with the brewery's fresh-made beers.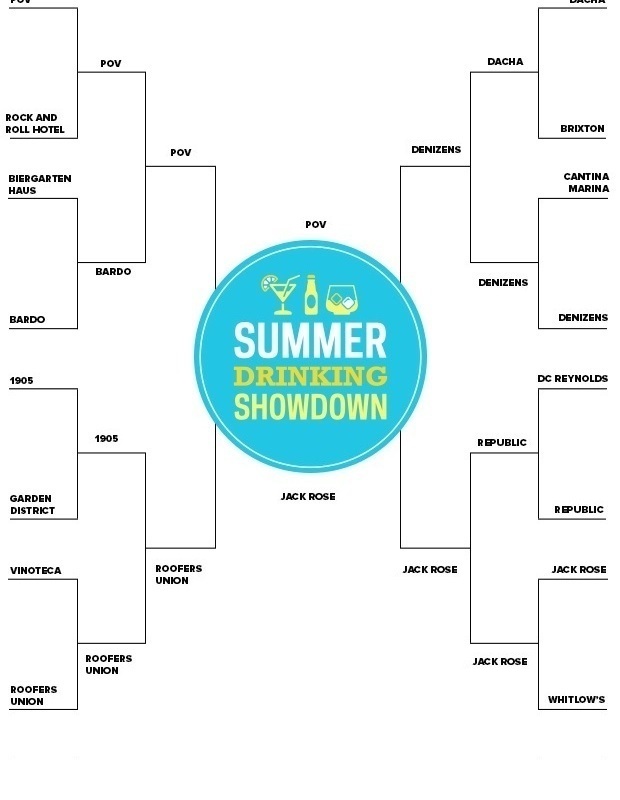 The two final teams need little introduction. POV's rooftop terrace has shown its stealth in these games, besting great outdoor bars like Bardo Brewpub and Roofers Union for a shot at the championship. Stylish digs, monumental views, and seasonal cocktails make this W Hotel bar stand out from the boozy pack. Challenger Jack Rose is an equally unique place to sip—the Adams Morgan institution claims the largest whiskey collection in the Western Hemisphere. Even those who don't like brown liquor are welcome, drawn to the open-air terrace by well-crafted cocktails, Southern bites, and cigars, or to the summertime pop-up tiki bar for island-style fare.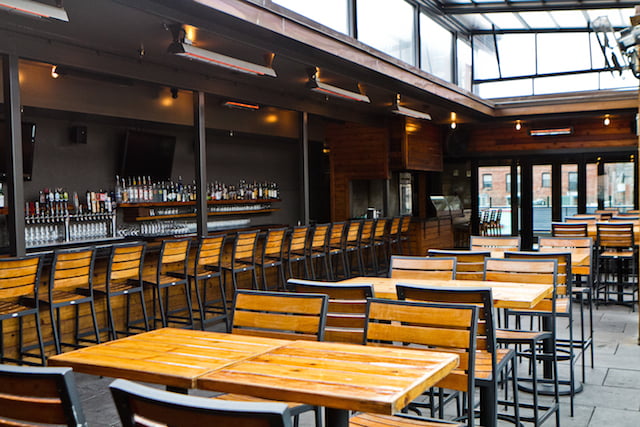 So which outdoor bar deserves the title of Summer Drinking Showdown Champion? This is the ultimate al fresc-off, and the shots are high. Vote until the polls close at 5.