Bar Civita is not a flashy place, nor is it a trendy place. While many restaurateurs save design dollars by going industrial, leaving beams exposed and using shipping pallets as decor, Liam and Erin LaCivita went the DIY route when it came to making over the Woodley Park space that once held Murphy's Irish pub.
The husband-and-wife owners—with an assist from Liam's brother—slapped a fresh coat of gray paint on the walls, saved the 30-year-old Boos tables that came with the place, and dotted the periphery with vintage culinary prints and a big, colorful painting of a farmhouse by Liam himself.
In other words, Bar Civita looks like what you might expect a neighborhood restaurant to look like, if we weren't living in a time when the term has become essentially meaningless—encompassing anything from a diner to a small-plates bar to a cheffy destination like Mintwood Place. Picture instead a neighborhood spot in the late '90s—unassuming, not trying too hard. The TVs above the bar here are always on and, when possible, tuned to Steelers games.
LaCivita spent a good part of his career at Clarendon's Liberty Tavern, a place that's similar in sensibility, if a little shinier and prettier than his new home. There, he garnered attention for his accessible brand of cooking—which sometimes leaned Italian-American, at other times channeled his Pittsburgh roots—and for his craftsman-like dedication to details. He baked his own bread, rolled his own pasta, and made not just charcuterie but cheese, too.
He does all of that here as well. The bread selection doesn't look like much—a few slices slapped on a white plate—but LaCivita's loaves are feathery and light, subtly flavored with garlic and salt or with honey and fennel seed. Lush house-made ricotta shows up in a generous appetizer alongside grilled melon, rosemary-scented honey, and crostini. The "Pittsburghese" sausage—a fat, flavorful link that LaCivita stuffs with veal and pork and cooks in Pilsner—is billed as a starter. But with its bed of soft polenta, it could do double duty as an entrée. Both are better bets than the tossed salad, which is crisp and bountiful but sags with an anemic Italian dressing.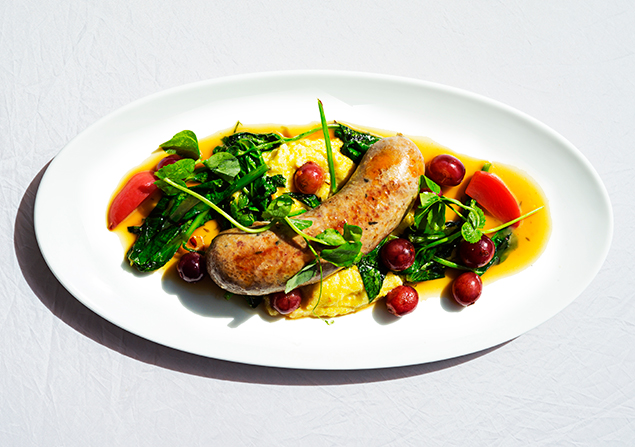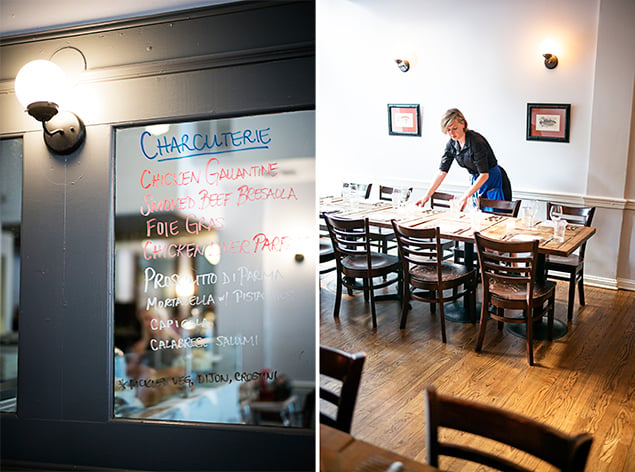 Although many of the pastas are fresh, that alone doesn't necessarily make for a good dish. Long, wide strands of strascinati were flabby and overcooked and, despite being tossed with clams and mussels, begged for salt. Gnocchi with goat cheese, spring vegetables, and charred-tomato brown butter was one of those dishes that read beautifully on the menu but showed up tasting dull and overly buttered. The lone standout among the pastas is the lasagnette—ribbons of pasta with a hearty ragu made from lamb neck and shoulder and bolstered with chilies and mint.
Main courses are surer things. I loved the bar steak, a juicy coulotte cut rubbed in parsley, garlic, and olive oil and served with a cone of excellent oregano fries. (It has better flavor than the more expensive New York strip.) And the crisp-skinned, confited roast chicken, amped up with sweet and hot cherry peppers and preserved lemon, is well worth the 30-minute cooking time the server will warn you about.
All the pastas and most of the main courses are available in small and large portions, a nice perk. Even nicer, the servers properly pace them, instead of delivering them from the kitchen "as they are prepared." It's another old-school touch that makes me appreciate a place that, while not perfect right now, could in time be just what (good-) restaurant-starved Woodley Park needs—an easy-to-like, approachable place geared to locals, not just conventioneers staying at the Marriott up the street.
---