Summer Restaurant Week starts on Monday, August 17, with hundreds of restaurants offering $22 lunches and $35 dinners throughout Washington. Besides making reservations at the top-tier spots, it's a good opportunity explore the city's many newcomers that have opened since the beginning of the year.
8630 Fenton St., Silver Spring
This New England-inspired spot in Silver Spring doesn't hide its Northern roots for Restaurant Week—diners can order crab cocktail, lobster rolls, and Boston cream pie.
Serving: Lunch and dinner
1201 N Royal St., Alexandria
Chef/owners Christophe and Michelle Poteaux moved Bastille to a new location, and opened this bistro in its place. The extended Restaurant Week menu—offered through September 6—includes a variety of choices for each course, all classically French.
Serving: Lunch and dinner (menu)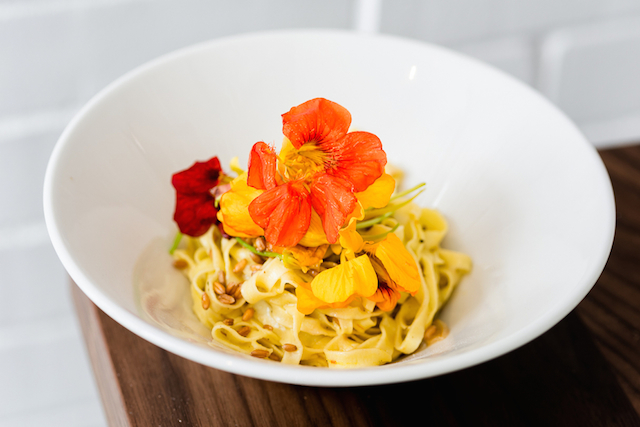 974 Palmer Alley, NW
Chef Amy Brandwein's market/restaurant brings seasonal Italian dining to CityCenterDC. Hone in on the pastas if they're available on the RW menu, and grab delicious sauces in the grocery section for later—we're fans of the classic pomodoro and amatriciana.
Serving: Dinner
418 Seventh St., NW
The latest restaurant from José Andrés serves a variety of Peruvian-Asian small plates for Restaurant Week—we'd go for classic ceviche, chicken siu mai, and fried rice with 20 seasonal vegetables.
Serving: Lunch and dinner (menu)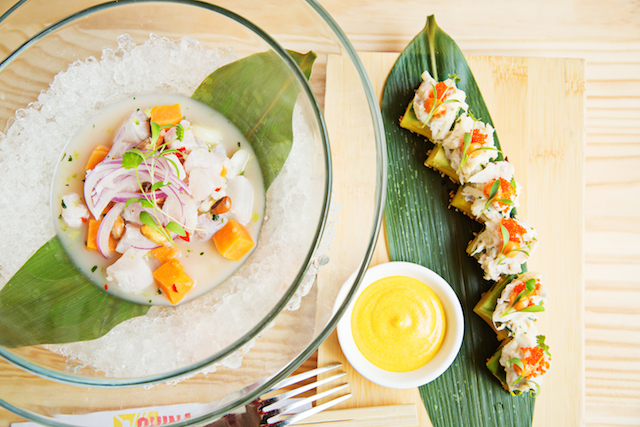 1501 K St., NW
This independent addition to the downtown steakhouse scene mixes Latin flavors into the fare, such as a wedge salad with cabrales cheese or a "drunken" Negra Modelo ribeye.
Serving: Lunch and dinner
934 Palmer Alley, NW
CityCenterDC's chic Mediterranean newcomer eschews butter for olive oil, whipping up Restaurant Week dishes like salmon crudo with citrus, shellfish paella, and strawberry dessert "crostini."
Serving: Lunch and dinner
4000 Wilson Blvd., Arlington
Chef Mike Isabella has been gaining high marks for the Ballston spinoff of Kapnos on 14th Street, which is also participating in Restaurant Week. Lunch leans classic (spreads, roasted meats), while dinner brings more options—including a $55 five-course tasting in addition to the $35 prix-fixe. Note that RW is extended through August 30.
Serving: Lunch (menu) and dinner (menu)
1847 Columbia Rd., NW
The owners of Napoleon Bistro replaced the concept with an Afghan restaurant, which pays tribute to their family's roots. Homestyle dishes include crispy sambosa dumplings and chicken kabob with pickled salad and fresh bread.
Serving: Dinner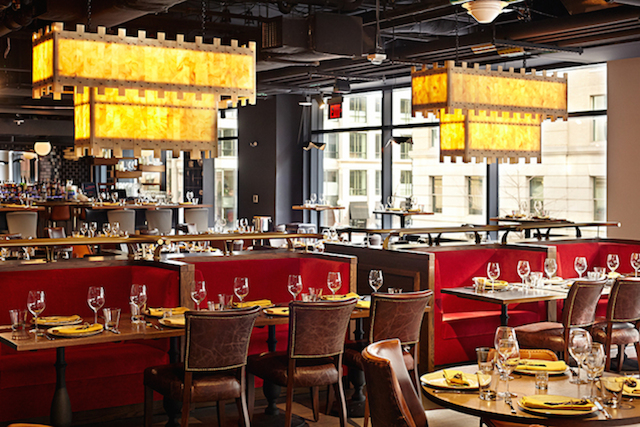 929 H St., NW
Nouveau Thai cooking is the focus of this CityCenterDC spot, which has gained a new chef since its January opening. The kitchen still creates spin on classic Asian dishes, such as fried trout with green mango salad.
Serving: Dinner (menu)
600 13th St., NW
Part of the new steakhouse wave, this Houston-based chain goes traditional for Restaurant Week with options like a wedge salad, six-ounce filet, and key lime pie.
Serving: Dinner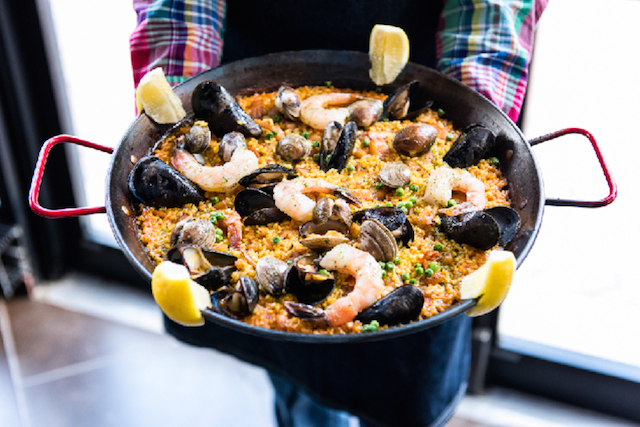 7101 Democracy Blvd., Bethesda
Shoppers will find more dining options than ever at the revamped Westfield Montgomery mall, including this Italian spot from the Patina Restaurant Group. Lunch brings salads and thin-crust pizzas, while dinner guests will find more meat and fish entrees.
Serving: Lunch and dinner (menus)
1110 N. Glebe Rd., Arlington
Satisfy a craving for Spanish fare in Ballston at this colorful restaurant, equipped with a large outdoor patio. The kitchen serves appetizer and entree-size portions, so you're not stuck sharing tapas. Drinkers will also find discounts on specially priced cocktails, mocktails, and wines.
Serving: Lunch and dinner
319 Pennsylvania Ave., SE
Drop into this atmospheric Capitol Hill restaurant for riffs on American classics, such as clams casino with a chipotle-bacon crumble, or the towering "green burger" made with two beef patties, smoked gouda, onion rings, bacon aioli, and more crispy bacon.
Serving: Lunch and dinner