We're already half way through DC's Summer Restaurant Week, but there are plenty of places serving their $22 lunches and $35 dinners well beyond the Sunday deadline. While it's impossible to guarantee quality, extensions can be a positive sign—few restaurants would want to half-ass Restaurant Week and draw it out longer than necessary.
Through Friday, August 28
2941 Fairview Park Dr., Falls Church
Try elegant, seasonal European cuisine from chef Bertrand Chemel.
1100 New York Ave., NW
New-ish chef Jake Addeo specializes in upscale Italian dishes such as market crudo, fresh pastas, and salt-baked fish for two.
1099 New York Ave., NW
Chef Fabio Trabocchi's most casual restaurant takes its approach to rustic Italian cooking seriously, with robust pastas and roasted meats and seafood.
800 F St., NW
Specially priced bottles of wine join the menu of French brasserie-inspired dishes.
Lunch and dinner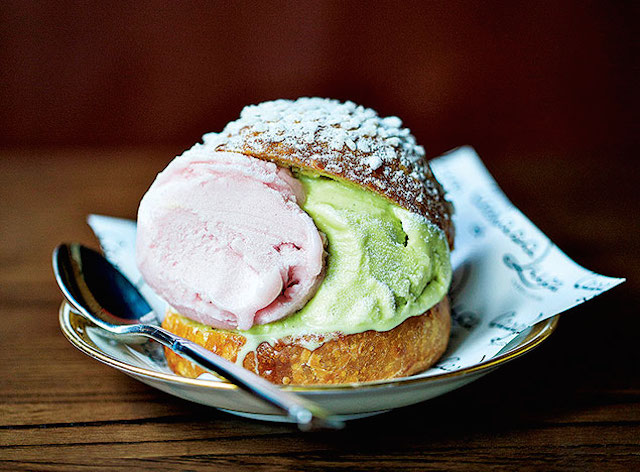 Through Sunday, August 30
701 Pennsylvania Ave., NW
Guests at this modern American can opt for Restaurant Week lunch menus at the bar, or in the dining room during dinner.
523 Eighth St., SE
Hungry and thirsty? Opt for bottomless Balkan plates and drinks (including alcohol) during Restaurant Week for $48; a four-course menu is priced at $35.
Dinner
3311 Connecticut Ave., NW
Diners can pick a three-course meal from the regular dinner menu at this New American bistro.
Cuba Libre Restaurant and Rum Bar
801 Ninth St., NW
Try Cuban specialties from chef Guillermo Pernot at lunch or dinner.
Lunch and dinner
1819 14th St., NW; 1218 Wisconsin Ave., NW
Restaurateur Richard Sandoval's sister Mexican spots offer large menus for Restaurant Week.
2201 14th St., NW
Seasonal Italian dishes like corn tortellini and roasted beef tenderloin with tomatoes and parmesan are among the Restaurant Week offerings, which can be paired with wines ($29 to $39). The Italian-American Sunday gravy menu goes for $40.
707 Sixth St., NW
Chef Mike Isabella dishes up Italian and Jersey-inspired specialties, including a special Restaurant Week brunch.
2201 14th St., NW
Guests can opt for a $35 four-course Restaurant Week menu, or a five-course for $55. Favorites on both include dips and spreads, and spit-roasted meats.
4000 Wilson Blvd., Arlington
Mike Isabella's newly-opened Greek spot in Ballston centers around coastal fare. Like on 14th Street, guests can opt for a $55 five-course tasting in addition to the traditional lunch and dinner.
2404 Wisconsin Ave., NW
A southern-leaning menu includes dishes like crab cakes and a "chocolate yummy" dessert.
1250 Connecticut Ave., NW
This Dupont steakhouse lightens it up for lunch with dishes like a grilled tuna club and seasonal sorbets, while dinner brings the meats.
Lunch and dinner
7134 Main St., Clifton, VA 20124
In addition to the $35 menu the kitchen offers a four-course tasting for $49, and an optional wine pairing for $29 per person.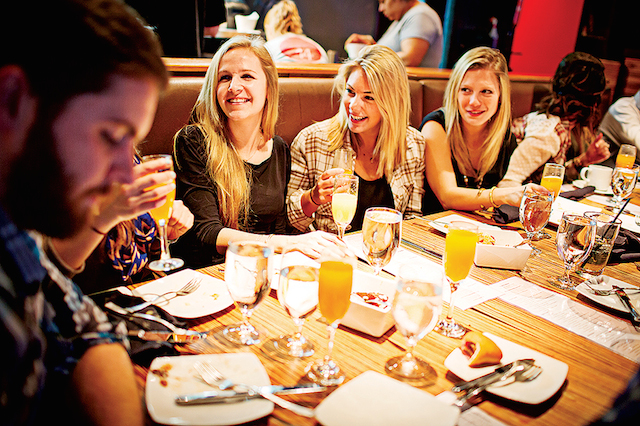 Through Monday, August 31
1825 14th St., NW
Diners can opt for $35 prix-fixe dinners, or splurge on one of two options: $45 unlimited small plates, or $60 bottomless food and drink.
1600 Rhode Island Ave., NW
Get a taste of the beach at this Rehoboth-based restaurant in Scott Circle's Marriott hotel.
Lunch and dinner
1300 I St., NW
Richard Sandoval's South American-style steakhouse serves dishes like chorizo empanadas and grilled pork ribs.
781 Seventh St., NW
Restaurant Week menus bring a mix of Asian-fusion dishes like sushi, dumplings, and wok-seared scallops.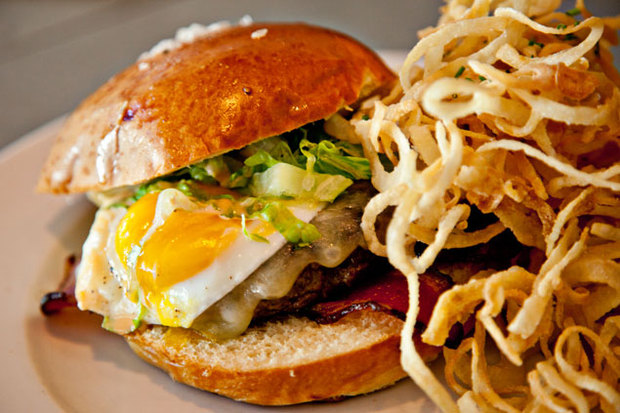 Through Sunday, September 6
606 N. Fayette St., Alexandria
Take advantage of summer's dog days for a boozy Restaurant Week lunch, where happy hour-priced beers ($4), wines ($5 to $6) and cocktails ($6) can accompany your meal.
777 Ninth St., NW
Penn Quarter's sleek Asian-fusion spot offers dishes like salmon tempura sushi rolls and spiked duck for Restaurant Week.