Pope Francis' DC trip is less than a month away. So how are people preparing for his visit? Purchasing papal bobbleheads, of course.
An article published Tuesday in the Washington Post took readers inside the "Papal Industrial Complex" and the wacky souvenirs that have popped up in gift shops in Washington, New York, and Philadelphia in anticipation of the pope's tour. According to the Post's Steve Hendrix, you can credit the pope's "populist touch" for his "pop star status." That might help explain the mass-merchandising of his likeness in the form of T-shirts, trinkets, and even dolls. (There's even Pope Francis cologne!)
The Catholic Information Center, located at 1501 K Street, Northwest, has embraced this "pope-apalooza" by stocking its shelves with some nifty papal accessories. Here's a selection of what's in stock right now.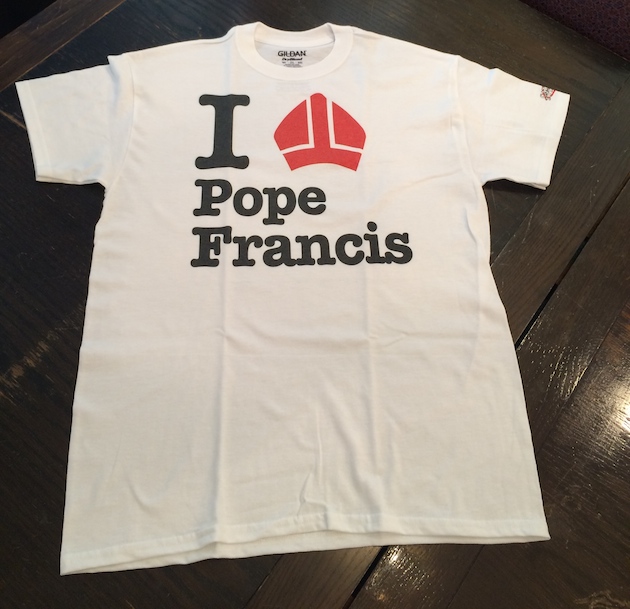 Souvenir: "I [Bishop's Hat] Pope Francis" T-shirt
What it'll cost you: $15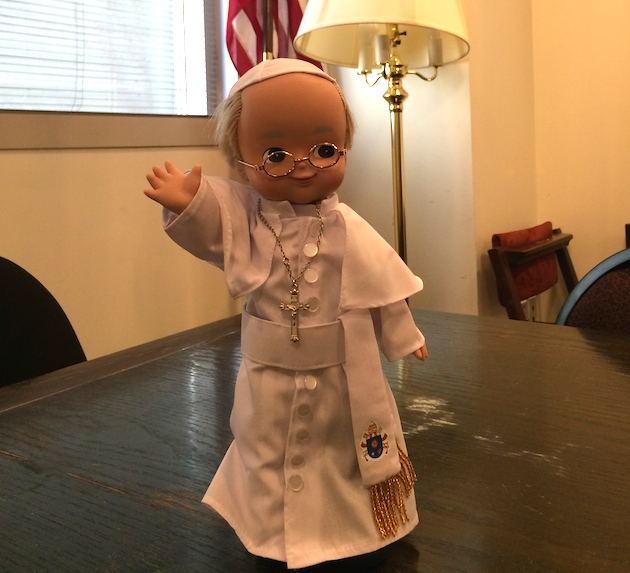 Souvenir: Pope Francis doll
What it'll cost you: $26.95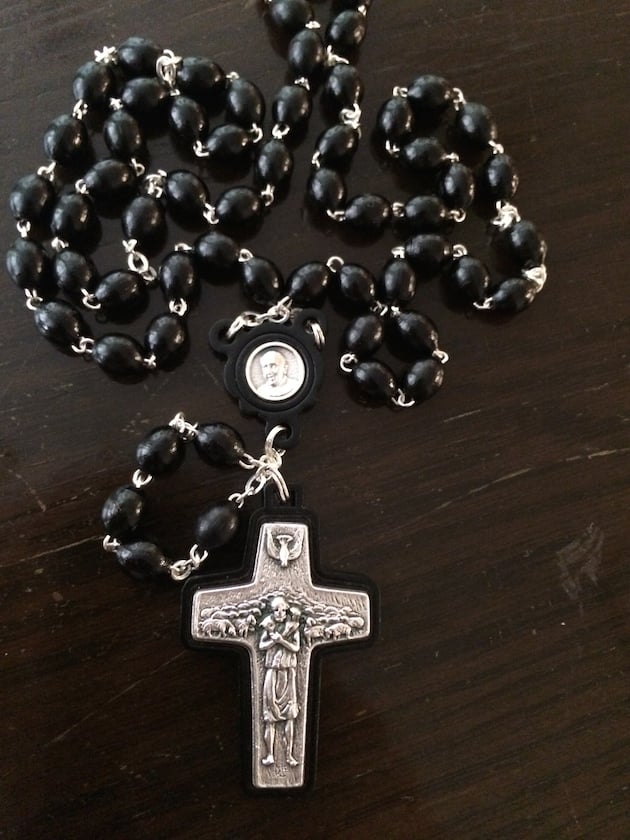 Souvenir: Rosary with Pope Francis' official cross
What it'll cost you: $17.50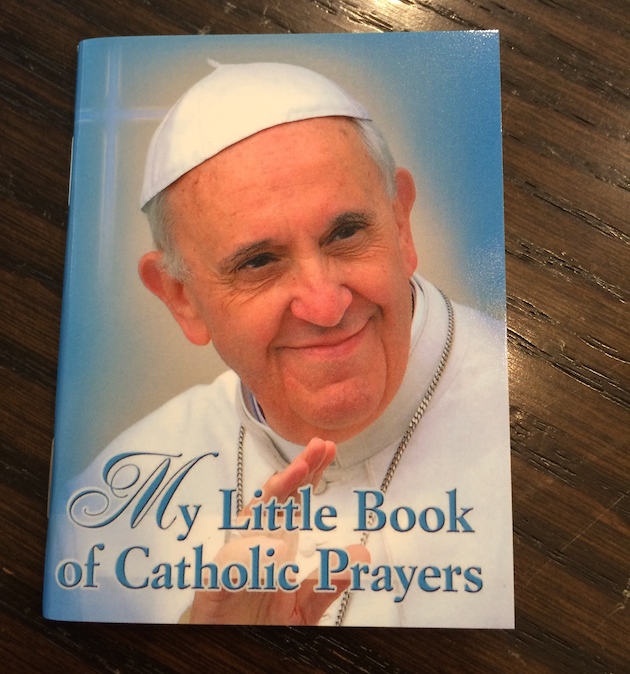 Souvenir: Mini prayer book
What it'll cost you: $1.95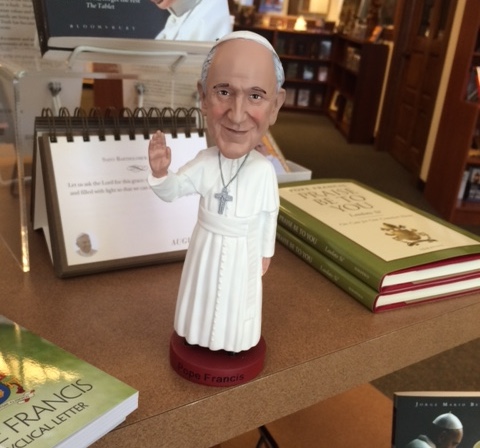 Souvenir: Pope Francis bobblehead
What it'll cost you: $19.95