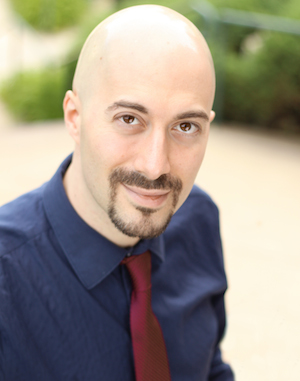 Following a nearly year-long transitional period, the Washington DCJCC has announced the hiring of Adam Immerwahr as Theater J's new artistic director.
Immerwahr comes to Washington from Princeton, New Jersey, where he worked as the associate artistic director at the McCarter Theatre Center and formed part of the producing team that premiered Christopher Durang's Vanya and Sonia and Masha and Spike, starring Sigourney Weaver and David Hyde Pierce. The play moved on to Broadway and won a Tony Award for Best Play. (DC's Arena Stage presented the comedy this past spring.)
"Theater J has an extraordinary legacy of doing important, bold, provocative, engaging work," Immerwahr says. "I'm thrilled to build upon that legacy and open its next chapter."
Drama unfolded within the theater's staff last year, when the center's chief executive fired Ari Roth, the theater's former artistic director. Known for putting on provocative plays that pushed the boundaries on Israel, Roth went on to found the Mosaic Theater Company on H Street Northeast.
Roth had done the job for 18 years, but Immerwahr says he doesn't feel any pressure replacing his predecessor. "He did terrific programming at Theater J," Immerwahr says. "I'm a different artistic director and will be doing things under my unique brand of programming."
Immerwahr hopes to dive into Jewish literature, both American and foreign, and explore the scope of Yiddish theater by working on new translations and commissioning playwrights to produce new works. "Many of these plays are lost. Many are forgotten," he says. "But some of them are extraordinary."
When he starts his new job on December 1, Immerwahr will start working on the theater's 2016-2017 season. As for any of his specific plans, he isn't saying much. What he does promise, however, is what he says Theater J has always delivered: "envelope-pushing theater."